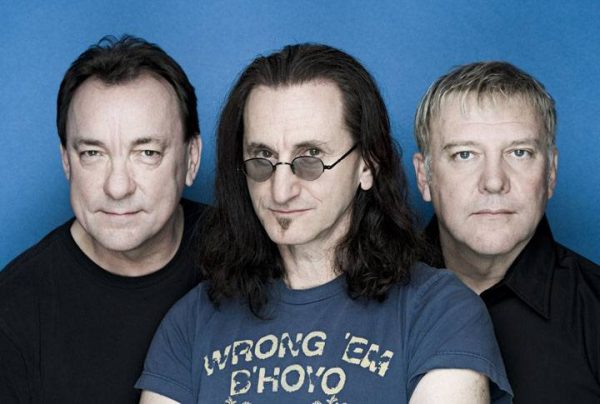 The roots of today's modern radio broadcasting can be traced to the spring of 1920 (I detail some the history of Canada's crucial role here). Since then, hundreds if not thousands of songs have been written about radio, listening to the radio, music on the radio, and the people on the radio. Here are 10 songs written about real-life stations, DJs, and personalities.
1. Rush, The Spirit of Radio
In January 1980, I brought my friends over to listen to Permanent Waves, the new album from Rush. As it played, I read through the liner notes of the song that appeared on side one, track one. At the bottom was a note: inspired by The Spirit of Radio in Toronto, alive and well (so far). "My favourite band wrote a song about a radio station?" I thought. "Cool!" At that point in my high school years, I'd already been thinking about radio as a career. Never did I imagine that I'd end up working at that same station: CFNY-FM, now 102.1 the Edge.
.
2. The Guess Who, Clap for the Wolfman
Growing up outside of Winnipeg in the 1970s, the Guess Who were inescapable. With three AM top 40 stations — CKY, CKRC, and CFRW — chances were good that every time you turned on the radio, one of them was playing something from the band. In 1974, the group released a single with an odd guest vocal from some gravelly voiced dude. The whole song was an homage to Wolfman Jack, the infamous DJ who used to blast his rock'n'roll show across the U.S. from insanely powerful transmitters in Mexico just over the U.S. border through the 1960s.
.
3. Todd Rundgren, Wolfman Jack
But the Guess Who weren't the first band to pen a tribute to the Wolfman. In 1972, Todd Rundgren's double album, Something/Anything?, featured a song entitled Wolfman Jack on side one, part of the collection's so-called "Bouquet of Ear-Catching Melodies."
FIND THE REST OF THIS GLOBAL NEWS FEATURE  HERE.
5. Bob Seger, Rosalie
6. The Clash, Capital Radio One (and Two)
7. The Velvet Underground, Rock & Roll
8. The Smiths, Panic
9. Tom Petty and the Heartbreakers, The Last DJ
10. The Tragically Hip, My Music at Work