ON THIS DAY in 1904,
writer/critic/quizmaster Clifton Fadiman was born in Brooklyn.  He was host of the erudite radio quiz/panel show Information Please from 1938-48, which was revived briefly on TV in 1952.  He also hosted TV's This is Show Business from 1949-54 & again in 1956, as well as What's in a Name (1954.)   He died of pancreatic cancer June 20 1999 at age 95.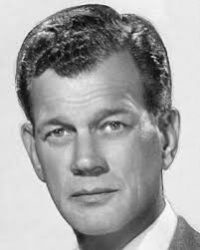 In 1905, actor Joseph Cotten was born in Petersburg Va.  As a member of Orson Welles Mercury Players he guested on all sorts of radio dramas, and had recurring roles in the TV series On Trial, It Takes a Thief, Tales of the Unexpected, & the mini-series Aspen, as well as in Citizen Kane & The Third Man on the big screen.  He died of pneumonia Feb 6 1994 at age 88.
In 1909, actor James Mason was born in England.  He started guesting in US radio dramas in the 1940's, and on TV in the 1950's, in The James Mason Show, Playhouse 90, Dr. Kildare, and the mini-series Jesus of Nazareth, to mention just a few.  He died after a heart attack July 27, 1984 at age 75.
In 1921, jazz pianist Erroll Garner (below) was born in Pittsburgh. His distinctive and melodic style brought him both popular acclaim and the admiration of peers. It is a well-known fact that Garner was never able to read sheet music.  His most memorable composition, "Misty" (lyrics added by Johnny Burke) was a pop hit for five different artists between 1959 and 1975.  He died Jan 2 1977 at age 55.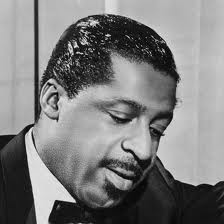 In 1933, the radio serial "Today's Children" was heard for the first time.  The woman who would soon become a soap opera icon, Irna Phillips, who was an NBC Blue network program-features writer, starred in the role of Mother Moran.  Today's Children became the #1 radio soap by 1938.
In 1938, Guy Lombardo and his orchestra recorded Ride, Tenderfoot, Ride, the group's last side for Victor Records. Lombardo took disc number 25861 and moved the Royal Canadians over to Decca Records to make "the sweetest music this side of heaven."
In 1945, Victoria's lone radio station CJVI 1480 moved to AM 900 and doubled its power to 1,000 watts so as to be heard north of Nanaimo and from Seattle to Chilliwack and up Howe Sound and the Sunshine Coast.


Also in 1945, Billboard's first album chart was introduced, listing only the top 5.  The albums in that pre-LP era were collections of 78-rpm singles.
In 1953, the famous "Quintet of the Year" jazz concert took place at Massey Hall in Toronto. It featured some of the greatest musicians jazz ever produced — saxophonist Charlie Parker, trumpeter Dizzy Gillespie, pianist Bud Powell, bassist Charles Mingus and drummer Max Roach.
In 1954, 19-year-old truck driver Elvis Presley auditioned with the house band at the Hi Hat Club in Memphis and was told he would never make it as a singer.

In 1958, Patti Page recorded her next Top 10 hit, "Left Right Out of My Heart."
In 1961, The Theme from "Bonanza" by the Al Caiola Orchestra hit #19 on the pop charts.
Also in 1961, singer Brenda Lee guested as struggling singer "Tina Davis" on an episode of the CBS-TV sitcom "Make Room For Daddy" starring Danny Thomas.
In 1962, after five years on "Wagon Train", Robert Horton let his performing contract expire and left the popular TV series. Robert Fuller replaced Horton as the trail scout who rode with wagon master Chris Hale, played by veteran actor John McIntire.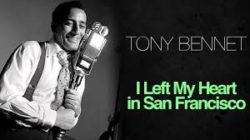 In 1963, Tony Bennett's "I Left My Heart in San Francisco" won a Grammy for Record of the Year, Vaughn Meader's "The First Family" won for Album of the Year, and Peter, Paul & Mary won their 1st Grammy for "If I Had a Hammer."
In 1964, the Smothers Brothers, Dick and Tom, gave their first concert in Carnegie Hall in New York City.
In 1967, Paul McCartney met American photographer Linda Eastman for the first time, during a Georgie Fame concert at the Bag O'Nails nightclub in London. They married on March 12, 1969.
In 1968, the No. 1 Billboard Pop Hit was "Tighten Up," by Archie Bell & the Drells. Archie Bell was hospitalized from wounds suffered in Vietnam when the song hit the top.
In 1970, 'Close to You,' the Carpenter's second album and the one that launched them to meteoric fame, was released by A&M Records.


The title song, '(They Long to Be) Close to You,' became a pop music standard and the first of six million-sellers in a row for Karen and Richard.   On that same day, the Beatles' last LP, "Let It Be" was released in North America.
In 1971, Crosby Stills Nash & Young scored their second Billboard No.1 album with '4 Way Street.'
Also in 1971, Elvis Presley recorded "Merry Christmas, Baby" and "Silver Bells" (plus four other Christmas songs) at the RCA Victor studios in Nashville.
In 1972, Glen Campbell earned a Gold Record for his Greatest Hits album. And Conway Twitty's LP "Hello Darlin"" was also certified gold.

Also in 1972, at Motown studios in Detroit, The Temptations began recording "Papa Was A Rollin' Stone." Three additional sessions were needed in June before the track was deemed good enough to release.
In 1973, former backup singers for Boz Scaggs and Elvin Bishop The Pointer Sisters made their stage debut under their own name at the Troubadour club in Los Angeles.
In 1974, saxophone player Paul Gonsalves, a member of the Duke Ellington Orchestra for 24 years, died at age 53, just nine days before the Duke's own death.
Also in 1974, bass guitarist Bill Wyman became the first Rolling Stone to have a solo L-P with the release of "Monkey Grip."
In 1975, the most successful lineup of Fleetwood Mac – Mick Fleetwood, John McVie, Christine McVie, plus new members Lindsey Buckingham and Stevie Nicks – played their first show together in El Paso.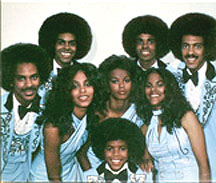 In 1976, The Sylvers (above) went to No.1 on the Billboard singles chart with 'Boogie Fever'; the group were made up by nine family sisters and brothers.  That same day the Rolling Stones went to No.1 on the album chart with 'Black And Blue', theie sixth No.1 album.
In 1977, UK group Procol Harum played their last-ever concert when they appeared at New York's Academy of Music.
Also in 1977, the No. 1 Billboard Pop Hit was "Sir Duke," by Stevie Wonder. The song was a tribute to jazz genius Duke Ellington, who had died almost a year earlier.
In 1979, the Country Music Association presented U-S President Jimmy Carter with its first Special Award for his support of country music.

Also in 1979, the 91st and final episode of the original "Starsky and Hutch" series aired on ABC-TV.
In 1981, one of Canada's most prominent entertainment exports, "SCTV Network, " a 90-minute variety/comedy show debuted on NBC. It was the sequel to Toronto's Second City Television.
Also in 1981, the TV special "Harlem Globetrotters on Gilligan's Island" aired on US television.
Still in 1981, former Sex Pistol John Lydon, who used to be known as Johnny Rotten, and his band Public Image Limited were booed and pelted by debris during a performance at a New York club. A dozen people were hurt during the 50-minute performance. The following night's show was cancelled.
In 1982, the No. 1 Billboard Pop Hit was "Ebony and Ivory," by Paul McCartney with Stevie Wonder. And Asia went to No.1 on the album chart with their self-titled album, which spent a total of nine weeks at No.1.
Also in 1982, 27-year-old Ricky Skaggs joined the Grand Ole Opry.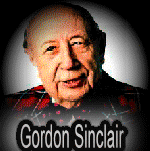 In 1984, Gordon Sinclair suffered a heart attack following his regular midday broadcast on CFRB Toronto; he died two days later, two weeks short of his 84th birthday.  He is best remembered by most Canadians for his many years on CBC-TV's Front Page Challenge.
Also in 1984, Nils Lofgren replaced "Miami" Steve Van Zandt (The Sopranos) in Bruce Springsteen's E Street Band.
In 1986, Belinda Carlisle, who had just left the Go-Gos, made her Los Angeles debut as a solo artist. The audience included Prince and the Bangles.
In 1987, rock star Prince and his band made an unannounced after-hours appearance at a private club in West Berlin. They performed for an hour at the Quasimodo club following the first of two sold-out shows in a West Berlin concert hall.

In 1988, actor Andrew Duggan, who appeared repeatedly in McMillan & Wife, Hawaii 5-0 & Falcon Crest, died of throat cancer at age 64.
In 1989, five-time Academy Award-winning composer Johnny Green died in Beverly Hills at age 80. He won Oscars for scoring "Easter Parade," "An American in Paris," "West Side Story" and "Oliver!." Green was also a member of the Songwriters Hall of Fame, and composed such standards as "Body and Soul," "Out of Nowhere" and "I Cover the Waterfront."
Also in 1989, despite the threat of a boycott by right-to-lifers, Maxwell House coffee ran commercials during NBC's "Roe vs Wade" TV movie.
In 1991, jazz tenor saxophonist Bud Freeman died of cancer at age 84.
In 1992, Barbara Lee of the Chiffons suffered a fatal heart attack the day before her 45th birthday.  They had the 1963 No.1 single 'He's So Fine.'
Also in 1992, a stretch of Cruger Avenue in the Morris Park area of the Bronx, New York where the TV star lived as a child, was renamed Regis Philbin Avenue.

In 1993, "That's the Way Love Goes" by Janet Jackson topped the charts and stayed there for 8 weeks. It was her sixth #1 song.
In 1994, actor Royal Dano, who played quirky sinister characters on TV's "Twin Peaks," "Amazing Stories," "CHiPs," "Quincy M.E.," "Fantasy Island," "Little House on the Prairie," "Kung Fu," etc, died after a heart attack at age 71.
In 1995, British actor Eric Richard Porter, who had starred in the superb TV miniseries The Forsyte Saga (1967), died at age 67.

Also in 1995, singer Scott Weiland of the grunge rock group Stone Temple Pilots was arrested in Pasadena, California for possession of cocaine and heroin. He was sentenced to four to six months in a drug treatment centre, thus forcing cancellation of the group's tour in the summer of 1996.
In 1996, the UK's Independent Television broadcast the earliest known footage of The Beatles, shot in a Liverpool nightspot in February 1961. The silent film had turned up in a home in Liverpool.
In 1997, ABC News & Starwave Corp launched the website ABCNEWS.com.
Also in 1997, Courtney Love sold the Seattle mansion she had shared with Kurt Cobain. A local family purchased the house in the salubrious Denny Blaine area for $3 million.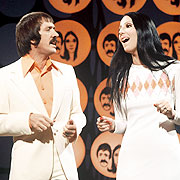 In 1998, 23 years after they broke up (both professionally and maritally) Sonny & Cher were awarded a star on the Hollywood Walk of Fame.
In 2000, it was reported that Britney Spears had been crowned the queen of America's fastest growing youth movement, the teenage celibates. Spears told a German magazine that she intended to abstain from sex until her wedding night.
In 2002, the CRTC licensed CHAD-FM in Dawson Creek to rebroadcast Chetwynd's pioneering community radio station CHET-FM ("Peace FM"), with 50 watts of power at 104.1 MHz. 
In 2003, country singer June Carter Cash, the second wife of Johnny Cash, died in Nashville of complications following surgery to replace a heart valve, aged 73.
In 2005, Nine Inch Nails were at No.1 on the Billboard album chart with 'With Teeth', the bands fifth album and second No.1 album.
In 2007, televangelist Jerry Falwell was found dead of heart trouble in his office in Lynchburg Virginia at age 73. For years he had been seen all over the TV dial as the leader and spokesman of the US right wing group the Moral Majority.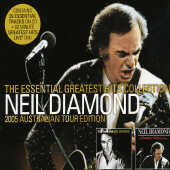 In 2008, Neil Diamond found himself atop the Billboard album chart for the first time in his career with 'Home Before Dark,' the 67-year-old's 29th studio album. Diamond became the oldest artist to have a US number one, replacing Bob Dylan who had achieved his first #1 album at age 65.
Also in 2008, Gene Simmons of KISS made a cameo appearance as himself on ABC's Ugly Betty.
In 2009, Salt Spring Island (BC) resident Randy Bachman, founding member of both the Guess Who and Bachman-Turner Overdrive, was invested as an officer of the Order of Canada by Governor General Michaelle Jean at Rideau Hall in Ottawa. The Order of Canada is the country's highest civilian honor and recognizes a lifetime of outstanding achievement.
In 2011, the last survivor of the original Four Freshmen singing group, tenor Bob Flanigan, died of congestive heart failure at age 84.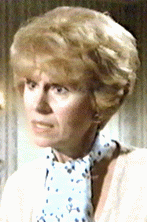 Also in 2011, actress Barbara Stuart, who appeared in guest roles on TV for more than 50 years, died at age 81. Her first appearance was in 1954's "I Led Three Lives;" her final job was on the 2006 Showtime series "Huff."
Still in 2011, John Lennon's original handwritten lyric sheet for The Beatles' "Lucy In The Sky With Diamonds" was auctioned for $384,148 at the Saban Theater in Beverly Hills.
In 2013, prominent former Kansas City sportscaster Fred White, who broadcast baseball for the Kansas City Royals from 1973 to 1998, succumbed to cancer at age 76.
Also in 2013, 
  Black Sabbath premiered the song "End Of The Beginning" on the season finale of the CBS-TV show CSI: Crime Scene Investigation.
In 2014, Metallica's James Hetfield, Green Day's Billie Joe Armstrong and Joe Satriani performed at Sammy Hagar's Acoustic-4-A-Cure benefit concert at the Fillmore in San Francisco. The event was in aid of the Pediatric Cancer Program at a local children's hospital.
In 2015, actor/voicist John Stephenson, perhaps best remembered as the Dragnet narrator who announced the fate of the perpetrators at the conclusion of each episode, died of Alzheimer's Disease at age 91. He was heard in video games and commercials, and as the voice of numerous cartoon characters, for more than two decades with Hanna-Barbera Productions.
Also in 2015, 
  George Harrison's Maton Mastersound guitar, used for '63 live performances, was auctioned for $485,000 by Julien's Auctions in New York. Elvis Presley's '67 marriage license to Priscilla sold for more than $41,000 and his '76 MCI Crusader tour bus went for $263,000.
In 2016, Vancouver actor Michael Roberds, best remembered as Uncle Fester in 65 TV episodes of The New Addams Family, died after a brief illness at age 52. He also made repeat appearances in the Canadian series Robson Arms and DaVinci's City Hall. 
In 2017, Ken Corday, the executive producer of NBC-TV's "Days of Our Lives," who followed his parents as showrunner of the daily serial, was awarded his own star on the Hollywood Walk of Fame.
In 2019,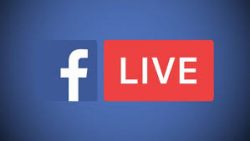 Facebook announced it would stop users who have been behind terrorist propaganda from broadcasting live video, after the deadly mosque attack in New Zealand was live-streamed via Facebook.
Today's Birthdays:
Actress Peggy Pope (Barney Miller, Billy, Soap) is 91.
Actress-singer Anna Maria Alberghetti (Ed Sullivan Show, Wagon Train, Climax) is 84.
Counterculture icon/actor Wavy Gravy is 84.
Singer Trini Lopez is 83.
Actress-singer Lainie Kazan (My Big Fat Greek Life, The Nanny) is 81.
Country singer K.T. Oslin is 78.
Singer/actress Gunilla Hutton (Petticoat Junction, Hee Haw) is 76.
Musician/singer/songwriter Graham Goble of Little River Band is 73.
Musician Brian Eno is 72.
Actor Nicholas Hammond (The Amazing Spiderman, BackBerner) is 70.
Actor Chazz Palminteri (Kojak 2005, Wiseguy) is 68.
Musician Mike Oldfield is 67.
Actor Lee Horsley (Matt Houston, Hawkeye, Bodies of Evidence) is 65.
Sportscaster/talk show host Dan Patrick is 64.
TV producer/director Rob Bowman (Castles, X-Files) is 60.
TV personality Giselle Fernandez (Access Hollywood, Dancing with the Stars) is 59.
Rapper Melle Mel of Grandmaster Flash and the Furious Five is 59.
Oregon-born actress Brenda Bakke (American Gothic) is 57.
Actor Jamie Harris (Agents of S.H.I.E.L.D., TURN: Washington's Spies) is 57.
Actor Grant Heslov (Spencer) is 57.
Actor Greg Wise (The Crown) is 54.
Comedian/TV host/actress Sommore (BET's Comicview, Comics Unleashed) is 54.
Montreal-born actress Brigitte Bako (G-Spot, Gargoyles, Red Shoe Diaries) is 53.
Actor Brad Rowe (1-800-Missing, Wasteland) is 50.
Actress Nicola Walker (Unforgotten, Last Tango in Halifax, Scott & Bailey, MI-5) is 50.
Singer Prince Be of PM Dawn is 50.
Actor David Charvet (Melrose Place, Baywatch) is 48.
Actor Russell Hornsby (Grimm, Lincoln Heights) is 46.
Rock musician Ahmet Zappa is 46.
Montreal-born actress Caroline Dhavernas (Hannibal, Off the Map, Wonderfalls) is 42.
Actor David Krumholtz (Numb3rs, Partners, The Good Wife) is 42.
Actress Arian Ash (Welcome Freshmen) is 42.
Winnipeg-born actor Richard Kahan (The 4400, Edgemont) is 40.
Bassist David Hartley of The War On Drugs is 40.
Actress Jamie-Lynn Sigler (Guys With Kids, Entourage, The Sopranos) is 39.
Actress Jacqui Holland (Beverlywood) is 39.
Actress/voicist Alexandra Breckenridge (This is Us, Walking Dead, American Horror Story, Family Guy) is 38.
Singer/actress Jessica Sutta (The Pussycat Dolls, Ocean Ave.) is 38.
Guitarist Brad Shultz of Cage The Elephant is 38.
Guitarist Nick Perri (Shinedown) is 36.
Actress Ashlynn Yennie (Submission) is 35.
Ontario-born actress Sally Golan (The Girl's Guide to Depravity) is 35. 
Actress Sophie Cookson (Gypsy) is 30.
Model/actress Stella Maxwell (Victoria's Secret Fashion Show) is 30.
Actress Mollee Gray (High School Musical) is 29.
Chart Toppers – May 15
1952
Blue Tango – The Leroy Anderson Orchestra
Kiss of Fire – Georgia Gibbs
Blacksmith Blues – Ella Mae Morse
The Wild Side of Life – Hank Thompson
1961
Runaway – Del Shannon
Mother-In-Law – Ernie K-Doe
A Hundred Pounds of Clay – Gene McDaniels
Hello Walls – Faron Young
1970
American Woman/No Sugar Tonight – The Guess Who
Vehicle – The Ides of March
Love or Let Me Be Lonely – The Friends of Distinction
The Pool Shark – Dave Dudley
1979
Reunited – Peaches & Herb
Hot Stuff – Donna Summer
Stumblin' In – Suzi Quatro & Chris Norman
Don't Take It Away – Conway Twitty
1988
Anything for You – Gloria Estefan & Miami Sound Machine
Shattered Dreams – Johnny Hates Jazz
One More Try – George Michael
I'm Gonna Get You – Eddy Raven
1997
Hypnotize – The Notorious B.I.G.
You Were Meant for Me – Jewel
I Want You – Savage Garden
One Night at a Time – George Strait
2006
Temperature – Sean Paul
SOS (Rescue Me) – Rihanna
Hips Don't Lie – Shakira featuring Wyclef Jean
Who Says You Can't Go Home – Bon Jovi with Jennifer Nettles