Longtime friends and colleagues say he was a humble, caring man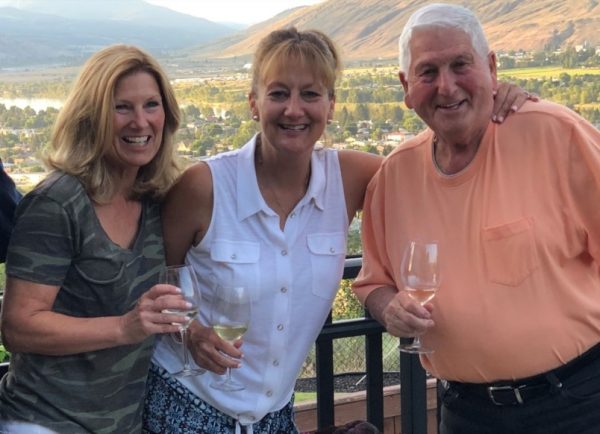 Friends and family are remembering the legacy and humility of a longtime pillar of the Kamloops legal community after his death last week.
Rudy Morelli died on May 1 following a months-long fight with cancer. He was 86.
Half the eponym of one of the city's most prominent law firms, Morelli grew up in a second-floor apartment on the 100-block of Victoria Street. Longtime friends and colleagues say that upbringing built a humble, caring man.
"He was the kindest person I've ever met," said Susan Andreassen, Morelli's daughter.
"Besides that, he would never want fanfare about anything. He was very, very modest."
Born in Kamloops in 1933, Morelli spent his entire life in the city, but for his years in Vancouver, where he studied undergrad and law at the University of British Columbia and then articled at a Lower Mainland firm.
Morelli returned to Kamloops in 1959 and started working at what became Morelli Chertkow LLP.
Morelli was successful in law — he was awarded the Queen's Counsel designation in 2000 — and other business endeavours.
In 1969, he was one of seven investors to found Radio NL. He was the only original shareholder still on the board when the station was sold in 2017.
"He was the furthest thing removed from being a braggart, that's for sure," said Robbie Dunn, a close friend of Morelli and the longtime general manager of Radio NL.
"His holdings were substantial, but he would not talk about them. The ability to keep information confidential is something I learned from him. He knew a lot of what was going on in town."
Read the rest of the story  HERE.