Dana Marshall loves radio, loves the music of Prince, and has found the perfect audio life balance with both. He does mornings and is program director at 103.3 WKFR in Kalamazoo, Michigan. He is currently seeking a co-host for that morning show, so if you think that is you – apply within. Much like Melz On the Mic, who was a guest on the podcast in June 2018, Dana knows local, social and vital.
Our meeting at the Conclave in 2018 led to a discussion about podcast which then led to the creation of the My Prince Story Podcast. The show is now in its second season and is the 4th most downloaded amongst the 14 we work with. Dana and I also get into the weeds about what ails radio, but also why we get excited about it too. He also challenged me to think about how we would have handled a pandemic in 1995 without solid internet.
I hope you enjoy this episode as much as I loved recording it! It's a wonderful discussion.
This episode is proudly sponsored by NLogic
Also by Promosuite
And by Matt Fogarty Voiceovers
…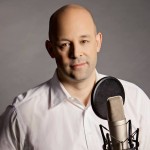 Matt Cundill works with radio groups on digital strategies and talent coaching. He recently started the Sound Off Podcast: The Podcast about Broadcast"
E-mail Matt: [email protected]
Twitter: @mattcundill
" The Sound Off Podcast is committed to helping broadcasters find their way through the digital revolution. "