He died last week at age 74, and his many fans have been recalling his glory days on KJR.  The Seattle Times wrote THIS in 1991 when his 15 years at AM 950 ended.
.
KJR Locks Out `Captain Lockjock'
Lockjock has been squeezed out – by Everyjock.
One of Seattle radio's prime candidates for historic preservation status, Gary Lockwood (aka "Captain Lockjock") has been yanked from his regular early morning show on KJR.
For now, anyway.
The official reason: KJR plans to keep plunging ahead whole-hog with its sports-talk format.
"When we make format changes of that magnitude unfortunately we have staff changes, too," said station spokeswoman Susan Mortensen.
Lockwood said that after he finished his morning show at 10 a.m. Tuesday the program director asked him to turn in his key to the building and clean out his locker.
But the DJ and KJR both say Lockwood's contract, which has four years remaining, hasn't been bought out and is still in force. What that means for Lockwood's future at KJR remains unclear.
Lockwood played 18 holes of golf yesterday. "I may play 36" today, he said. "I've got nothing else to do."
In another major personnel move, KJR this week also fired general manager Bob Hogan. "A parting of the ways," Mortensen called it.
After sticking its toe in the waters of sports talk, Ackerley Communications-owned KJR this summer took the plunge. The format, already a whopping success in New York City and elsewhere, relies heavily on calls from an audience of armchair athletes.
Seattle SuperSonics play-by-play announcer Kevin Calabro will fill in as interim morning host until a replacement is named, according to Mortensen.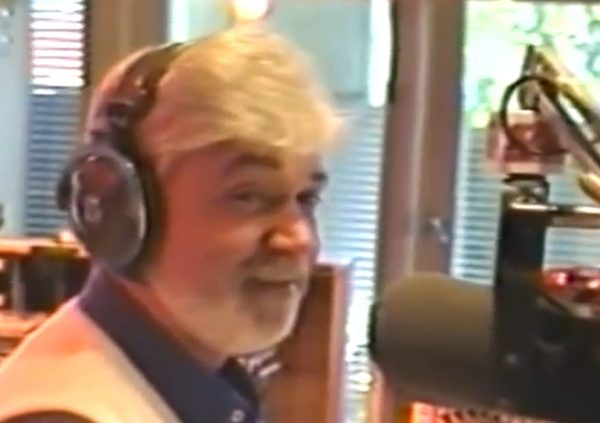 During the mid-July switch to sports talk, Lockwood stopped spinning any records. His humor bits were sprinkled between news and entertainment and traffic reports.
His show changed, but Lockwood seemed to remain an immovable fixture.
He joined the station in 1976, developing a series of regular features – "Police Blotter," "Hooray for Hollywood," "Melody Matinee," and more recently, "Royal News from Abroad" – that earned him a reputation as one of Seattle's funniest radio personalities.
Readers of a local newsweekly named Lockwood their favorite radio personality in the paper's most recent poll.
Lockwood got his start in Seattle on KING-AM, when KING and KJR butted heads with Top 40 music.
"He had a sense of humor that was very much what Northwest radio was all about – a little sarcastic, just offbeat," said KXRX general manager Steve West.
"I would think Gary's at least on the borderline of being an institution."
Read more  HERE.