ON THIS DAY in 1902
actor 
Brian Aherne
 was born in Worcester England.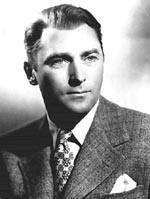 In the summer of 1945, he played sleuth Simon Templar in the CBS radio series, The Saint. He also appeared in a dozen TV series, including G E Theatre, Rawhide, Twilight Zone & Robert Montgomery Presents, after an extensive stage & bigscreen career. He died of heart failure Feb 10, 1986 at age 83.
.
In 1904, crooner Bing Crosby was born Harry Lillis Crosby in Tacoma. His is the most electronically recorded human voice in history.  Bing is also credited as being the major inspiration for most of the male singers that followed him, including the likes of Frank Sinatra, Perry Como, and Dean Martin. He was a top star of radio from the early 30's to the late 50's, and starred on TV in The Bing Crosby Show & Hollywood Palace, plius numerous specials most predictably in the Christmas season.  He also was a pioneer in the development of tape recording equipment, both audio and video.  He died of a massive heart attack after golfing in Madrid, Spain Oct 14 1977 at age 73.
.
In 1907, entertainer Pinky Lee was born Pincus Leff in St. Paul Minnesota.


The baggy-pants burlesque comic hosted a national children's TV show in the early 50's that was copied in considerable detail by Pee Wee Herman for Pee Wee's Playhouse decades later.  Pinky Lee died after a heart attack Apr 3, 1993 at age 85.
.In 1922, heritage Calgary radio station CFAC first aired as CQCA with 10 watts on 400 metres.  It was the station of The Calgary Daily Herald.  The CFAC call was first used August 26th.  Today the station is all-sports The Fan 960. 
In 1925, actor Roscoe Lee Browne was born in Woodbury New Jersey.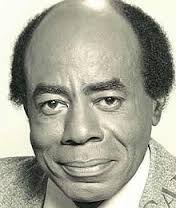 His classy but disdainful demeanor courted applause on all the top 70s TV sitcoms including "All in the Family", "Maude," "Sanford and Son", "Good Times" and "Barney Miller", and he played an equally joyous sardonic role as Saunders, the Tate household butler on "Soap". In 1986 he won an Emmy for his guest appearance on "The Cosby Show".  He died  April 11 2007 at age 81.
In 1928, KPQ-AM, Wenatchee, Washington, began broadcasting, with a license originally issued for Seattle. 
In 1932, the NBC Blue network introduced an entertainer who started work at a salary of $1,400 for two-30-minute shows a week as star of "The Canada Dry Program."  His name: Jack Benny.  He entertained the world on radio & TV for the next 40 years.
In 1937, actor/producer Lorenzo Music was born in Brooklyn. He is best remembered as the voice of Garfield, and the unseen Carlton the Doorman on TV 's Rhoda.  He wrote & produced The Bob Newhart Show. He died Aug 4, 2001 at age 64.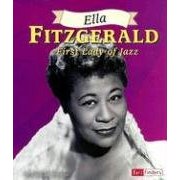 In 1938, Ella Fitzgerald recorded one of her biggest hits, "A-Tisket, A-Tasket," with Chick Webb's band. The recording was inducted into the Grammy Hall of Fame in 1986.  Following Webb's death in 1939, Fitzgerald took over & led the band for some three years.
In 1941, the Federal Communications Commission agreed to let regular scheduling of TV broadcasts by commercial TV stations begin on July 1 of that year. But the onset in the US of WWII would delay the effective start of network television until the end of the decade.
In 1956, for the first time in Billboard chart history, the same five singles were included in both the pop and the R&B Top 10.  The five discs were "Heartbreak Hotel" by Elvis Presley, Carl Perkins' "Blue Suede Shoes," "Long Tall Sally" by Little Richard, the "Magic Touch" by the Platters, and "Why Do Fools Fall in Love" by Frankie Lymon & the Teenagers.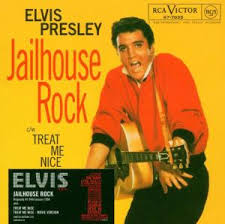 In 1957, Elvis recorded the Leiber and Stoller song 'Jailhouse Rock' as featured in his third motion picture of the same name.
In 1958, Chuck Berry taped his next single "Carol" b/w "Hey Pedro" at Chess Records in Chicago.  It would be released in August.
In 1960, lead singer Ben E. King left the Drifters and signed with Atco Records as a solo performer.
Also in 1960, radio station WLS Chicago (AM 890) switched its format from Country to Top 40.
Still in 1960, at RCA Victor studios in New York, Ray Peterson recorded his biggest hit "Tell Laura I Love Her."  Around the world the Hugo & Luigi production sold more than 7 million copies!
In 1964, the Beatles' "Second Album" went #1 & stayed on top for 5 weeks.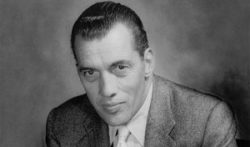 In 1965, Ed Sullivan had vowed he would not have this British rock group on his CBS-TV show again. This night, however, Ed relented — and allowed Mick Jagger and The Rolling Stones to make a second appearance on his Sunday night showcase. The Stones got satisfaction at last!
Also in 1965, television pictures were sent across the Atlantic via satellite for the first time.  Intelsat 1, nicknamed "Early Bird," had been sent into orbit four weeks earlier.
In 1966, the No. 1 Billboard Pop Hit was "Monday, Monday" by The Mamas & the Papas.
In 1967, the Beach Boys announced they were scrapping the much anticipated LP "Smile," their followup to "Pet Sounds."  Brian Wilson feared the project would be seen as inferior to the wildly popular '"Sgt. Pepper" album by The Beatles.
Also in 1967, The Hollies recorded their Top 10 hit "Carrie-Anne."

In 1968, "Cry Like a Baby," the hit single by The Box Tops' was certified as a Gold Record.
In 1969, Detroit drummer Benny Benjamin of the Motown studio band known as the Funk Brothers, died following a stroke at age 43.
Also in 1969, The Beatles worked to re-make a new George Harrison composition 'Something' at the Abbey Road Studios in London. They taped 36 takes of the song, which included Billy Preston on piano. But the track was not finalized until August.
In 1972, rocker Les Harvey (Stone the Crow) was electrocuted on stage in Swansea, Wales. He died several hours later at the age of 25.

Also in 1972, Bruce Springsteen auditioned for Columbia Records' legendary talent scout John Hammond in his New York office.  Hammond was so impressed that he arranged for Springsteen to perform that evening for other Columbia executives at the Gaslight Club. "The Boss" passed the audition with flying colors, and was signed that night to the Columbia label. His first album was released 8 months later.
In 1974, Stevie Wonder won four Grammy Awards: Pop Vocal Performance (Male), R&B Song (Male), R&B Vocal Performance (Male) and Album of the Year.
In 1975, Apple Records closed down.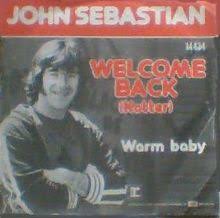 In 1976, the No. 1 Billboard Pop Hit was "Welcome Back" by John Sebastian. The song was the theme of the TV show "Welcome Back Kotter."
In 1977, Eric Clapton recorded "Wonderful Tonight." He had written the song the previous September for Patti Boyd while waiting for her to get ready to attend Paul and Linda McCartney's annual Buddy Holly party.
In 1978, the Bee Gees were certified to have scored their second Platinum single in less than two months with "Night Fever." The first was for "Stayin' Alive;" both songs were from the soundtrack of the movie "Saturday Night Fever."
In 1979, The Who performed their first concert after the death of Keith Moon, at London's Rainbow Theatre. Kenney Jones, formerly of the Faces, was the new drummer.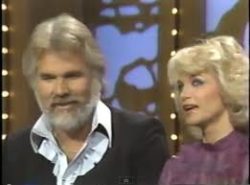 Also in 1979, the 14th Academy of Country Music Awards saw top honors go to Kenny Rogers & Barbara Mandrell.
In 1980, South Africa's apartheid government banned the Pink Floyd song "Another Brick in the Wall (Part Two)" as "prejudicial to the safety of the state." The song, which includes children chanting the chorus, "We don't need no education," had been adopted as the anthem for black children who boycotted schools because of inferior education standards.
In 1981, Scottish singer Sheena Easton made it to the top spot on the pop music charts for her first — and only — time. Morning Train (Nine to Five) knocked Kiss on My List, by Daryl Hall and John Oates, out of the top of the charts.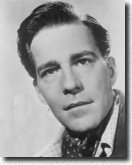 In 1982, actor Hugh Marlowe, who starred on radio as "The Crime Doctor" & "Ellery Queen," and guest starred for 30 years more on TV, suffered a fatal heart attack at age 71.
Also in 1982, Adam and the Ants disbanded after singer Stuart Goddard decided to go solo rather than find replacements for his departed bassist and drummer. Goddard then became known as Adam Ant.
In 1986, Nova Scotia singer Anne Murray's Now and Forever (You and Me) reached the top spot on the Billboard pop chart.
Also in 1986, Dolly Parton cut the ribbons as she opened her theme park, Dollywood, in the foothills of Tennessee's Smokey Mountains .
In 1987, "(I Just) Died in Your Arms" by the Cutting Crew topped the charts and stayed there for 2 weeks.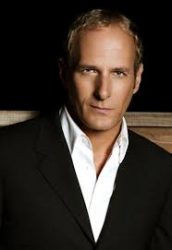 In 1994, singer Michael Bolton was found to have plagiarized the Isley Brothers "Love is Wonderful Thing."
In 1996, in New York Phil Donahue taped the final edition of his syndicated talk show.
In 1998, Loretta Lynn announced backstage at the Grand Ole Opry that she was about to return to college and get a degree. "I'm gonna try to get through college and make Barbara Bush (who was the current first lady), proud of me," she said.
Also in 1998, original CNN Headline News anchor Don Harrison lost his long battle with cancer that earlier claimed a leg & a kidney. He was 61.
Still in 1998, former X-Japan lead guitarist Hide died in Tokyo in an apparent suicide. He was 33. Hide, real name Hideto Matsumoto, was found hanging in his condominium and died shortly after arrival at a nearby hospital.
In 2000, the American-born star of one of CBC TV's favorite children's shows (The Friendly Giant), Bob Homme died of prostate cancer.  He was aged 81.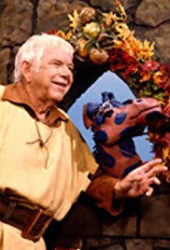 Also in 2000, country star LeAnn Rimes sued her father and former co-manager for allegedly funneling away millions of dollars from the company set up to manage her finances.
In 2002, a Celebration of Life was held for the late Jack Cullen, 'Peck's bad boy of Vancouver radio' who had died the week previous at age 80. The numerous guest speakers included Senator Ed Lawson, ex B.C. Deputy Premier Grace McCarthy, and Vancouver's pioneering rock deejay Red Robinson, who played the brand of music Cullen loathed. 
Also in 2002, comedienne Phyllis Diller, at age 84, announced her retirement from touring.
In 2005, Eric Clapton joined former Cream members drummer Ginger Baker and bass player Jack Bruce for the first of four nights at London's Royal Albert Hall, some 36 years after they had broken up. Tickets were going for more than £500 on eBay, and some fans had flown in from the US to witness the reunion.
In 2006, the host of the popular PBS Friday night show (later on CNBC) "Wall $treet Week," Louis Rukeyser succumbed to cancer at age 73.
Also in 2006, Rolling Stones guitarist Keith Richards was released from hospital in New Zealand after the 62 year-old suffered "mild concussion" when he fell out of a coconut tree while on holiday in Fiji.

In 2007, Britney Spears made her first appearance on stage since she left a rehabilitation clinic. Spears performed five songs at the House of Blues club in San Diego.
In 2008, Ringo Starr discussed his life as a member of The Beatles and his solo career on the HBO TV special – Ringo Starr: Off The Record.
In 2009, a rare Motown seven-inch single sold at auction in London for $38,378, setting a new world record. Kenny Burrell, from Fife in Scotland, put the unreleased 1965 single 'Do I Love You (Indeed I Do)' by Frank Wilson up for auction; the disc was one of only two believed to have survived. Motown boss Berry Gordy had ordered all other copies destroyed after Wilson opted to move into songwriting and producing for The Supremes, The Temptations and The Four Tops.
Also in 2009, Bob Dylan mingled unnoticed with other Beatles tourists during a minibus tour to John Lennon's childhood home in Liverpool. He was one of 14 tourists that day to examine photos and documents in the National Trust-owned home, where Lennon grew up with his aunt Mimi and uncle George.

Still in 2009, Hannah Montana: The Movie Soundtrack went to No.1 on the Billboard album chart. The album featured songs by Miley Cyrus, Billy Ray Cyrus, Taylor Swift, and Rascal Flatts.
In 2010, actress Lynn Redgrave (Rude Awakening, House Calls) lost her battle with breast cancer at age 67.
Also in 2010, soul singer Aretha Franklin settled her dispute with Michigan officials after they put a tax lien on her home in March. Authorities demanded $11,076 in income tax and $33,729 more in property taxes on her estate assessed at $1.8 million.
In 2012, two instrumental tracks by Aerosmith's Joe Perry were featured on CBS-TV's crime series CSI. "The first piece is pure adrenaline Rock 'n Roll. The second gave me a chance to work for my DJ son Roman, who contributed some of his electronic dance music," said Perry. The episode was titled "Dune And Gloom."
In 2013, guitarist Jeff Hanneman, best known as a founding member of the thrash metal band Slayer, died at age 49, of alcohol-related cirrhosis of the liver.
In 2014,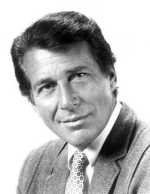 actor Efrem Zimbalist Jr., the suave leading man who starred on ABC-TV for 15 straight seasons on 77 Sunset Strip and then The F.B.I., died at age 95.
In 2015, folk singer and folklorist Guy Carawan, who beginning in 1959 helped popularize the civil rights anthem "We Shall Overcome," died at his Tennessee home at age 87.
Also in 2015, singer/songwriter/music producer Andrew W.K. debuted his weekly two-hour radio show discussing "what it is to be alive: a celebration of life itself."  The program is on Glenn Beck's "The Blaze" radio network.
In 2017,  veteran TV newsman
Bruce Hall
, who covered more than 3,000 stories over 20 years for CBS News, including the 
1986 Challenger disaster
, dozens of hurricanes, revolutions, scandals and numerous presidential campaigns, succumbed to cancer at age 76.  He had spent another 17 years with the NBC News Channel before retiring in 2007.
.
In 2019,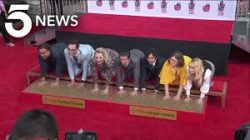 the cast of the CBS sitcom '
The Big Bang Theory
' became the first TV actors to have their handprints immortalized in cement outside Hollywood's Chinese Theater.
.
Also in 2019, Sinclair Broadcast Group struck a deal valued at more than $10 billion US to buy 21 sports networks from Disney, which agreed to sell them as part of its Fox acquisition.
.
Today's Birthdays:
Actor Bruce Glover (Hawk, The Over-the-Hill Gang, Yuma) is 88.
Singer Engelbert Humperdinck is 84.
Country singer R.C. Bannon is 75.
Actor David Suchet (Poirot) is 74.
Actress/TV co-host Jo Ann Pflug (The Fall Guy, Fantastic Four, Candid Camera) is 72.
Country singer Larry Gatlin is 72.
Singer Lou Gramm of Foreigner is 70.
Actress Christine Baranski (The Good Fight, The Good Wife, Cybil) is 68.
R&B singer Angela Bofill is 66.
Actor/voicist Brian Tochi (Johnny Bravo, Bionic Six, Mortal Kombat: Defenders of the Realm, Santa Barbara) is 61.
Actress Elizabeth Berridge (The John Larroquette Show, Powers That Be) is 58.
Actress Mitzi Kapture (Silk Stalkings, Baywatch, Young & the Restless) is 58.
Country singer Ty Herndon is 58.
MSNBC personality Mika Brzezinski (Morning Joe) is 53.
Actress Katherine Willis (Queen of the South, Friday Night Lights) is 49.
Wrestler-actor Dwayne 'The Rock' Johnson (WWF Superstars) is 48.
Vancouver-born actor Jarred Blancard (Saban's Ninja Turtles:The Next Mutation) is 47.
Actress/writer/producer Jenna Lamia (Awkward, 90210, Oz) is 45.
Singer Jeff Gutt of Stone Temple Pilots is 44.
Actress Jenna Von Oÿ (The Parkers, Blossom) is 43.
Actress Denyce Lawton (House of Payne) is 42.
Actor Kumail Nanijiani (Bless the Harts, Silicon Valley, Portlandia, Franklin & Bash) is 42.
Actress Ellie Kemper (Unbreakable Kimmy Schmidt, The Office) is 40.
Actress Paige Peterson (Saul of the Mole Men, Scrubs, Hang Time) is 40.
Actor K.C. Clyde (Secret Millionaire) is 40.
Actor Robert Buckley (One Tree Hill, Lipstick Jungle) is 39.
Actress Alicia Ziegler (Wildfire) is 39.
Actor Gaius Charles (Taken, Grey's Anatomy, Friday Night Lights)  is 37.
CNN anchor/reporter Poppy Harlow is 37.
Actress Elizabeth Ho (Disjointed, TRON: Uprising, Melissa & Joey) is 37.
Singer Lily Allen is 35.
Actress/voicist Emily Hart (Sabrina the Animated Series, Child Star: The Shirley Temple Story) is 34.
Vancouver-born actor/voicist James Kirk (Edgemont, LoliRock) is 34.
Actor Thomas McDonell (The 100, The Long Road Home, Suburgatory) is 34.
Guitarist Jim Almgren of Carolina Liar is 34.
Actress Kay Panabaker (No Ordinary Family, Nancy Drew, Summerland) is 30.
Actor Josh Bolt (Last Tango in Halifax) is 26. 
Chart Toppers – May 2
1948
Now is the Hour – Bing Crosby
The Dickey Bird Song – The Freddy Martin Orchestra vocal: Glenn Hughes)
Manana – Peggy Lee
Anytime – Eddy Arnold
1957
Little Darlin' – The Diamonds
All Shook Up – Elvis Presley
Mama Look at Bubu – Harry Belafonte
Gone – Ferlin Husky
1966
Good Lovin' – The Young Rascals
Monday Monday – The Mamas & The Papas
Sloop John B – The Beach Boys
I Want to Go with You – Eddy Arnold
1975
(Hey Won't You Play) Another Somebody Done Somebody Wrong Song – B.J. Thomas
He Don't Love You (Like I Love You) – Tony Orlando & Dawn
Supernatural Thing – Ben E. King
Blanket on the Ground – Billie Jo Spears
1984
Against All Odds (Take a Look at Me Now) – Phil Collins
Hello – Lionel Richie
Hold Me Now – The Thompson Twins
Right or Wrong – George Strait
1993
Freak Me – Silk
Love Is – Vanessa Williams & Brian McKnight
Looking Through Patient Eyes – PM Dawn
Alibis – Tracy Lawrence
2002
Don't Let Me Get Me – Pink
Blurry – Puddle Of Mudd
Underneath Your Clothes- Shakira
My List – Toby Keith
2011
S&M – Rihanna
E.T. – Katy Perry featuring Kanye West
Just Can't Get Enough – The Black Eyed Peas
This – Darius Rucker