courtesy The Hollywood Reporter       May 1 2020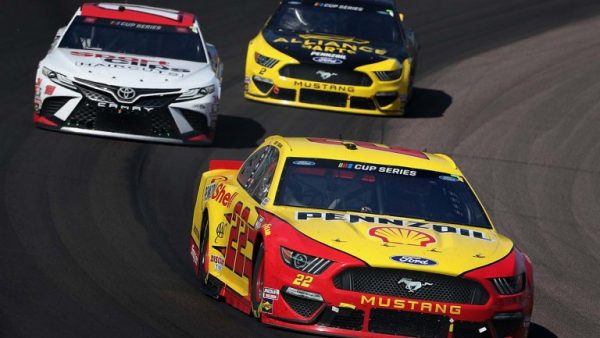 ►Live sports plots return to TV. It has been a month and a half since the sports world ground to a halt. The NBA and MLB suspended their seasons, the NCAA March Madness tourney was canceled, and ESPN's lineup went bare. May looks to be the month when things slowly pick up again. The big move: NASCAR will resume racing in North Carolina and South Carolina May 17. There won't be fans in the stands, but the races will be televised on Fox Sports (the drivers, of course, will be socially distanced in their cars). The story.
–In Florida, the WWE has been broadcasting its USA and Fox shows live from its training facility, while UFC will hold three fights for ESPN+ in the Sunshine State this month. Florida Governor Ron DeSantis, who declared sports an "essential" business last month, told reporters Thursday that he heard Major League Baseball could be returning to the state in June, and that it is possible fans could be allowed in the stands by July, albeit spread apart.
–The PGA Tour is planning to return on June 8 with the Charles Schwab Challenge, with new social distancing guidelines. Horse racing will return to NBCSN later this month with the Arkansas Derby. LeBron James, meanwhile, said Thursday that NBC players want to find a way to finish the suspended season.
–There is a strong business reason for the return: Sports TV channels are under pressure from pay-TV providers, with fans paying for sports channels but no new sports to air. New York Attorney General Letitia James sent a letter to the state's cable companies asking them to provide fee relief for pay-TV subscribers. Executives at Altice told analysts this week that they are beginning discussions with sports programmers about fee adjustments. Charter CEO Tom Rutledge said this morning that for now, few sports have been canceled outright (most have been suspended or postponed). If they are canceled, they may seek relief.
Much more show biz news is
HERE
at HollywoodReporter.com