ON THIS DAY in 1874
Guglielmo Marconi, often referred to as the father of radio, was born in Bologna, Italy.

In 1908, Edward R. (Roscoe) Murrow was born in North Carolina. He is the most distinguished and renowned figure in the history of American broadcast journalism. He first came to prominence with a series of CBS radio news broadcasts from London during World War II.  He hired a top-flight cadre of war correspondents and was noted for honesty and integrity in delivering the news. A pioneer of television news broadcasting, Murrow produced a series of TV news reports that helped lead to the censure of Senator Joseph McCarthy.  A heavy smoker, Murrow died of lung cancer Apr 27, 1965 at age 57.
In 1913, alto sax man & bandleader Earl Bostic was born in Tulsa.  His sax playing influenced John Coltrane, among many. At age 36 he changed his style from jazz to playing standard tunes in a rough R & B style, which proved to be Earl Bostic's niche, and soon his stylings were extremely popular on the R & B charts. He died after a heart attack Oct 28, 1965 at age 52.
In 1917, jazz singer Ella Fitzgerald was born in Newport News, Va.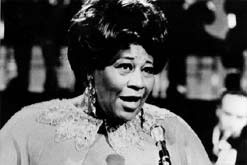 She made her professional debut in February 1935 and wrote "A-Tisket a-Tasket" in 1938. The song sold more than 2 million copies, topped Billboard's pop chart for 10 weeks and was inducted into the Grammy Hall of Fame. Fitzgerald won her first of 12 Grammy Awards at the inaugural ceremony on May 4, 1959, and was awarded a Grammy Lifetime Achievement Award in 1967. She died June 15, 1996 at age 69.
In 1923, blues singer Albert King was born in smalltown Mississippi. One of the "Three Kings of the Blues Guitar" (along with B.B. King and Freddie King), he stood 6′ 4″ weighed in at 260 lbs and was known as "The Velvet Bulldozer". He died following a heart attack Dec 21, 1992 at age 69.
In 1928, Toronto radio station CFRB-960 increased power to 5000 watts while still sharing the frequency with CKGW.  As 9RB in 1927, the station was built to demonstrate that radio stations could run solely on AC (Alternating Current); in fact, CFRB stands for Canada's First Rogers Batteryless.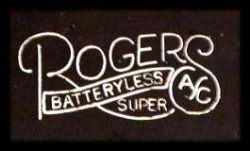 In 1938, the daytime serial "Your Family and Mine" was first broadcast on NBC Radio.  It turned out to be short lived, leaving the air a year and 3 days later.
In 1940, the experimental station W2XBS (now WCBS-TV) in New York City presented the first circus on TV. No, it wasn't a political debate or a daytime tabloid talk show. It was a three-hour special broadcast from Madison Square Garden.
In 1946, the popular Jimmie Lunceford Orchestra recorded the soon-to-be classic Cement Mixer for Majestic records.
In 1949, an article in the bi-weekly LOOK magazine predicted that radio was doomed and that by 1952, TV would overshadow radio completely.  As it turned out, radio reinvented itself as a local service & became bigger than ever, while LOOK disappeared in 1971.

In 1953, NBC-TV presented "Ethel and Albert", the video version of the popular radio show.Peg Lynch and Alan Bunce starred on the program in both media.
In 1960, actress Hope Emerson, who was the voice of Elsie the cow in radio commercials, and had feature roles in TV's Peter Gunn & The Dennis O'Keefe Show, died of liver failure at age 62.
Also in 1960, Elvis Presley started a four week run at No.1 on the Billboard singles chart with 'Stuck On You.'
In 1961, Elvis Presley gave his last live stage performance for almost eight years at the Pearl Harbor Naval Base in Hawaii.
In 1965, The Rolling Stones appeared at Maple Leaf Gardens in Toronto before more than 16,000 fans.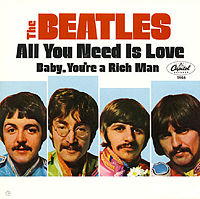 In 1967, the Beatles recorded "All You Need Is Love" during a British TV broadcast. Marianne Faithfull sang in the chorus.
In 1968, the Beatles refused to perform for England's Queen Elizabeth at a benefit concert for the British Olympic Appeal Fund. Their explanation? "Our decision would be the same no matter what the cause. We don't do benefits."
In 1969, the 5,400th and final broadcast of the longtime UK favorite "Mrs Dale's Diary" was heard on BBC Radio.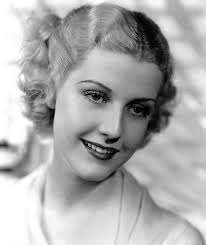 In 1970, film actress Anita Louise, who played the mother on the early TV series My Friend Flicka, and made another dozen dramatic television appearances, died following a stroke at age 55.
Also in 1970, disc-jockeys around the U.S. played the new number one song, ABC, quite often, as The Jackson 5 got to the top of the pop charts for two weeks. ABC was the second of four #1 songs in a row for the family group from Gary, Indiana.
Still in 1970, Freda Payne released her future #3 pop single "Band of Gold" on the Detroit-based Invictus label. Two of the background singers were Telma Hopkins and Joyce Vincent Wilson, later of Tony Orlando & Dawn. And the backing group was the Motown house band, the Funk Brothers.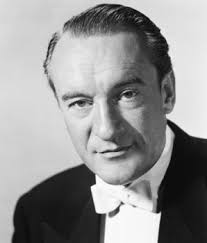 In 1972, UK-born actor George Sanders, who played Mr. Freeze on TV's Batman, and hosted The George Sanders Mystery Theatre, committed suicide by downing five bottles of a veterinary euthanasia drug, nembutal. He was 65.
In 1973, the group, The Sweet were awarded a Gold Record for their first big hit 'Little Willy.' The English rocker band also had another four hits, Ballroom Blitz, Fox on the Run, Action and Love is like Oxygen.
In 1974, Pam Morrison, Jim Morrison's widow, died of a heroin overdose.  She was just 27.
Also in 1974, Greg Allman played the last date of his first solo tour, but gave fans a treat with a 90-minute encore performance with the Allman Brothers Band.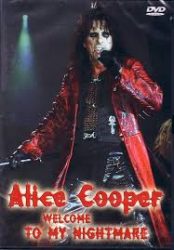 In 1975, Alice Cooper's first TV special, "Welcome To My Nightmare: The Making Of A Record Album" aired on ABC.
In 1976, the No. 1 Billboard Pop Hit was "Let Your Love Flow" by the Bellamy Brothers.
In 1977, the variety TV special "Paul Anka – Music My Way" aired in prime time on ABC.  Paul's guests included Natalie Cole, Dr. Buzzard's Original Savannah Band, as well as many famous cameos.
In 1978, the single "We Are The Champions" by Queen was certified Platinum.
In 1981, Paul McCartney's group Wings broke up with the departure of Denny Laine.

In 1982, Jack Benny's announcer and comic foil for more than 30 years on radio & TV Don Wilson died following a stroke at age 81.
In 1987, U2 started a five-week run at No.1 on the Billboard album chart with 'The Joshua Tree.'
In 1990, tenor saxophonist Dexter Gordon died in Philadelphia of kidney failure at the age of 67. He helped define the be-bop movement, performing with such artists as Charlie Parker and Dizzy Gilespie.
Also in 1990, George Strait was named entertainer of the year at the 25th annual Academy of Country Music Awards.
In 1991, the 300th episode of the primetime TV soap "Knots Landing" aired on CBS.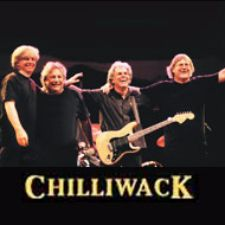 In 1992, Halifax-born guitarist/singer Brian McLeod of the Canadian band Chilliwack lost his battle with brain cancer at age 39.
Also in 1992, the song "Jump" by Kris Kross topped the charts and stayed #1 for 8 weeks.  The duo of Chris Smith and Chris Kelly were 12 and 13 when they recorded the song.
Still in 1992, the final episodes of the sitcoms "Growing Pains" and "Who's the Boss?" aired on ABC TV.
In 1994, British actor David Langton, who played Richard Bellamy, the head of the household on the 70's series Upstairs Downstairs, suffered a fatal heart attack at age 82.
Also in 1994, fourteen years after their breakup The Eagles got back together at Warner Bros. Burbank Studios for the first of two reunion concerts chronicled on the album "Hell Freezes Over." The name was based on a 1980 quote from Glen Frey in answer to the question "When will the Eagles get back together?"

In 1995, the original host of the TV game show Jeopardy, Art Fleming succumbed to pancreatic cancer at age 70.
In 1997, Alberta public radio station CKUA returned to the air after going dark on March 20th.  In the interim a new Board of Directors was in place, and staff had agreed to a 50% cut in wages in order to save the station.
Also in 1997, the TV-movie "Dukes Of Hazzard: Reunion!" aired on CBS, 12 years after the series left the air. Denver Pyle, in what would be his final film, replaced the late Sorrell Booke in the role of Boss Hogg.
In 1998, "Too Close" by Next topped the charts and stayed there for 4 weeks.
In 1999, Paul Simon was at Yankee Stadium to sing "Mrs. Robinson" on "Joe DiMaggio Day."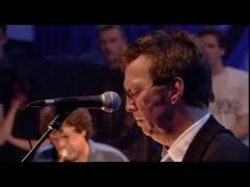 In 2000, Eric Clapton was reunited on a TV stage in London with his former Derek & the Dominos keyboard player Bobby Whitlock (above), for their first performance together in 29 years. The setting was the recording of the latest edition of the BBC2 TV series "Later With Jools Holland."
In 2001, Vancouver's CKST AM1040 moved from adult contemporary/easy listening to commercial-free Classic Rock promoting the launch of "The Team–110 Percent Sports."  Last song played May 7 was the Rolling Stones "Gimme Shelter."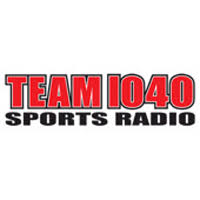 In 2002, Lisa "Left Eye" Lopes, the effervescent, sometimes volatile member of the Grammy-winning trio TLC, died in a car crash in Honduras; she was aged 30.
In 2003, Irish singer/songwriter Sinead O'Connor announced on her website that she was going to retire, aged just 26.
In 2004, Billy Joel drove his car into a home on Long Island, New York. It was his third MVA in two years.  This time no one was injured.
In 2005, singer Janette Davis of CBS radio/TV's Arthur Godfrey and His Friends & Arthur Godfrey Time, who produced his Talent Scouts prime time show, died at the age of 87.
Also in 2005, Bruce Springsteen opened his Devils & Dust Tour with a show at the Fox Theatre in Detroit.

In 2007, singer Bobby "Boris" Pickett, the one-hit wonder with 1962's 'Monster Mash,' died of leukemia at age 69.
Also in 2007, U2's Bono appeared on FOX-TV's American Idol during the second night of the program's two-part "Idol Gives Back" charity special.
In 2008, at an awards ceremony, singer Phil Collins announced his retirement, at age 57, from recording and touring. But two years later he was back with a new album of Motown cover songs.
In 2009, actress Bea Arthur, who won Emmys in her starring roles in the TV sitcoms Maude & The Golden Girls, lost her battle with cancer at age 86.
Also in 2009, Rascal Flatts went to No.1 on the Billboard album charts with 'Unstoppable', the country-pop act's sixth studio album.

In 2010, actress Dorothy Provine, who starred in early TV's The Roaring 20's & The Alaskans (both on ABC), died of emphysema in suburban Seattle at the age of 75.
Also in 2010, the Sunday Times' annual list of the Top 20 richest British music millionairesincluded Paul McCartney, Elton John, Sting (Police), Mick Jagger, Keith Richards, Ringo Starr and Eric Clapton. McCartney led all other musicians with a net worth of over $700 million. By contrast, fellow ex-Beatle Ringo had a 'modest' $215 million.
In 2012, Queen (Brian May and Roger Taylor) appeared on Fox-TV's American Idol to perform with the top six Idol finalists. Queen's official tribute band, The Queen Extravaganza, performed on the results show the next night.
In 2013, former singer/dancer/actress/TV host Virginia Gibson died at age 88.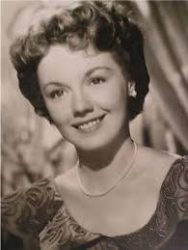 She was a regular performer on The Johnny Carson Show (1955–56), starred in the short-lived early NBC sitcom "So This is Hollywood," and co-hosted, with Frank Buxton (and later, Bill Owen), the ABC-TV children's program Discovery (1962-70).
In 2015, novelist/screenwriter Don Mankiewicz, creator of the TV series "Marcus Welby, M.D." and "Ironside," died of congestive heart failure at age 93. One of his first jobs was as a gag writer for radio/TV host Robert Q. Lewis.
In 2016, R.E.M.'s Michael Stipe authored an op-ed in USA Today asking Georgia governor Nathan Deal to veto a bill that would allow students to carry guns on college campuses.
In 2017,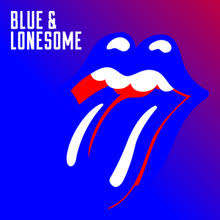 the Rolling Stones took home Album of the Year (for "Blue & Lonesome") and Blues Artists of the Year at the annual U.K. Jazz FM Awards in London
In 2018, Vicky Cornell, wife of the late Chris Cornell (Soundgarden). announced the launch of the Addiction Resource Center (ARC), an online resource for individuals and families struggling with addiction. The singer's substance abuse clearly led to his '17 suicide.
Today's Birthdays:
Actress Lynn Hamilton (The Practice, The Waltons, Sanford & Son) is 90.
Actor William Roache (Coronation Street) is 88.
Actor Al Pacino (Godfather Saga, Angels in America) is 80.
"Dancing With The Stars" judge Len Goodman is 76.
Bassist Stu Cook of Creedence Clearwater Revival is 75.
Singer Bjorn Ulvaeus of ABBA is 75.
Actress Talia Shire (Godfather Saga, Rich Man Poor Man) is 74.
Actor Jeffrey DeMunn (Billions, The Walking Dead, Law & Order, Empire Falls) is 73.
Keyboardist Michael Brown of The Left Banke is 71.
Actor Peter Jurasik (Babylon 5, Beverly Hills Buntz, Hill Street Blues) is 70.
Country singer-songwriter Rob Crosby is 66.
Montreal-born actor Daniel Kash (Bitten, The Strain, Due South, Against the Wall) is 61.
Actress Elena Wohl (Buck James) is 57.
Actor/voicist Hank Azaria (Brockmire, The Simpsons, Ray Donovan, Huff, Mad About You) is 56.
Singer Andy Bell of Erasure is 56.
Actress Heather Rattray (Guiding Light) is 55.
Guitarist Rory Feek of Joey and Rory is 55.
Bassist Eric Avery of Jane's Addiction is 55.
Former CBS reporter/"Early Show" host Jane Clayson is 53.
Actress Renee Zellweger (Shake, Rattle & Rock) is 51.
Actress Gina Torres (Suits, Standoff, Alias, 24) is 51.
Fox TV sportscaster Joe Buck is 51.
Actor/voicist Jason Lee (My Name Is Earl, Memphis Beat, Up All Night) is 50.
Actor Jason Wiles (Third Watch, Beverly Hills 90210) is 50.
Actress Samantha MacLachlan (Once and Again) is 50.
Actress Shivani Ghai (The Catch, Dominion, EastEnders) is 45.
Actress Becky Wahlstrom (Joan of Arcadia) is 45.
Actress Emily Bergl (American Crime, Shameless, Men In Trees, Desp. Housewives, SouthLAnd) is 45.
Actress Marguerite Moreau (Wet Hot American Summer, Grey's Anatomy, Shameless, What About Brian, Life As We Know It) is 43.
Actor Jonathan Angel (Saved by the Bell: The New Class) is 43.
Actor Manolo Cardona (Narcos, Covert Affairs) is 43.
Actor Giuseppe Andrews (Two Guys a Girl & a Pizza Place, Nick Freno: Licensed Teacher) is 41.
Actress Andrea Osvárt (Transporter: the Series) is 41.
Actor Samuel Barnett (Dirk Gently's Holistic Detective, Penny Dreadful) is 40.
Singer Jacob Underwood (O-Town) is 40.
TV personality/actress Christina McLarty (Guilty Pleasures, The Young & the Restless) is 39.
Actress Jillian Bell (Idiotsitter, Workaholics) is 36.
Actress Melonie Diaz (The Breaks, Ro) is 36. 
Actor Daniel Sharman (Teen Wolf) is 34.
Actor Casey Jon Deidrick (Days of Our Lives, Eye Candy) is 33.
Actress Sara Paxton (Darcy's Wild Ride, This Beautiful Life:TBL) is 32.
Actor Jonathan Bailey (Broadchurch) is 32.
Actor Sean Harmon (NCIS) is 32.
Singer/actress Meghann Fahy (One Life to Live) is 30.
Actress Allisyn Ashley Arm (Sonny With a Chance, Dive Olly Dive, So Random!) is 24.
Actress Jayden Rey (The Conners) is 11.
Actor Al Pacino is 80. "Dancing With the Stars" judge Len Goodman is 76. Bassist Stu Cook of Creedence Clearwater Revisited is 75. Singer Bjorn Ulvaeus of ABBA is 75. Actress Talia Shire is 75. Actor Jeffrey DeMunn ("The Green Mile") is 73. Country singer-songwriter Rob Crosby is 66. Actor Hank Azaria ("The Simpsons") is 56. Singer Andy Bell of Erasure is 56. Bassist Eric Avery (Jane's Addiction) is 55. Guitarist Rory Feek of Joey and Rory is 55. Former "Early Show" host Jane Clayson is 53. Actress Gina Torres ("I Think I Love My Wife") is 51. Actress Renee Zellweger is 51. Actor Jason Lee ("My Name Is Earl," ″Almost Famous") is 50. Actor Jason Wiles ("Third Watch") is 50. Actress Emily Bergl ("Southland") is 45. Actress Marguerite Moreau ("The O.C.," ″Life As We Know It") is 43. Singer Jacob Underwood (O-Town) is 40. Actress Allisyn Ashley Arm ("Sonny With a Chance") is 24. Actress Jayden Rey ("The Conners") is 11.
Chart Toppers – April 25
1946
Oh, What It Seemed to Be – The Frankie Carle Orchestra (vocal: Marjorie Hughes)
Day by Day – Frank Sinatra
All Through the Day – Perry Como
Guitar Polka – Al Dexter
1955
The Ballad of Davy Crockett – Bill Hayes
Unchained Melody – Les Baxter
Unchained Melody – Al Hibbler
In the Jailhouse Now – Webb Pierce
1964
Can't Buy Me Love – The Beatles
Twist and Shout – The Beatles
Do You Want to Know a Secret – The Beatles
Understand Your Man – Johnny Cash
1973
Tie a Yellow Ribbon Round the Ole Oak Tree – Dawn featuring Tony Orlando
Sing – Carpenters
The Cisco Kid – War
Superman – Donna Fargo
1982
I Love Rock 'N Roll – Joan Jett & The Blackhearts
We Got the Beat – Go-Go's
Chariots of Fire – Titles – Vangelis
Crying My Heart Out Over You – Ricky Skaggs
1991
You're in Love – Wilson Phillips
Baby Baby – Amy Grant
Joyride – Roxette
Down Home – Alabama
2000
Bye Bye Bye – 'N Sync
Say My Name – Destiny's Child
Maria Maria – Santana featuring The Product G&B
The Best Day – George Strait
2009
Poker Face  – Lady Gaga
Right Round – Flo Rida
Dead And Gone – T.I. featuring Justin Timberlake
It Won't Be Like This for Long – Darius Rucker