ON THIS DAY in 1924,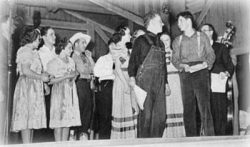 a new radio show joined the US midwest airwaves. The Chicago Barn Dance debuted on WLS in the Windy City. In a few years the program would be renamed The National Barn Dance, and would air nationally on NBC starting in 1933, with amiable MC Joe Kelly, later the quizmaster on Quiz Kids.   This program was the first country music jamboree on radio. (The Grand Ole Opry on WSM Radio in Nashville began in 1925.) National Barn Dance continued for more than two decades on the radio station that was owned by retailer, Sears Roebuck & Co.  WLS, in fact, stood for "World's Largest Store".  WLW Cincinnati became the flagship from 1950-60, and Chicago's WGN took over as host station from 1960-68.
In 1943,  George Duffield began his nearly 40 year radio career at CFRN Edmonton, newly hired as announcer-operator. He left 38 years and 10 months later, retiring at age 65 as manager of the FM station.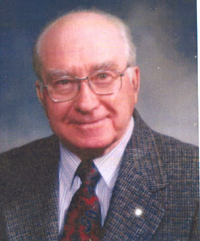 Also in 1943, the dramatic anthology Romance began its lengthy run on CBS radio.  It would pop up all over the schedule for 12 of the next 14 years.
In 1948, the ABC Television Network began operations, although few noticed. At first ABC had affiliates only in Philadelphia and Washington DC.  Its flagship New York station would not sign on until August.
In 1956, R&B singer Clyde McPhatter, a member of The Drifters prior to being drafted into the U.S. Army, completed his two-year tour of duty and eagerly embarked on a solo singing career.

In 1959, singer Harry Belafonte appeared in a concert at Carnegie Hall to benefit two New York schools. This appearance and one the following day were recorded for release as a live concert double-LP on RCA Victor.
In 1960, the No. 1 Billboard Pop Hit was "Stuck on You" by Elvis Presley. The song was Presley's first to be released in stereo and his first since being released from the Army.
In 1962, in Hollywood, the New Christy Minstrels recorded Woody Guthrie's 1940 folk anthem, "This Land Is Your Land."
In 1965, WINS in New York City became the first all-news formatted radio station.
Also in 1965, The Beatles single 'Ticket to Ride' was released on Capitol records. The label stated that the song was from the upcoming movie "Eight Arms to Hold You" (the original name for the movie "Help!").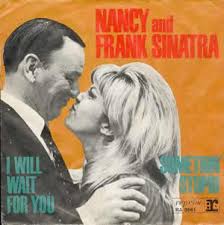 In 1967, Nancy Sinatra and her dad, Frank, found a Gold Record award in the mailbox, for their collaboration on their hit single, "Something Stupid."
In 1968, George Harrison and John Lennon and their wives made a premature departure from the religious retreat run by Maharishi Mahesh Yogi in Rishikesh, India. Paul McCartneyand Ringo Starr had already departed, feeling the Maharishi was only interested in their money. All four Beatles later denounced their association with the guy.
In 1970, the No. 1 Billboard Pop Hit was "ABC" by The Jackson 5. The song was the group's second consecutive No. 1 single.
Also in 1970, Paul McCartney appeared, on film, on CBS-TV's Ed Sullivan Show singing "Maybe I'm Amazed." Other guests included Bill Medley of The Righteous Brothers, Norm Crosby, Peter Nero, and Jan Peerce.

In 1971, New York (later San Francisco) Giants baseball announcer Russ Hodges suffered a fatal heart attack at age 60.
In 1973, three years after their breakup The Beatles released two greatest hits compilation albums, "The Beatles 1962-1966," (the so-called "Red Album"), and "The Beatles 1967-1970," (known as the "Blue Album.")
Also in 1973, Barbra Streisand recorded "Between Yesterday and Tomorrow."
In 1977, the LP "Gord's Gold" by Gordon Lightfoot was certified to be a Gold Record, having sold more than 500,000 copies.
In 1978, more than 40 musicians — including James Taylor, Carly Simon, Bonnie Raitt and John Hall — petitioned President Jimmy Carter to halt the United States' commitment to the use of nuclear power.

Also in 1978, Patti Smith released the single "Because the Night."
In 1980, "Call Me" by Blondie topped the charts and stayed there for 6 weeks. The song was from the Richard Gere film 'American Gigolo.'
Also in 1980, for the first time ever the Top five artists on the Billboard country chartwere all female; Crystal Gayle was at No.1, with Dottie West, Debbie Boone, Emmylou Harris and Tammy Wynette making up the rest of the Top 5.
Still in 1980, Tommy James appeared on "American Bandstand" and performed "Three Times in Love."
In 1982, Paul Simon and Art Garfunkel, following their successful reunion concert in New York's Central Park the previous September, announced they would stay together "as long as the fans want us." But 18 months later, when the new album "Hearts and Bones" was released, all traces of Garfunkel's contributions had been removed electronically, and it appeared as a Paul Simon solo production.
In 1985, rhythm-and-blues singer Willie Mabon died in Paris at age 59. He's best known for his early '50s hits "I Don't Know," "I'm Mad" and "Poison Ivy.." Mabon was a favourite of '60s British r-and-b performers like Georgie Fame.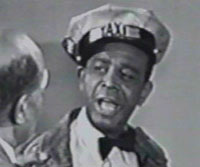 In 1986, actor Alvin Childress, who portrayed Amos on TV's Amos 'n' Andy, died from the effects of diabetes at age 78.
Also in 1986, the song "Kiss" by Prince & the Revolution topped the charts and stayed there for 2 weeks.
In 1987, Hugh Brannum, who played "Mr. Green Jeans" for more than 30 years on the CBS-TV morning children's show "Captain Kangaroo," lost his battle with cancer at age 77.
Also in 1987, Ronnie Lane, a founding member of the Small Faces, played a comeback concert in London after being sidelined for a decade with multiple sclerosis. Lane died 10 years later at 51.
In 1988, Sonny Bono of Sonny & Cher fame was sworn in as Mayor of Palm Springs, Calif.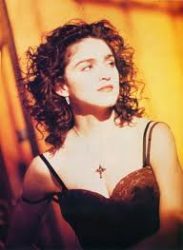 In 1989, the No. 1 Billboard Pop Hit was "Like a Prayer" by Madonna.
In 1990, "Lost in the Fifties Tonight" by country artist Ronnie Milsap, his 17th album to be released, was certified as a Gold Record.
In 1993, the Branch-Davidian's compound in Waco, Texas went up in flames, with that image dominating our TV screens.  It marked an ignominious end to the 51-day standoff between the religious cult led by David Koresh and U.S. federal agents. 86 cult members perished, including 17 children.
Also in 1993, saxophonist Steve Douglas died of heart failure in Los Angeles during a recording session with Ry Cooder. He was aged 54. Douglas'  career began in high school with friend Phil Spector and included early stints with Ritchie Valens and Duane Eddy & the Rebels.

In 1995, our TV screens were filled with images of destruction from Oklahoma City, after a truck bomb destroyed the Alfred P. Murrah Federal Building.  The worst bombing ever on U.S. territory killed 168 people, including 19 children, with 500 more injured. Timothy McVeigh was tried and found guilty of 11 federal charges and was executed in June 2001.
Also in 1995, members of the British band The Cult called it quits due to tensions between founding members Billy Duffy and Hamilton, Ontario native Ian Astbury. The Cult's most popular album was 1986's "Love," which contained the hit "She Sells Sanctuary." In Canada, the song was used in a 1993 beer commercial.
In 1996, guitars belonging to Darius Rucker and Dean Felber of Hootie and the Blowfish were stolen following an "M-T-V Unplugged" concert in their hometown of Columbia, South Carolina. Two University of South Carolina students were charged, and the guitars were recovered.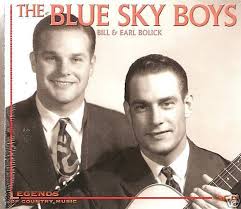 In 1998, singer-guitarist Earl Bolick (pictured left), who performed with his brother Bill in a country duo known as the Blue Sky Boys in the '30s and '40s, died of a heart attack at age 78. The duo was a popular radio act and recorded extensively for RCA Victor.  Among the groups who acknowledge the Blue Sky Boys' influence is the Everly Brothers.
In 2000, Phil Collins won a royalties lawsuit against Louis Satterfield and Rahmlee Michael Davis of Earth, Wind and Fire's horn section. They had been overpaid $390,000 in royalties from an album recorded when they toured with Collins in 1990. Five songs on which the pair performed were later included on Collins' "Serious Hits… Live!" album, but in error they had been paid royalties as if they'd played on all 15 tracks.
In 2002, 34-year old singer Layne Staley of Alice In Chains was found dead in his Seattle apartment, with a drug overdose the apparent cause.
Also in 2002, police were investigating how tracks from the forthcoming Oasis album 'Heathen Chemistry' had been illegally circulated on the Internet. They thought the person responsible had access to their private recording sessions.
In 2005, it was announced that two 30-second TV commercials inviting families to Graceland to experience the "real" Elvis Presley would air across the US beginning the following year. It would be the first time that Elvis Presley Enterprises, Inc. had used television ads to boost tourism.

In 2008, country singer George Strait was at No.1 on the Billboard album chart with 'Troubadour.'
In 2010, Led Zeppelin's "Stairway To Heaven" was voted the UK's favorite Rock anthem in a poll conducted by digital station Absolute Classic Rock. At #2 was The Who's "Won't Get Fooled Again."
In 2012, drummer/vocalist/actor Levon Helm, who came to stardom as the singing drummer with The Band, lost his long battle with throat cancer at age 71. Helm had been the lone American in the otherwise all-Canadian makeup of Bob Dylan's backing group, which evolved into The Band.
Also in 2012, "Headlong Flight," the lead single from Rush's album "Clockwork Angels," was released to radio stations.
In 2013, actor Allan Arbus, best known for his dozen appearances as the sarcastic psychiatrist Maj. Sidney Freedman on the '70s TV series M*A*S*H, died at age 95.

In 2014, country singer Kevin Sharp, who defied the odds in a well-publicized battle with cancer in the 1990s prior to becoming a hit artist with the help of Victoria's David Foster, died at the age of 43, due to ongoing complications from past stomach surgeries and digestive issues.
Also in 2014, the White House refused to comment on a campaign to deport Justin Bieber from the US.  Some 275,000 people had signed a petition on its website calling for the Canadian singer to be removed from the country. The campaign had been set up in January of this year when the 20-year-old was arrested on suspicion of drink and drug-driving and illegal drag racing.
In 2016, Deftones' eighth studio album, "Gore," debuted at #2 on The Billboard 200 (beat out of the top spot by The Lumineers' "Cleopatra"). It was the band's highest-charting effort since their self-titled third album went to #2 in '03.
In 2017,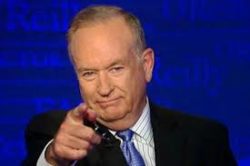 Fox News terminated their biggest prime time star Bill O'Reilly over allegations of sexual harassment.
Also in 2017, Dick Contino, a hip-swiveling accordionist who appeared nearly 50 times on TV's Ed Sullivan Show, died at age 87.
Still in 2017, there was a party at the White House. Ted Nugent and Kid Rock visited President Trump in the Oval Office They were joined by Sarah Palin, the former Alaskan governor and GOP vice presidential nominee. Palin joked that she invited Rock and Nugent because 'Jesus was booked."
In 2018, Bono was awarded the inaugural George W. Bush Medal for Distinguished Leadership. The U2 singer was honored for his work in combating the HIV/AIDS crisis and poverty in Africa.
In 2019,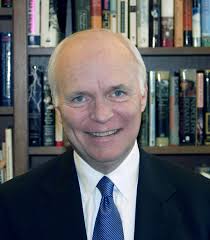 the founder of cable network C-SPAN Brian Lamb, who was stepping aside as head honcho after 40 years, gave interviews in which he explained why the US Supreme Court should be the next institution to go before live TV cameras.
Today's Birthdays:
Tacoma-born actress Elinor Donahue (Father Knows Best, Andy Griffith Show, Dr. Quinn Medicine Woman) is 83.
Keyboardist Alan Price of The Animals is 78.
Singer Eve Graham (New Seekers lead vocalist) is 77.
Actor Tim Curry (Wiseguy, The Wild Thornberrys, Family Affair) is 74.
Singer Mark "Flo" Volman of The Turtles is 73.
Actor Dennis Dun (Midnight Caller) is 68.
Actor Tony Plana (Ugly Betty) is 68.
Former C-FAX & CKDA Victoria newsman/sportscaster Steve Duffy is 67.
Actor Steve Antin (NYPD Blue) is 62.
Actress Patricia Charbonneau (Wiseguy) is 61.
Actress Catherine Lloyd Burns (Malcolm in the Middle, LateLine) is 59.
Actor Tom Wood (Meat Loaf: To Hell & Back, Close to Danger, Black Widow Murders: the Blanche Taylor Moore Story) is 57.
Hip-hop music mogul Suge Knight (Death Row Records) is 55.
Montreal-born actor/producer David La Haye (Lewis & Clark) is 54. 
Country singer Bekka Bramlett of Bekka and Billy is 52.
Actress Kim Hawthorne (Greenleaf, Rake, Whistler) is 52.
Actress Ashley Judd (Missing, Sisters) is 52.
TV personality Jesse James (The Apprentice, Monster Garage) is 51.
Singer Luis Miguel is 50.
Actress Jennifer Esposito (Blue Bloods, Mistresses, NCIS) is 48.
Actress Pandora Colin (Penny Dreadful) is 48.
Actress Jennifer Taylor (Two and a Half Men, Shameless) is 48.
Singer Madeleine Peyroux is 46.
Actor James Franco (The Deuce, Angie Tribeca, 11.23.63, Freaks and Geeks, General Hospital, James Dean) is 42.
Actress Kate Hudson [Party of Five, True Hollywood Story) is 41.
TV personality/producer Nick Groff (Ghost Adventures, Paranormal Lockdown) is 40.
Actress Alexis Thorpe (Days Of Our Lives) is 40.
Vancouver-born actor Hayden Christensen (Higher Ground) is 39. 
Actress Catalina Sandino Moreno (The Bridge) is 39.
Actor Ignacio Serricchio (Bones, The Young & the Restless, The Bay, The Witches of East End) is 38.
Actress Ali Wong (American Housewife, Black Box, Are You There Chelsea?) is 38.
Actress Marta Milans (Killer Women) is 38.
Actress Victoria Yeates (Call the Midwife) is 37.
Actress Steph Song (Blood and Water) is 36.
Drummer Steve Johnson of Alabama Shakes is 35.
Actor Courtland Mead (Recess, NYPD Blue, Lloyd in Space) is 33.
Actress Mia Serafino (Crowded) is 31.
Actor Harry McEntire (Episodes, The Last Kingdom) is 30.
Actress London Freeman (Adventures with Kanga Roddy, Zoey 101) is 24.
Chart Toppers – April 19
1949
Cruising Down the River – The Russ Morgan Orchestra (vocal: The Skyliners)
Red Roses for a Blue Lady – Vaughn Monroe
Forever and Ever – Perry Comoress Victoria Yeates ("Call the Midwife") is 37. Drummer Steve Johnson of Alabama Shakes is 35.
Candy Kisses – George Morgan
1958
He's Got the Whole World (In His Hands) – Laurie London
Book of Love  – The Monotones
Don't You Just Know It – Huey (Piano) Smith & The Clowns
Oh Lonesome Me – Don Gibson
1967
Somethin' Stupid – Nancy Sinatra & Frank Sinatra
This is My Song – Petula Clark
A Little Bit Me, A Little Bit You – The Monkees
Lonely Again – Eddy Arnold
1976
Disco Lady – Johnnie Taylor
Let Your Love Flow – Bellamy Brothers
Right Back Where We Started From – Maxine Nightingale
Drinkin' My Baby (Off My Mind) – Eddie Rabbitt
1985
We are the World – USA for Africa
Crazy for You – Madonna
Nightshift – Commodores
Honor Bound – Earl Thomas Conley
1994
Bump N' Grind – R. Kelly
The Sign – Ace Of Base
Without You/Never Forget You – Mariah Carey
If the Good Die Young – Tracy Lawrence
2003
In Da Club – 50 Cent
When I'm Gone – 3 Doors Down
Rock Your Body – Justin Timberlake
Have You Forgotten? – Darryl Worley