In honour of National Canadian Film Day, here are 10 great films from the last decade available to watch on your computer
posted 
on 
April 17th, 2020
.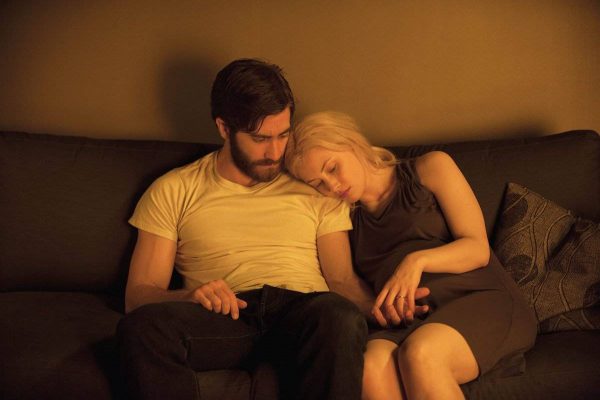 .
By Norman Wilner for The Georgia Straight                                       

National Canadian Film Day used to be all about gathering in movie theatres, auditoria and libraries to watch a movie together. This year, it's about celebrating collectively from the safety of our individual spaces.
From 6 to 10 p.m. on Wednesday (April 22), the NCFD website will host a livestreamed event, #CanFilmDay Live, promising "engaging, interactive activities and conversations with filmmakers and other industry professionals." Confirmed to participate are directors Atom Egoyan, Mina Shum, Philippe Falardeau, Vinay Virmani, Don McKellar, and Patricia Rozema, producer Mary Young Leckie, and actors Colm Feore, Emily Hampshire, and Peter Keleghan.
If you just want to watch a movie, though, here are 10 great Canadian films—all made within the last decade—available to stream for free.
.
Stories We Tell
(Sarah Polley, 2012)
Polley's documentary starts out as an exploration of her tangled family history and expands into a thoroughly fascinating inquiry into the nature of truth and memory. I called it one of the best movies of the last decade; if you still haven't caught up to it, there's no better time to do so.
Streaming at the NFB
Enemy
(Denis Villeneuve, 2013)
NOW's pick for the best Toronto movie of the last decade frames the city as a jaundiced steel-and-glass landscape where an unassuming academic (Jake Gyllenhaal) becomes obsessed with figuring out why an actor in a forgettable movie looks exactly like him. Turn off all the lights, crank the sound and let it overwhelm you.
Streaming at CBC Gem
The F Word
(Michael Dowse, 2013)
Daniel Radcliffe and Zoe Kazan are two very nice people in Toronto trying to be friends despite their unavoidable attraction in this smart, sharp rom-com, which turns a millennial update of When Harry Met Sally … into the single most charming movie ever produced in Canada. Also features Adam Driver at his most charismatic and a Sarah Gadon cameo that's a master class in character detail.
Streaming at CBC Gem
Closet Monster
(Stephen Dunn, 2015)
Dunn's East Coast drama about a teenage makeup artist coming of age while also struggling with his identity may be a little heavy-handed, but it makes up for it with an unerring sense of mood and terrific performances from Connor Jessup, Sofia Banzhaf, Aaron Abrams and Aliocha Schneider.
Streaming at CBC Gem
FIND THE REST OF THE RECOMMENDED FILMS  HERE.