ON THIS DAY in 1905, 
 actor Arthur Lake was born in smalltown Kentucky.  He is forever memorable and beloved for bringing Dagwood Bumstead, the bumbling husband of Blondie, to life in radio, television and film. The radio version ran weekly for 11 years, from 1939-50, debuting on CBS, and later on each of the major networks.  Lake suffered a heart attack and died Jan. 9 1987 at age 81.
In 1922, San Francisco pioneer radio station KPO (later KNBR) went on the air from the 6th floor of Hale Bros. Dep't Store.  It began with a power of 50 watts at 833 khz.

In 1933, backed by the On the Trail portion of the magnificent Grand Canyon Suite, Johnny Roventini, pillbox hat and all, uttered the words "Call for Philip Morris" for the first time on radio. The famous phrase was said in perfect B flat pitch and tone to perfectly match the accompanying music. This "Call for Philip Morris" phrase became one of the most famous in all of advertising.
In 1935, after 15 months on Chicago radio station WENR, writer/producer Wyllis Cooper brought Lights Out to NBC's coast-to-coast audience for what would be acclaimed as the medium's ultimate horror show.  Longtime host/producer/director Arch Oboler did not take over the program until a year later.
In 1943, future Canadian teen idol Bobby Curtola was born in Port Arthur Ont.  In 1962, at age 19, he scored his biggest hit "Fortune Teller', which sold 2.5 million copies.  In 1964 he wrote and performed "Things go better with Coca-Cola" and became a pitchman for the soft drink giant.  Curtola achieved 25 Canadian gold singles and 12 Canadian gold albums, and went on to star in the lounges of several Las Vegas casinos.  He died in Edmonton on June 4, 2016, at age 73.
In 1950, Tony Bennett made his first recording, "Boulevard of Broken Dreams." Bennett had used the song, from the 1934 movie "Moulin Rouge," to audition for Columbia Records. The record began Bennett's 40-plus years with Columbia. His first #1 hit the following year was "Because of You."

In 1953, Benny Goodman returned to Carnegie Hall after 15 years.
In 1956. The Platters were in New York for two days of recordings for their first Mercury LP. Among the ten tracks completed were two of the group's next hit singles, "My Prayer" and  "I'm Sorry."
In 1957, Mercury Records released the future Top Ten single, "Old Cape Cod" by Patti Page.
In 1958, Ricky Nelson recorded "Poor Little Fool." When released two months later it soon became the first #1 on Billboard's newly created Hot 100 chart of pop singles.

In 1960, rock 'n' roll singer Eddie Cochran died of severe head injuries suffered in a single vehicle car crash, while enroute to the London airport following a tour of the UK. The other passengers, rocker Gene Vincent and Cochran's fiancee, Shari Sheeley, were seriously injured. Cochran was only 21, and had just begun to realize his potential. His two biggest hits were 1957's "Sittin' in the Balcony" and 1958's "Summertime Blues."
Also in 1960, the Easter Sunday edition of CBS-TV's Ed Sullivan Show featured Mahalia Jackson singing "Old Rugged Cross" and "Were You There When They Crucified My Lord?"Roberta Sherwood and her sons performed an "Easter Parade" medley. David Seville andThe Chipmunks had an exploding Easter basket, and Canada's Wayne & Shuster's timely skit was about filing income taxes.
In 1961, the 33rd Annual Academy Awards ceremony, hosted by Bob Hope, saw Best Picture honors go to "The Apartment," for which Billy Wilder was named Best Director. Burt Lancaster took the Best Actor honors and Shirley Jones, the Best Supporting Actress, for their performances in "Elmer Gantry." Elizabeth Taylor was voted Best Actress for her role in "Butterfield 8."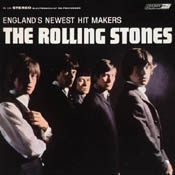 In 1964, the Rolling Stones' self-titled first album was released in Britain. It sold more than 200-thousand copies and topped the British chart for 12 weeks.
Also in 1964, the CBS television network paid $1,800,000 for the rights to the 1964-1965 National Football League (NFL) Championship games.
Still in 1964, the FBI lab announced that the lyrics to "Louie Louie" were "officially unintelligible." The investigation began as a result of a widespread rumour that the Kingsmen's hit song was pornographic.
In 1965, RCA and the LearJet Corporation announced the development of the combination 8 track tape player and car radio that would become available in new cars later that year.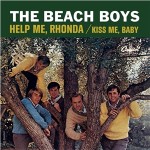 Also in 1965, the Beach Boys' "Help Me Rhonda" was released on the Capitol label. It would become their second #1 pop single after "I Get Around."
Still in 1965, "Shivaree," a syndicated music TV show that ran for 30 weekly half-hour episodes, premiered with host Gene Weed. The first show featured performances by the Supremes, Johnny Tillotson and Brenda Holloway.
In 1966, CBS-TV's Ed Sullivan Show featured Petula Clark singing "Sign of the Times, and The Animals performing "Don't Bring Me Down."  Also appearing were comedians Jimmy Durante and Myron Cohen, opera stars Dorothy Kirsten and Franco Corelli, plus a dance team and a contortionist.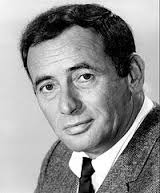 In 1967, comedian Joey Bishop got the opportunity to try to unseat the king of late night, Johnny Carson. The Joey Bishop Show made its debut on ABC-TV this night. Bishop, Regis Philbin (announcer) and Johnny Mann (music) couldn't beat Carson, but held out until September 26, 1969 (the show's last broadcast). 
In 1969, the Winterland Ballroom in San Francisco was the site of the first solo concert by The Band – Bob Dylan's former backing group.
In 1970, the breakup of the most influential rock group in music history was official when Paul McCartney's solo LP, McCartney, was released. Paul played all the instruments himself on this Apple album.
Also in 1970, at the White House, Johnny Cash refused to perform "Okie from Muskogee" at President Nixon's request because it wasn't his song, the country hit was by Merle Haggard. Cash performed "A Boy Named Sue" instead.
In 1971, London Ont.-born saxophonist and singer Carmen Lombardo succumbed to cancer in Miami at age 67. He performed with his older brother Guy Lombardo's Royal Canadians from the band's beginnings in 1923 until 1970. Carmen Lombardo was also a prolific songwriter, providing the Royal Canadians with such hits as "Coquette," "Sweethearts on Parade" and "Boo-Hoo."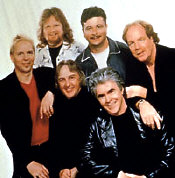 Also in 1971, "Joy to the World," by Three Dog Night, made it to the top of the pop music charts.  The song was #1 for six weeks.
In 1972, "Betcha by Golly, Wow," by The Stylistics from Philadelphia, earned a Gold Record for the group. The Stylistics also scored million sellers with "You are Everything," "I'm Stone in Love with You," "Break Up to Make Up" and "You Make Me Feel Brand New." The smooth R&B group could have won an award for the most creative use of the words, Betcha, by Golly, Wow, too, if anyone had thought about it…
Also in 1972, Elton John released his future Top Ten pop hit "Rocket Man."
In 1973, The Eagles released their second studio LP "Desperado." The concept album was based on the activities of the Dalton gang and the Old West, and was recorded in the UK.
Also in 1973, "The Dark Side Of The Moon" by Pink Floyd was certified as a Gold Record.
In 1974, Today show host & NBC newsman Frank McGee died of bone cancer at age 58.
Also in 1974, Vinnie Taylor of the rock 'n' roll revival group Sha Na Na died of a heroin overdose at age 25.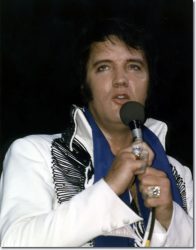 In 1975, Elvis Presley bought a Convair 880 jet formerly owned by Delta Airlines for $250,000, then spent $600,000 refurbishing it to include personal quarters, a meeting area and a dance floor.
In 1977, Led Zeppelin fans stormed Miami's Orange Bowl in a riot over tickets.
In 1979, the No. 1 Billboard Pop Hit was "Knock on Wood" by Amii Stewart. The single was a disco rendition of Eddie Floyd's song.
In 1980, reggae musician Bob Marley (below) played at Zimbabwe's Independence Day ceremonies, later calling it the greatest honour of his life. A little more than a year later, Marley was dead of brain and lung cancer.

In 1982, NBC-TV's Saturday Night Live was hosted by Johnny Cash, who sang "Ring Of Fire", "Folsom Prison Blues", "I Walk The Line" and "Sunday Morning Coming Down".  The musical guest was Elton John, who performed "Empty Garden" and "Ball And Chain".
In 1983, music producer Felix Pappalardi was shot and killed by his wife in New York City. He was 44. Pappalardi's first claim to fame was as a producer for the Youngbloods, Joan Baez and Cream. He later became bass guitarist for the heavy metal group Mountain, which had a 1970 hit with 'Mississippi Queen."
In 1985, many fans of the TV soap opera, Days of Our Lives, lined up in Hollywood, in hopes of getting the hottest tickets in town — for the wedding of Bo and Hope on the popular soap. It was the first soap wedding open to fans.
In 1986, a truck containing equipment belonging to the Canadian rock band Honeymoon Suite was stolen in New Jersey. They had to borrow instruments from the group Heart to play their next gig. When the truck was finally recovered, only Honeymoon Suite's costumes and drum kit remained.
Also in 1986, the Warner Bros. album The Very Best of the Everly Brothers was certified as a Gold Record.
In 1987, Carlton Barrett, drummer for Bob Marley's backup group, the Wailers, was shot and killed outside his home in Kingston, Jamaica. Barrett's widow, her lover and another man were charged with murder, but were convicted only of conspiracy and sentenced to seven years.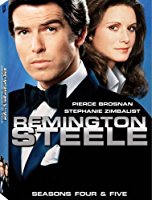 Also in 1987, NBC aired the final episode of "Remington Steele."
Still in 1987, Bruce Hornsby and the Range entertained an estimated 60-thousand people at a free beach concert in Pensacola Beach, Florida. Officials say the crowd was well-behaved, contrary to predictions by residents who wanted to ban the annual Spring Break bash.
In 1989, NBC launched the cable channel CNBC based in Englewood Cliffs, New Jersey. The call letters stand for "Consumer News & Business Channel."
In 1991, lyricist Jack Yellen died in Springville, N.Y. Age 97. He wrote the words for about 130 songs, including "Happy Days Are Here Again," Franklin Delano Roosevelt's 1932 campaign song.
Also in 1991, Nirvana performed "Smells Like Teen Spirit" in public for the first time, during a concert at the OK Hotel in the Pioneer Square area of Seattle.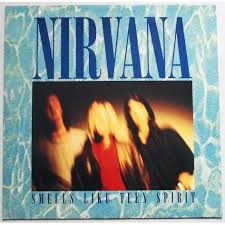 In 1992, rapper Luther Campbell of 2 Live Crew cancelled an appearance at an Omaha, Nebraska record store because of threats allegedly phoned into the Miami office of his record company. Campbell had planned the visit to protest censorship of the group's music. Police said they had no reports of any threats.
Also on this date in 1992, western swing singer and bandleader Hank Penny died in Camarillo, California at 73. Penny's biggest hit was 1950's "Bloodshot Eyes."
In 1994, NBC newsman Peter Hackes, (HACK-us) who also played a dramatic role in the bigscreen movie Broadcast News, suffered a fatal heart attack at age 69.
In 1997, the British rock group Bush and Canadian guitarist Dominic Troiano settled a dispute over the right to use the band's name. Bush had been forced to add an "X" to the end of their name in Canada because Troiano had legal rights to the Bush moniker. Bush was the name of a group that Troiano had led in the early '70s. As part of the settlement, the British band donated 40-thousand dollars to charity.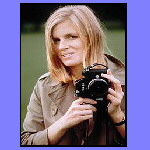 In 1998, Linda McCartney, the wife of former Beatle Paul McCartney, died of breast cancer at age 56 on a family-owned ranch near Tucson, Arizona.  Photographer Linda Eastman had met Paul at the 1967 London launch of the Beatles' "Sergeant Pepper" album. They married two years later. Following the Beatles' breakup, Linda joined her husband's new band, Wings, as a keyboards player and backing vocalist.
Also in 1998, the man who founded CTV's Toronto flagship station CFTO-TV, John Bassett, died at age 82.
Still in 1998, all 13-thousand tickets for the Spice Girls' first New York City appearance were sold in 12 minutes.
In 2000, singer Gloria Gaynor sang her hit "I Will Survive" on this week's  episode of Fox-TV's "Ally McBeal." The writers adopted the song title as the name of the episode.
In 2002, Tammy Wynette's four daughters settled a lawsuit out of court with the country star's doctor.  The daughters had pursued an action claiming that the Pittsburgh doctor had contributed to Wynette's 1998 death.

Also in 2002, it was announced that the final episode of FOX's "Ally McBeal" would air on May 20.
Still in 2002, the Academy of Television Arts & Sciences board voted unanimously to urge networks not to get rid of credits at the end of TV shows.
In 2004, Kurt Cobain's Mark IV-style Mosrite Gospel guitar sold for $100,000 at the Icons of 20th Century Music auction held in Dallas. A piano Elton John and Bernie Taupin used in their song-writing sold for $140,000.
Also in 2004, ABC News reported that AC/DC's "Shoot To Thrill" was among the rock tracks played by U.S. Marines in Fallujah, Iraq, to rattle Iraqi insurgents.
In 2007, Kitty Carlisle, widow of Broadway playwright Moss Hart, Broadway and film actress, singer and arts advocate, died in New York at age 96.  Kitty was a long-time panelist on TV's To Tell the Truth, and was a semi-regular on Password, Match Game, Missing Links, and What's My Line.
In 2008, Danny Federici, longtime keyboard player for Bruce Springsteen, succumbed to cancer at age 58.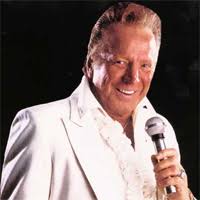 In 2009, 83-year old country music star Ferlin Husky was hospitalized in Springfield, Missouri, with congestive heart failure and pneumonia. He was released that July, but his heart gave out 20 months later.
In 2011, Canadian actor Michael Sarrazin succumbed to cancer in Montreal at age 70. As well as many bigscreen successes in his 45 year career he starred in the 1973 TV movie "Frankenstein: The True Story," and the Toronto-based 1999 series "The City."  His unique pair of soulful eyes added dramatic intensity to any scene he was in.
In 2013, Aerosmith's Steven Tyler and Joe Perry received the ASCAP Founders Award during the 30th annual Pop Music Awards at the Loews Hollywood Hotel. "To be recognized by ASCAP with the Founders Award is a huge achievement," Tyler said in a statement.
In 2016, actress Doris Roberts, best remembered for her portrayal of the cantankerous mother on the CBS-TV hit sitcom Everybody Loves Raymond (1996-2005), died after a massive heart attack at age 90.  During her 64 year career she collected five Emmys .. four for Raymond, and another for her work on NBC-TV's St Elsewhere in 1982.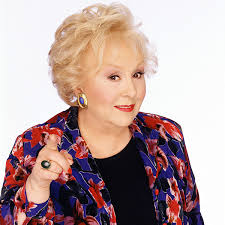 Also in 2016, Paul McCartney was joined by Nirvana's Krist Novoselic for a cover of The Beatles "Helter Skelter" during the Seattle stop of McCartney's North American tour.
In 2017, actor Gary Sinise, who has starred in two CBS prime time TV series this decade, CSI: New York, and Criminal Minds: Beyond Borders, was honored with his own star on the Hollywood Walk of Fame.
In 2018, Barbara Bush, the charismatic wife of the 41st President of the United States, and the mother of number 43, died at age 92.
In 2019,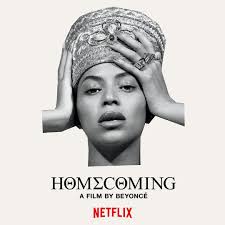 in a surprise move Beyoncé released a new live album from her headlining performance at Coachella 2018, to accompany the just-released Netflix documentary HOMECOMING.
In 2020, longtime BC broadcaster Brian Langston died of ALS.
Today's Birthdays:
UK traditional jazz bandleader Chris Barber is 90.
Actor David Bradley (Game of Thrones) is 78.
Actor Charles Frank (Falcon Crest) is 73.
Composer-musician Jan Hammer is 72.
Actress Olivia Hussey (Lonesome Dove: The Series, Jesus of Nazareth) is 69.
Actress Kristine Sutherland (Buffy The Vampire Slayer) is 65.
Singer-guitarist Pete Shelley of The Buzzcocks is 65.
Victoria radio reporter/C-FAX Tech Talk host Alan Perry is 64.
Actor Vyto Ruginis (NCIS:Los Angeles) is 64.
Miss Hawaii-1978/actress Elizabeth Lindsey (China Beach, The Byrds of Paradise) is 64.
Toronto-born actress Teri Austin (Knots Landing, Cop Rock) is 63.
Rapper Afrika Bambaataa is 63.
Actor Sean Bean (Legends, Game of Thrones, Crusoe) is 61.
Radio/TV host/football commentator/former NFL player Norman 'Boomer' Esiason is 59.
Actor Carlo Rota (Little Mosque on the Prairie, Jane the Virgin, 24, La Femme Nikita) is 59.
Actor Joel Murray (Dharma & Greg, Mad Men) is 57.
Singer Maynard James Keenan of Tool and of Puscifer is 56.
Actress Lela Rochon (The Wayans Bros., The Division) is 56.
Actor William Mapother (Lost) is 55.
Actor Henry Ian Cusick (The 100, Sca Lost) is 53.
Actress Kimberly Elise (Hit the Floor, Close to Home) is 53.
Actress Leslie Bega (The Sopranos, Head of the Class) is 53.
Singer Liz Phair is 53.
Writer/actor Adam McKay (Sat. Night Live) is 52.
Actress Tami Roman (Basketball Wives, Moonlight) is 50.
Rapper-actor Redman (Entourage) is 50.
Actress Jennifer Garner (Alias, Time of Your Life) is 48.
Country musician Craig Anderson (Heartland) is 47.
Singer Victoria Beckham of the Spice Girls is 46.
Actress Monet Mazur (Adopting Terror, Love is a Four Letter Word) is 44.
Actress Lindsay Hartley (Korman) (Days of Our Lives, All My Children, Passions) is 42.
Montreal-born actress Mylène Dinh-Robic (19-2, The Listener) is 41. 
Actor Tate Ellington (Quantico, The Brave) is 41.
Actor Nicholas D'Agosto (Trial & Error, Gotham, Masters of Sex, Heroes) is 40.
Vancouver-born actress Alaina Huffman (SGU Stargate Universe, Painkiller Jane) is 40.
Actor Charlie Hofheimer (24: Legacy, Mad Men) is 39.
Actress Susie Amy (Hollyoaks) is 39.
Actor Luke Mitchell (Agents of S.H.I.E.L.D.) is 35.
Actress Rooney Mara (Made in Hollywood) is 35.
Windsor Ont.-born actress Jacqueline MacInnes Wood (The Bold & the Beautiful) is 33.
Actress Gia Mantegna (Gigantic, The Middle) is 30.
Actor Paulie Litt (Hope & Faith) is 25.
Actress Dee Dee Davis (The Bernie Mac Show) is 24.
Chart Toppers – April 17
1947
The Anniversary Song – Dinah Shore
Heartaches – The Ted Weems Orchestra (whistler: Elmo Tanner)
How are Things in Glocca Morra (parody) – Buddy Clark
So Round, So Firm, So Fully Packed – Merle Travis
1956
Heartbreak Hotel /I Was the One – Elvis Presley
The Poor People of Paris – Les Baxter
Long Tall Sally – Little Richard
Blue Suede Shoes – Carl Perkins
1965
I'm Telling You Now – Freddie & The Dreamers
Game of Love – Wayne Fontana & The Mindbenders
I Know a Place – Petula Clark
King of the Road – Roger Miller
1974
Bennie & The Jets – Elton John
TSOP (The Sound of Philadelphia) – MFSB featuring The Three Degrees
The Lord's Prayer – Sister Janet Mead
A Very Special Love Song – Charlie Rich
1983
Billy Jean – Michael Jackson
Come on Eileen – Dexys Midnight Runners
Mr. Roboto – Styx
Dixieland Delight – Alabama
1992
Save the Best for Last – Vanessa Williams
Tears in Heaven – Eric Clapton
Masterpiece – Atlantic Starr
She is His Only Need – Wynonna
2001
Butterfly – Crazy Town
All for You – Janet Jackson
Angel – Shaggy featuring Rayvon
Who I Am – Jessica Andrews
2010
Rude Boy – Rihanna
Nothin' On You – B.o.B featuring Bruno Mars
Hey, Soul Sister – Train
Highway 20 Ride – Zac Brown Band