Initial projections were 60-90 million subscribers in 5 years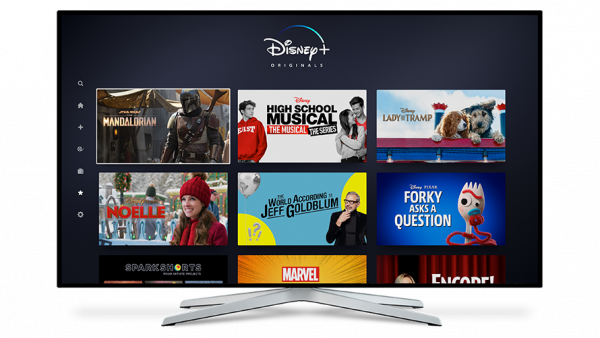 Disney+
Disney's streaming service, Disney+, which debuted in November, has hit an enormous new milestone, already amassing 50 million subscribers in just under five months.
Subscriptions have nearly doubled since February, when the company announced it had attracted 28.6 million subscribers, primarily in the U.S., during Disney+'s first three months on the market.
It's a welcome bit of good news for Disney, which is facing unprecedented shutdowns of its parks and travel businesses amid the global COVID-19 pandemic. The company has also delayed its entire theatrical slate—including titles like Mulan and Black Widow—with the closure of movie theaters around the world.
"We're truly humbled that Disney+ is resonating with millions around the globe, and believe this bodes well for our continued expansion throughout Western Europe and into Japan and all of Latin America later this year," said Kevin Mayer, chairman of Walt Disney Direct-to-Consumer and International, in a statement. "Great storytelling inspires and uplifts, and we are in the fortunate position of being able to deliver a vast array of great entertainment rooted in joy and optimism on Disney+."
The figures represent nearly a third of Netflix's last-reported 161 million global subscribers and far exceed the last reported 30 million subscribers of the Disney-operated streamer Hulu. The figures also mean Disney has nearly met its five-year projected growth figures for Disney+. The media company previously said Disney+ would have between 60 million and 90 million paid subscribers globally in five years.
Read more  HERE.