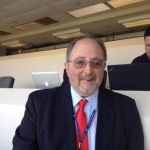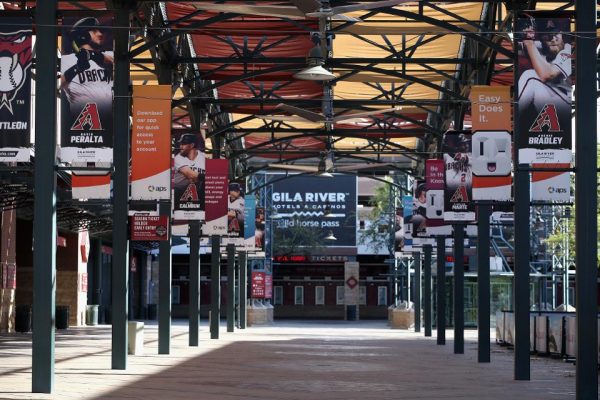 The plan floated this week to play the entire Major League Baseball season in Arizona is too good too be true.
I floated the idea about playing the season in Florida and Arizona spring training sites a few weeks ago after exhibition games were stopped and the regular season delayed because the coronavirus was spreading across the U.S.
MLB Commissioner Rob Manfred told ESPN on the eve of the delayed opening day that baseball would be back.
"Nothing's off the table for us right now," he said. "I think the goal would be to get [in] as many regular-season games as possible and think creatively about how we can accomplish that goal."
Since then, COVID-19 has attacked Florida in a wave that's just beginning with 13,621 cases and 253 deaths as of Monday, the New York Times reported.
In Arizona, there were 2,456 cases and 65 deaths with state health officials saying the crest could still be to come at the end April. But it remains to be seen if warmer weather and temperatures in the 80s can temper the spread of the disease.
It's clear that with hot spots in such Major League cities as New York, Chicago, Los Angeles, San Francisco, Seattle, and Boston, baseball or commerce in general is not going to happen in those places any time soon.
As of Monday, for example, New York had 130,689 cases and 4,758 deaths, meaning the chances of playing in Yankee Stadium and Citi Field this season are remote.
Also traveling teams from city to city with the pandemic still raging just isn't going to happen.
Thus, it came as no surprise Monday that officials from MLB and the MLB Players Association began thinking outside the box, positing Arizona as the place to stage the season if there is going to be one at all.
Major League Baseball released this statement about the discussions Tuesday morning:
"MLB has been actively considering numerous contingency plans that would allow play to commence once the public health situation has improved to the point that it is safe to do so. While we have discussed the idea of staging games at one location as one potential option, we have not settled on that option or developed a detailed plan."
Read more HERE.