The father of Wynton and Branford Marsalis and a prominent performer and educator, he succumbed to complications of the coronavirus.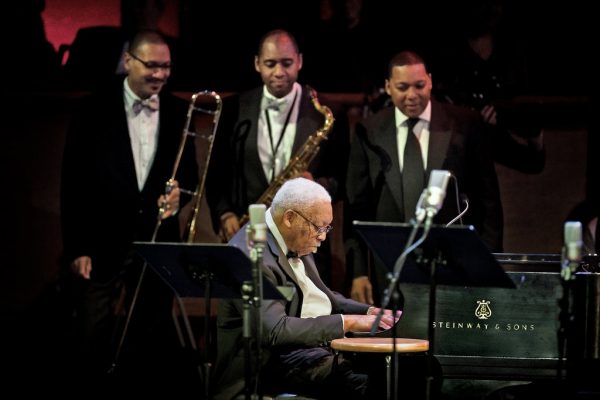 Ellis Marsalis, a pianist and educator who became the guiding force behind a late-20th-century resurgence in jazz while putting four musician sons on a path to prominent careers, died on Wednesday in New Orleans. He was 85.
The cause was complications of Covid-19, the disease caused by the coronavirus, his son Branford said in a statement.
Mr. Marsalis spent decades as a working musician and teacher in New Orleans before his eldest sons, Wynton and Branford, gained national fame in the early 1980s embodying a fresh-faced revival of traditional jazz.
Mr. Marsalis's star rose along with theirs, and he, too, became a household name.
"Ellis Marsalis was a legend," Mayor LaToya Cantrell of New Orleans wrote on Twitter on Wednesday night. "He was the prototype of what we mean when we talk about New Orleans jazz."
That was not always so. Mr. Marsalis's devotion to midcentury bebop and its offshoots had long made him something of an outsider in a city with an abiding loyalty to its early-jazz roots. Still, he secured the respect of fellow musicians thanks to his unshakable talents as a pianist and composer, and his supportive but rigorous manner as an educator.
Read more  HERE.