Will the coronavirus crisis help or hurt the new streaming service?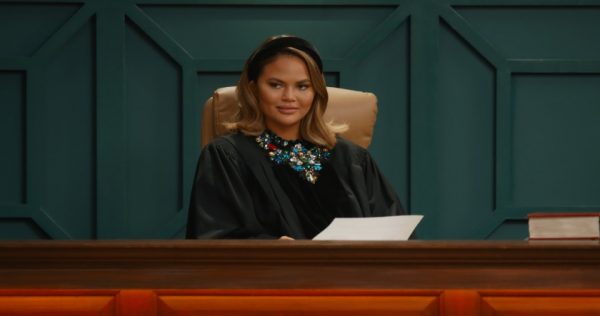 As the coronavirus outbreak spread last month, producers Jonah Bekhor and Jonas Bell Pasht worried their Quibi show, "The Nod with Brittany & Eric," was doomed. The duo had taken over a loft in Manhattan's Flatiron District to film the black culture show, hosted by podcasters Brittany Luse and Eric Eddings, with episodes planned to air daily on the new streaming service.
"We weren't even sure how we could continue to do the show," Bell Pasht said.
To save it, Bell Pasht and Bekhor fashioned sets with multiple cameras in each host's Brooklyn apartment so they could film in isolation. Within a week, they shot a test run to see if it could be ready for Quibi's debut next week. "It took five days of 14-hour FaceTime sessions," Bekhor said. "The rhythm of how we communicated was unlike anything we'd ever done before."
The rush to salvage "The Nod" is just one example of how the coronavirus crisis brought a new layer of uncertainty for Quibi, the subscription streaming service led by DreamWorks Animation co-founder Jeffrey Katzenberg and former Ebay Chief Executive Meg Whitman.
For these two towering figures in the worlds of Silicon Valley and Hollywood, Quibi represents a bold — some would say risky — bet that consumers will be willing to pay for high-end short-form video designed for mobile phones. Since 2018, they've wrangled $1.75 billion from venture capital firms and entertainment and tech giants, including Walt Disney Co. and Alibaba Group, to fund their Hollywood-based business, which has grown to 265 employees, mostly under 40.
Quibi (short for "quick bites") launches Monday with 50 shows and movies mainly targeting young adults, ages 25 to 35. It charges $7.99 a month (C$9.99), or $4.99 a month with ads (C$6.99), after a 90-day free trial. Each episode lasts 10 minutes or less, and some of them have production costs rivaling prestigious TV dramas.
(In Canada, Bell Media is a partner in Quibi, adding a lot of domestic content.)
READ MUCH MORE  HERE  at the L.A.Times website