How Utah's radio stations (and the world's) are adjusting their music during the coronavirus pandemic — and becoming more relevant than ever
"Gotta wash you offa my hands/ Gotta wash you off/ Every single DNA strand/ Gotta wash you offa my hands."
The song is about a bad relationship. In these times of coronavirus quarantines, though, it sounds like something else entirely.
"Almost every song has something to do with earthquakes and coronavirus for me right now," Jaffe told the Deseret News from her home during a recent phone interview. Home is where she's been prepping all her midday shows for 90.9 KRCL lately. Foam egg crate padding hangs on one of Jaffe's walls, where she prerecords her voiceovers.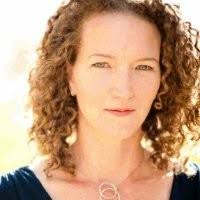 It's a makeshift setup, no doubt. But for now, it's the new normal — not just for Jaffe, but for radio DJs across the country and beyond. At KRCL, for example, only two of its DJs have been working in the station's normal studio, "because there are a lot of knobs and buttons and microphones," Jaffe said, "and cleaning it all after each person's shift is really hard to do, to make sure that everyone's safe."
The precautions are warranted. Oliver Stokes Jr., a radio DJ in New Orleans, died on March 21 after contracting COVID-19.
Like all other industries, radio has seen its protocols upended in recent weeks. A station in Phoenix is playing Christmas music this weekend. Stations across the United Kingdom and Europe simultaneously played Gerry and the Pacemakers' "You'll Never Walk Alone" on March 20. D-Nice, a longtime Los Angeles-based DJ/rapper/producer, made headlines this week for his "Club Quarantine," an increasingly popular recurring DJ set in his apartment that he's been live streaming on Instagram.
What do you do — and what songs do you play — when it feels like the whole world is turned upside down?
Every song a reminder
For most people, this is all brand new territory. But for Brad Wheeler, the director of programming for Salt Lake City's 99.9 KUAA, it's actually kind of familiar. During the swine flu scare of 2009-10, Wheeler said he contracted the disease, likely from working in the studio.
This time around, he's working from home. Same for KUAA's other DJs. When the coronavirus began making headlines in the U.S., Wheeler said KUAA played a bunch of songs that mentioned chills and fever. Van Morrison's "TB Sheets," the Police's "Don't Stand So Close to Me" and Peggy Lee's "Fever" made their way into KUAA's playlists.
"Until the earthquake happened," Wheeler told the Deseret News.
READ THE REST OF THE STORY  HERE.
Radio's unlikely rise
To be a music radio DJ right now is a balancing act. Listeners want to be distracted, but they also want to be acknowledged and understood. America's diagnosed coronavirus cases are growing exponentially, while the majority of us are processing the news in real time from our quarantined homes. In turn, music radio lately has transcended into something different — not just a welcome reprieve from the news, but a necessary one.