Also in 2016, comedian, actor, writer and producer Garry Shandling, who starred in two innovative & successful TV sitcoms "It's Garry Shandling's Show" (1986-90) and "The Larry Sanders Show" (1992-98) suffered a blood clot in the heart and died at age 66.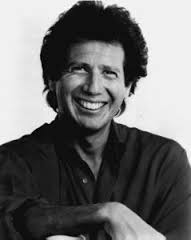 Still in 2016, former host of CBC Radio's 'Q' weekday show Jian Ghomeshi was acquitted of sexual offences alleged by various women, at the first of two trials in Toronto.
 In 2017, longtime Detroit TV anchor Rich Fisher died after a battle with cancer of the esophagus, one week short of his 68th birthday. Over his career he anchored for WWJ, WJBK and WXYZ.
In 2018, Lawrence K. Grossman, who expanded public television programming as the top executive at PBS in the 1970s and '80s, and who later led a resurgence of NBC's news division before ­budget battles with corporate bosses forced his departure, died of Parkinson's disease and oral cancer at age 86.