TV star Lyle Waggoner has died at the age of 84, PEOPLE confirms.
The actor's son, Jason, says he died peacefully Tuesday morning with his wife, Sharon, by his side.
Waggoner was best known for his work on The Carol Burnett Show from 1967 to 1974. He went on to star as Steve Trevor in Wonder Woman during the latter half of the 70s.
"He was funny, kind and multi-talented. But even more than that, a loving friend. I will miss him," Burnett, 86, said in a statement.
Following Wonder Woman, the actor and comedian appeared on various TV shows, including The Love Boat, before retiring to start his own business — a company named "Star Waggons" that leased out trailers to the entertainment industry.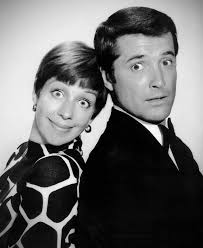 CBS PHOTO ARCHIVE/GETTY
.
"When I was on Wonder Woman, [the producers] gave me a very nice motor home they had rented from some private owner in the Valley," he told Los Angeles magazine in 2013. "I said, 'Well, if I had a motor home, would you rent it from me?'"
Read more HERE.