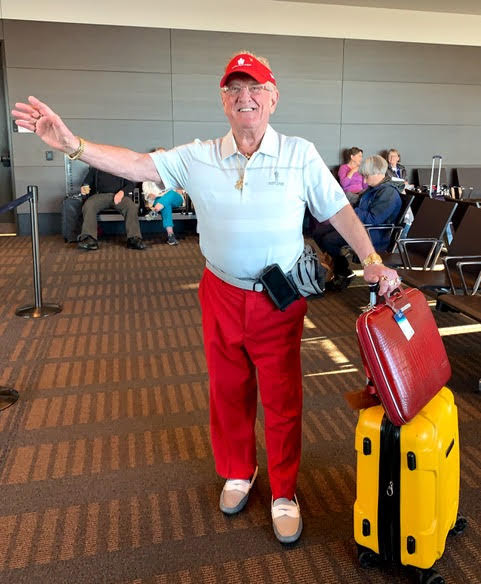 Sparky preparing to board his next flight at SeaTac airport…
by Michael Easton
Public Relations Manager
Dynamic Results
March 14, 2020
It takes no special qualifications for anyone to call themselves an "advertising agency".  A Starbucks Barista can call themselves an advertising agency just as easily as Sparky Taft.  It takes no special education or training.  In fact, most advertising agencies start out as a sales rep in media, such as TV, radio or newspaper.  They get a couple of clients that like them and they decide they want to get "rich" and become an advertising agency.
Most of these start up advertising agencies fail.  First, because they don't know business.  Secondly, and even more important, because they really don't know their client's business – they've just been selling their clients advertising or "spots".
Sparky Taft, who lives north of Seattle in Mukilteo, Washington is a huge exception.  Sparky's background is broadcasting, having been General Manager of eight radio stations and owned his own station.  He has also done television advertising for over 40 years.  He is recognized as one of the leading experts in broadcast advertising on the west coast.  But, Sparky's extensive broadcast advertising background of knowledge, experience and expertise is only part of what makes him one of the most unique, successful and highly respected advertising people in the country.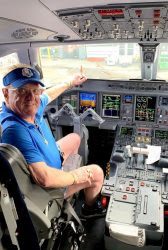 Whereas most people commute to work by vehicle or public transportation, Sparky gets on an airplane most every week and flies to see his clients and media friends all over the country.  He has over 20 clients advertising in 30 markets, on over 60 TV stations, plus several cable TV networks and a few radio stations, coast-to-coast – from New York, New Jersey, Washington D.C. and Philadelphia, to Dallas, multiple markets in California, Phoenix, Tucson, Denver, Portland, Seattle and most major markets in between.  In 2019, Sparky flew just over 150,000 miles with Alaska Airlines and is on pace to do similar impressive airline miles in 2020.  He flies to see clients and media usually once a week, sometimes even twice!
Over and above of what makes Sparky Taft one of the most exceptional advertising people in the country are the phenomenal RESULTS he creates for his clients.  Sparky knows business and he knows media.  He is a strong negotiator to get his clients extremely low advertising rates.  Rather than saying Sparky buys "cheaper", he prefers to say he helps his client's get "more bang for their buck".  Sparky also has many techniques he employs with scheduling TV commercials to create greater impact.  He describes many of his advertising techniques in one of the five books he has published, "Creating Greater Results with your Advertising".  When asked if he is giving away many of his secrets of success in his book, Sparky simply replies, "no, because it is not ME".
One of the many toppers to Sparky's incredible advertising successes are his TV commercials.  He works with one of the highest tech TV production companies in America, creating very high definition TV commercials that are very attention-getting and compelling.  As Sparky explains it, if he can get the TV viewers attention, arouse a curiosity for the product or services he is advertising and provide a "call-to-action", the TV commercials create spectacular RESULTS for his clients.
Check out a few of Sparky's tv commercials on his Youtube channel HERE
Recently, Sparky expanded his TV commercial repertoire into animated commercials for selected clients.  Animation is a technique used by some national advertisers, such as the gecko with Geico Insurance.  Rarely do TV viewers see local animated TV commercials because they normally are very expensive and cost prohibited.  However, Sparky's high volume TV production agreement with his TV production company makes animation very affordable for his clients.
As Sparky explains it, with his TV advertising, he's competing for TV viewers attention.  The average adult is exposed to over 3,500 advertising messages a day – TV, radio, newspaper, magazines, billboards, direct mail, Internet and more.  So, it is very challenging to get prospective customers attention for his clients advertising messages.  The animated TV commercials are very attention-getting and memorable.  The TV viewer may not even remember the name of the business, but they remember the character or image Sparky creates in the TV commercials!
Finally, the most impressive ingredient to setting Sparky Taft apart from the many advertising companies in the country are the RESULTS he creates for clients.  Many of Sparky's clients have been in business for 30 or 40 years.   Most of Sparky's clients have written testimonials saying "there is nothing they have not tried" over the years, but Sparky Taft, with his very creative advertising methods and world-class TV commercials, have produced the best results in each client's history.  Most all of Sparky's clients have doubled, tripled or even quadrupled their sales and profits with Sparky's leadership and guidance.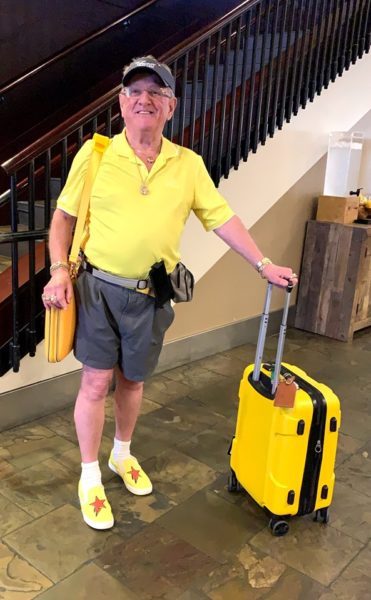 .
.