STINGRAY NEWS RELEASE from Meghan Power
FOR IMMEDIATE RELEASE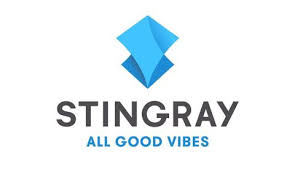 Toronto, March 6, 2020 – We salute the women of country today and always! On Sunday, March 8, Stingray country radio stations across Canada will proudly join in the International Women's Day celebrations by spinning only songs by female artists or female led groups.
This salute to the ladies will be heard in Penticton/Kelowna (New Country 100.7), Kamloops (New Country 103.1), Camrose (New Country 98.1), Moncton (New Country 96.9), Sydney (New Country 103.5), Fredericton (New Country 92.3), Red Deer (Real Country 95.5), Stettler (Real Country 93.3), Brooks (Real Country 105.7), Blairmore (Real Country 94.9), High Prairie (Real Country 93.5), St. Paul (Real Country 97.7), Westlock (Real Country 97.9), Lloydminster (Real Country 95.9), Edson (Real Country 94.1), Drumheller (Real Country 910), Carbonear (KIXX 103.9), Clarenville (KIXX 97.1), St. John's (KIXX 930).
The topic of female airplay in country radio is a current and on going discussion. While Stingray country stations do proudly support and play the women of country on a daily basis, we felt International Women's Day was a great opportunity to shine a light on how many amazing female artists there are in the format. By playing and celebrating them all day long, we hope to contribute to the collective efforts for more gender parity on country radio.
International Women's Day will be celebrated on Sunday, March 8, 2020 from 6:00am to midnight by playing songs only by female artists or female led groups on 19 Stingray Radio properties across Canada.