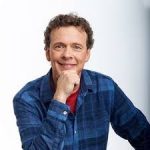 On the day the latest Numeris PPM ratings were released, Graham Hatch is out of his afternoon drive assignment at Vancouver's CHLG-FM 104.3 The Breeze.   On his Facebook page Hatch tersely announced  he has "left" the Stingray station he has been with for nearly six years.
Hatch has been a part of the BC radio scene for decades, as is evident from the following track of his on-air career as detailed at the Vancouver Broadcasters website: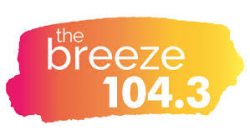 Broadcast journalism graduate Fanshawe College and part time CFPL London ON 1982; news reader/reporter CKDA Victoria 1982-83; news CKLG Vancouver 1983-87; co-host LG Morning Zoo CKLG 1987-92; afternoon co-host and musician/lyric writer Rock 101 Twisted Tunes CFMI-FM Vancouver 1992-2011; p.m. drive CHHR-FM Vancouver 2011-12; freelance broadcaster, voice actor and communication specialist 2011-current; Hatching Ideas Creative Solutions Inc./morning news/co-host CHHR-FM 2012-14; p.m. drive host CHLG-FM Vancouver 2014-current.