VANCOUVER'S 980 CKNW ANNOUNCES
NEW MORNING SHOW WITH HOST SIMI SARA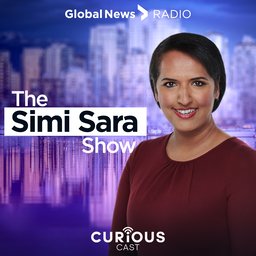 (Announcements to come on new talk shows 9-noon and 12-3.)
For Immediate Release
VANCOUVER, March 4, 2020 – Global News Radio 980 CKNW is thrilled to announce its new morning show, Mornings with Simi, hosted by longtime radio personality Simi Sara, officially debuting Monday, March 30.
Mornings with Simi will feature contributor Niki Reitmayer, award-winning Global News Radio anchor Gord Macdonald, Global BC's Chief Meteorologist Mark Madryga, and commentaries from Bruce Allen, Charles Adler, Vaughn Palmer and Global BC Sports Director Squire Barnes. The show is produced by Victor Young and Greg Schott.
 "I feel so honoured and privileged to be able to follow in the footsteps of three radio legends: Jon McComb, Philip Till and, of course, Bryan 'Frosty' Forst," said Simi Sara. "980 CKNW has always been part of my life growing up in Metro Vancouver and I am thrilled to be able to continue its amazing morning show tradition."
"Simi is a trusted and beloved voice in the city – knowledgeable and connected to the community, she is a natural fit for the morning show role and will continue to engage CKNW's listeners in compelling conversations about important local issues in her new time slot," said Larry Gifford, National Director of Talk Radio, Corus Entertainment.
Simi Sara grew up in Surrey, B.C. and spent the first 15 years of her career in television. She has been with 980 CKNW since 2010 as the host of The Simi Sara Show weekdays from 10 a.m. to 2 p.m. PT. She is the recipient of two national and three regional RTDNA awards for her editorial and commentary work. Sara has also won both the BCAB Broadcaster of Tomorrow and BCAB Performer of the Year awards. Additionally, she is the only radio personality to win the Jack Webster City Mike award for commentary.
Mornings with Simi will air weekdays from 5:30 a.m. – 9 a.m. PT. Complementary programming announcements for the station will be announced in the coming weeks.