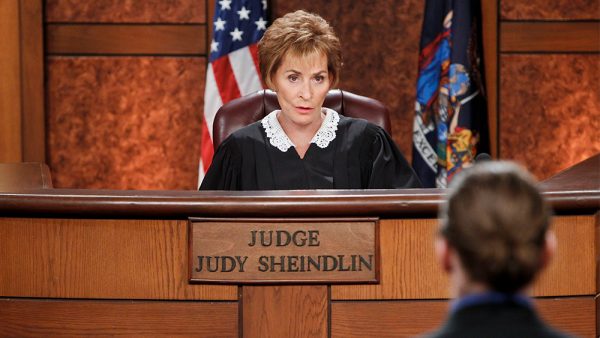 Case closed: Judge Judy Sheindlin is ending her blockbuster first-run syndicated series "Judge Judy" after 25 seasons, Variety has confirmed. Sheindlin is set to make the announcement on "Ellen" this Monday.

The final full season of "Judge Judy" is yet to air, which means it will remain in originals through the 2020-2021 TV season. After that, CBS Television Distribution will continue to offer "Judge Judy" repeats to stations, while Sheindlin told "Ellen" host Ellen DeGeneres that she plans to launch a new show, "Judy Justice."

Sheindlin wouldn't reveal details about "Judy Justice," including where might end up, if it is another syndicated strip show, or even if the format will be the same as "Judge Judy." But as one of the highest-paid stars on television, clocking $47 million a year for "Judge Judy," the end of the show represents a major cost savings for ViacomCBS. But it's also perhaps the most seismic shift to happen in the syndication business since Oprah Winfrey announced her departure.

"I've had a 25-year-long marriage with CBS, and it's been successful," Sheindlin told DeGeneres. "Next year will be our 25th season, silver anniversary, and CBS, I think, sort of felt, they wanted to optimally utilize the repeats of my program, because now they have 25 years of reruns. So what they decided to do was to sell a couple of years' worth of reruns."

But, Sheindlin added, "I'm not tired. So 'Judy Justice' will be coming out a year later… 'Judge Judy' you'll be able to see next year, full year, all new shows. The following couple of years, you should be able to catch all the reruns that are currently carrying Judy, and 'Judy Justice' will be going elsewhere. Isn't that fun?"
READ MORE  HERE.