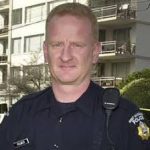 A 15-year veteran of news broadcasting at Vancouver's CKWX AM 1130 (1987-2002) who left to become a police officer, is stepping down from active duty.   Jeff Palmer took to Facebook to announce his retirement from the West Vancouver Police Department on the advice of his doctor, related to his personal heart history.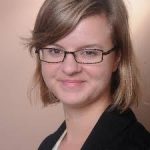 Laura Baziuk has left Black Press where she was Digital Editor, and is resuming her broadcast career as Managing Editor of Digital for Global BC.   With a Bachelor of Journalism from Carleton University in Ottawa Laura started in print news before becoming a reporter/anchor at CKNW 980 from 2011 to 2016.
A onetime morning host at Victoria's KISS FM Tyler Barr has won the afternoon music slot at Montreal's Virgin Radio.  Tyler lost the job at CHTT 103.1 Victoria last summer when the station reverted to its JACK FM branding.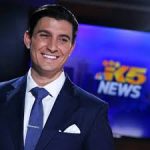 Meteorologist Jordan Steele is leaving KING 5 news after three years to join a fledgling short-form video platform called Quibi, which will launch in April.   The Weather Channel is producing a 3-to-5 minute daily forecast feature hosted by Steele.  While with KING 5 he acted as a host of Take 5, a 4 pm show that has just been cancelled.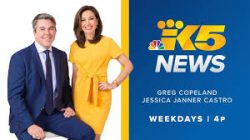 In place of Take 5, KING is inaugurating a 4 pm newscast, which Jennifer Janner Castro told her Facebook followers she will co-anchor with veteran anchor/reporterGreg Copeland beginning March 2nd.
As Ellen Tailor opted to leave Seattle's Q 13 after two years, and after 13 years in broadcasting, she decided her audience deserved an explanation, and she posted the video HERE on YouTube.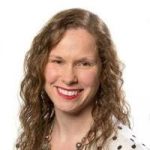 After four years with the Edmonton Journal newspaper Janet French has joined CBC Edmonton as a provincial affairs reporter. Prior to coming to Alberta she spent 11 years as a reporter and digital editor with The StarPhoenix in Saskatoon.