ON THIS DAY in 1878,
noted inventor Thomas Alva Edison patented a music player at his laboratory in Menlo Park, New Jersey. The music device is the one we know as the phonograph. Edison paid his assistant $18 to make the device from a sketch Edison had drawn. Originally, he had set out to invent a telegraph repeater, but came up with the phonograph or, as he called it, "the speaking machine."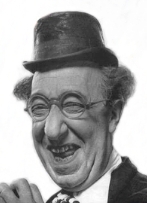 On this day in 1922, comedian Ed Wynn became the first big-name vaudevillian to sign on as a radio headliner.  Previously, top talent had not considered radio a respectable medium.
On this day in 1927, Toronto radio station CFRB was born at 8:45 pm. following several weeks of testing as experimental station 9RB.  The official opening broadcast featured a symphony orchestra directed by Jack Arthur.  It was the world's first station to run on normal electricity and not batteries, thanks to vacuum tubes developed by its owner, Ted Rogers Sr. 
On this day in 1935, the iconic longtime voice of the Seattle Mariners Dave Niehaus was born in Princeton Indiana. For 34 years, from the start of the franchise, he led the M's play-by-play coverage on radio & TV. He suffered a massive heart attack and died Nov. 10, 2010 at age 75. "My oh my!!"
On this day in 1938, the 34-year old "King of Country Music" Roy Acuff became a member of the Grand ole Opry.
On this day in 1952, 17-year old Gene Vincent, a few years away from becoming a pioneer rockabilly performer, signed up to serve in the U.S. Navy during the Korean war.
Also this day in 1952, radio pioneer and country singer Tex Ritter recorded the title song to the movie "High Noon," which would soon become a Top Five pop single for Frankie Laine. "Do not forsake me oh my darling!"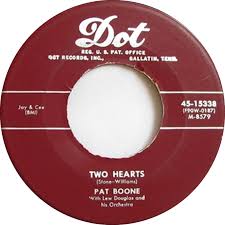 On this day in 1955, Dot Records launched Two Hearts, Two Kisses, One Love, which soon became the first hit single by Pat Boone.
On this day in 1956, Elvis Presley performed three shows at Fort Homer Hesterly Armory in Florida. A full scale riot broke out after an evening show when Elvis announced to the 14,000 strong crowd, "Girls, I'll see you backstage." Fans chased Elvis into the dressing room, tearing off his clothes and shoes.
Also this day in 1956, The Platters recorded "(You've Got) The Magic Touch" which became their third straight Top 10 hit after signing with the Mercury label.
On this day in 1958, singer/songwriter Carl Perkins left Sam Phillips' Sun Records for the Columbia label.
Also in 1958, Motown released the first single by The Miracles, "Got a Job" b/w "My Mama Done Told Me."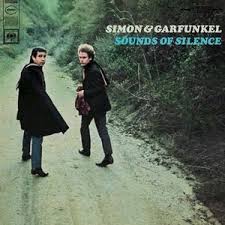 On this day in 1964, folksingers Simon & Garfunkel completed the original acoustic recording of "Sounds of Silence," the song that helped propel them to international popularity.
On this day in 1965, Rod Stewart and his group The Soul Agents played their first major gig at a club in the London borough of Harrow.
Also in 1965, working at Abbey Road studios in London, The Beatles recorded a new John Lennon song 'You're Going To Lose That Girl' in two takes. The track was released on the Help! album.
On this day in 1966, Lou Christie went to No.1 on the Billboard singles chart with 'Lighnin' Strikes.'
On this day in 1967, CBS-TV's Ed Sullivan Show was headlined by The Four Tops with a medley, "Reach Out, I'll Be There," "I Can't Help Myself (Sugar Pie, Honey Bunch)" and "Bernadette." Pat Boone and Pearl Bailey also sang, while Morey Amsterdam and Joe E. Lewis supplied the laughs.
On this day in 1968, 'Mr. Rogers Neighborhood' starring a sweater-clad slow-speaking Fred Rogers, a gentle half-hour educational show for children produced in Pittsburgh, began its 33 year national run on US public television stations.
On this day in 1969, character actress Madge Blake, who had significant roles on TV's Batman, The Real McCoys, The Joey Bishop Show, and  Leave It to Beaver, suffered a fatal heart attack at age 69.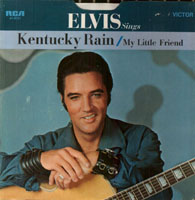 Also this day in 1969, Elvis Presley recorded the Eddie Rabbit composition "Kentucky Rain."  RCA Victor would not release it until early the following year.
On this day in 1970, the singing duo of Tommy Boyce and Bobby Hart guest starred on ABC-TV's "Bewitched" and sang "I'll Blow You a Kiss In The Wind."
Also in 1970, the Glen Campbell LP "Try a Little Tenderness" was certified as a Gold Record for the Capitol label.
On this day in 1971, Paul McCartney released "Another Day" in the U.K.
On this day in 1972, A Horse With No Name, by America, entered the U.S. charts on its way to number one. The group, formed by three sons of American servicemen stationed in Great Britain, was discovered by Jeff Dexter, a deejay for a British underground radio station.
Also in 1972, Harry Nilsson started a four week run at No.1 on the US singles chart with his version of the Badfinger song 'Without You.'
Still in 1972, on CBS-TV's All in the Family,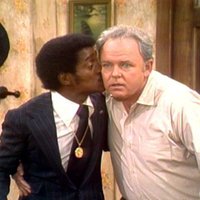 Sammy Davis Jr. gave the bigotted star character on the show 'Archie Bunker' a memorable mirth-making kiss.
On this day in 1974, Dick Clark staged the first "American Music Awards" on ABC TV, after the network lost the contract to broadcast the Grammy Awards. The show became a big annual favorite with fans.
Also in 1974, KISS made their colorful TV debut on "Don Kirshner's Rock Concert" performing "I Want You," "Hard Luck Woman," and "Love 'Em and Leave 'Em."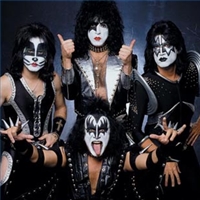 On this day in 1975, the live-music LP "An Evening with John Denver," recorded at the Universal Amphitheatre in Los Angeles, was certified as a Gold Record, having sold more than 500,000 copies.
On this day in 1976, frontman Rich Stevens of Tower of Power was arrested and charged with the murder of three drug dealers the night before in San Jose, California.  Stevens is still serving his life sentence.
Also in 1976, Natalie Cole won a Grammy for "Sophisticated Lady," as the Best R&B Female Vocal Performance. Barry Manilow took home a Grammy for "I Write the Songs," the Song of the Year.
On this day in 1977, Manfred Mann's Earth Band scored a No.1 single in the US with their version of the Bruce Springsteen song 'Blinded By The Light.'
Also this day in 1977, Fleetwood Mac released their 11th studio album, "Rumours."
Still in 1977, at the Grammys, Linda Ronstadt won Best Pop Vocal Performance, Female, for her album "Hasten Down The Wind."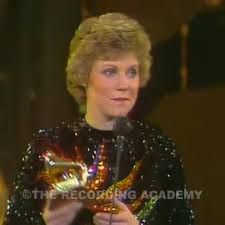 On this day in 1979, Anne Murray won the Grammy Award for top female vocalist. Fellow Canadian pianist Oscar Peterson won for top jazz instrumental soloist.
On this day in 1980, Bon Scott, lead singer of heavy metal band AC/DC, was found lifeless in a parked car in London. He was pronounced dead at age 33, after choking on his own vomit during a bout of heavy drinking.
On this day in 1981, George Harrison was ordered to pay ABKCO Music the sum of $587,000 for 'subconscious plagiarism.'  The court found his song, "My Sweet Lord" was strikingly similar to the Chiffons early 1960s hit, "He's So Fine."
Also on this day in 1981, Dolly Parton's only #1 pop single "9 to 5" was certified to be a Gold Record.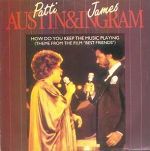 On this day in 1983, Patti Austin and James Ingram started a two week run at No.1 on the US singles chart with 'Baby Come To Me.'
On this day in 1985, CBS Records released Mick Jagger's first solo album "She's The Boss."
On this day in 1986, a controversial anti-smoking TV ad aired for the first time. It featured actor Yul Brynner                                                                                                     
 in a public service announcement taped shortly before his death 4 months earlier due to lung cancer.
On this day in 1994, John Michael Montgomery went to No.1 on the Billboard album chart with 'Kickin' It Up'.
On this day in 1995, Ladysmith (BC) native & Baywatch star Pamela Anderson married Motley Crue drummer Tommy Lee on a beach in Cancun. The bride wore a white bikini.
On this day in 1997 a New York judge dismissed a $7 million lawsuit filed against Motley Crue over the hearing loss of a fan that he said had been suffered at one of their concerts.
On this day in 1998, Grandpa Jones, a country music favorite and regular on the comedy TV show "Hee-Haw," died of complications from a series of strokes at age 84. Born Louis Marshall Jones, he was known for his banjo playing, singing, and comedy.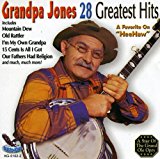 On this day in 1999, the star of ABC-TV's hit series NYPD Blue, Dennis Franz helped to unveil his new star on the Hollywood Walk of Fame.
On this day in 2003 in West Warwick, Rhode Island, 99 people were killed when fire destroyed the nightclub The Station. The fire started with sparks from a pyrotechnic display being used by the band Great White. Ty Longley, guitarist for Great White, was one of the victims in the blaze.
On this day in 2004, the estate of Johnny Cash threw cold water on an attempt by a Florida-based advertiser to use his hit song 'Ring of Fire' to promote hemorrhoid-relief products.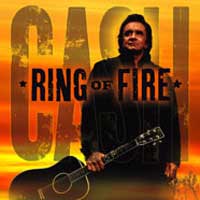 The idea had been laughingly-approved by Merle Kilgore, who co-wrote the song with Cash's wife, June Carter Cash.  Rosanne Cash told a Nashville reporter "the family would never allow the song to be demeaned like that."
Also in 2004 at 1:07 p.m., Calgary radio station Q-107 was born, in a format change for CKIK-FM from Hot Adult Contemporary to Classic Hits.
On this day in 2005, John Fogerty teams up with Keith Urban on cable channel CMT's (Country Music Television) show, Crossroads.  Seema Urban is a long time Fogerty admirer, going back to his Creedence days.
On this day in 2007, Bon Jovi performed prior to the Daytona 500 stock car race at the legendary Daytona International Speedway. The band's show was part of the Sprint Tribute to America, which honors men and women in the US Armed Forces.

On this day in 2007, actress Janet Blair died of pneumonia at age 85.  She had co-starred with Sid Caesar in the 1956/57 version of NBC TV's Caesar's Hour, and headed her own summer replacement show for Dinah Shore.
On this day in 2008, two releases by Oasis were voted the best British albums ever recorded in a poll of 11,000 people. Their 1994 album Definitely Maybe came out on top, while their 1995 follow-up (What's the Story) Morning Glory was second, in the vote for Q magazine and HMV.  The Beatles had 5 albums in the Top 50.
On this day in 2009, bassist Kelly Groucutt of the Electric Light Orchestra died in England at age 63, after suffering a heart attack the previous day. Groucutt played with ELO from '74 to '83.

On this day in 2010, some Latino music royalty including Carlos Santana, Jose Feliciano, David Archuleta, and Jon Secada joined Gloria and Emilio Estefan in Miami to record a Spanish version of "We Are The World" to benefit earthquake relief in Haiti.
Still this day in 2010, the Grammy Awards Charity Auction concluded on eBay.  AC/DC's signed Gibson SG Standard guitar


and autographed items from Robert Plant, Foo Fighters, Slash and 311 were auctioned off with proceeds going to MusiCares and the Grammy Foundation.
On this day in 2013, actor Lou Myers, who played the feisty Mr. Vernon Gaines on the NBC sitcom "A Different World," died of heart failure at age 77.
Also in 2013, U2, Paul McCartney and Coldplay appeared on the UK benefit album, "War Child 20: The Best Of," a compilation celebrating 20 years of helping children in war zones.
On this day in 2014, just weeks after being released from prison,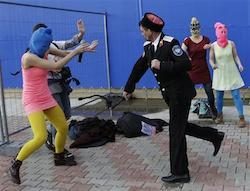 Pussy Riot band members were detained by Russian police after a protest near the Winter Olympics in Sochi. Cossack militia armed with horsewhips struck the women who were also roughly handled. Photos of their wounds, taken at a hospital, went viral.
On this day in 2016, Charlie Tuna (born Arthur W. Ferguson), the popular deejay and TV announcer whose voice was familiar to generations of L.A. listeners and viewers. died in his sleep at age 71.
Also in 2016, author Harper Lee, whose "To Kill a Mockingbird," about racial injustice in a small Alabama town, sold more than 40 million copies and became one of the most beloved and most taught works of fiction ever written by an American, and spawned an award-winning black-and-white movie that played for decades on TV, died at age 89.
On this day in 2017, legendary jazz guitarist Larry Coryell died of heart failure at age 73.  Known as the "Godfather of Fusion" he released some 60 solo albums during his lifetime.
Today's Birthdays:
UK actress Gwen Taylor (Coronation Street, Heartbeat) is 81.
Retired actress Carlin Glynn (Mr. President, A Woman Named Jackie) is 80.
Singer Smokey Robinson is 80.
Singer Lou Christie is 77.
Actor Michael Nader (Dynasty, All My Children) is 75.
Actor Bruce Fairbairn (The Rookies, Knots Landing, LA Law) is 73.
Guitarist Tony Iommi of Black Sabbath is 72.
Actor Stephen Nichols (Days of Our Lives, The Young and the Restless, General Hospital, Santa Barbara) is 69.
Comedian/actor Bill Kirchenbauer (Growing Pains, Just the Ten of Us, Fernwood Tonight) is 67.
Actor Jeff Daniels (The Newsroom) is 65.
Actress Kathleen Beller (Dynasty) is 64.
Singer-guitarist Dave Wakeling (General Public, English Beat) is 64.
Talk show hostess Lorianne Crook (Crook & Chase) is 63.
Actor Leslie David Baker (The Office) is 62.
Actor Martin Hewitt (General Hospital, The Family Tree) is 62.
Actress Jessica Tuck (True Blood, Judging Amy, One Life to Live) is 57.
Soul singer Seal is 57.
Drummer Jon Fishman of Phish is 55.
Actress Justine Bateman (Family Ties, Men in Trees) is 54.
Actor Benicio Del Toro (Independence Day 2001, Drug Wars: The Camarena Story) is 53.
Reality television personality Cynthia Bailey (The Real Housewives of Atlanta) is 52.
Actress Bellamy Young (Scandal) is 50.
Actress Lisa Faulkner (Murdoch Mysteries) is 48.
Actor Eric Lange (Narcos, The Bridge, Victorious) is 47.
Vancouver-born drummer Daniel Adair of 3 Doors Down & Nickelback is 45.
Actor Andrew Buchan (Broadchurch, The Honourable Woman) is 41.
Singer-actress Haylie Duff (7th Heaven) is 35.
Actor Tatanka Means (The Son, The Night Shift, Banshee) is 35.
Actress Arielle Kebbel (The Vampire Diaries, 90210, Gilmore Girls) is 35.
TV personality Drea Dominique (Bad Girls Club) is 35.
Actress Ophelia Lovibond (Elementary, Titanic:Blood and Steel) is 34.
Toronto-born Playmate of the Year-2008/TV personality Jayde Nicole (The Hills, Holly's World) is 34.
Actor Bjorn Gustafsson (People of Earth) is 34.
Actor Sam Reid (The Astronaut Wives Club) is 33.
Guitarist Seth Morrison of Skillet is 32.
Actor Griffin Newman (Cop Show, Vinyl, Thanksgiving) is 31.
Actor Luke Pasqualino (The Borgias) is 31.
Actress Aree Davis (Everybody Hates Chris) is 29.
Actress Paulina Gaitán (Narcos) is 28.
Actress Kaili Thorne (Children of the Machine) is 28.
Actress Zoe Robins (Power Rangers Ninja Steel) is 27.
Singer/songwriter/actress Victoria Justice (Victorious, Zoey 101) is 27.
Actor Jackson Pace (Homeland) is 21.
Vancouver-born actor Quinn Lord (The Man in the High Castle, 3-2-1 Penguins!, Miracle in Manhattan) is 21.
Actor David Mazouz (Gotham, Touch) is 19.
Actress Millie Bobby Brown (Stranger Things, Intruders) is 16.
Chart Toppers – Feb. 19
1944 
Besame Mucho – The Jimmy Dorsey Orchestra (vocal: Bob Eberly & Kitty Kallen)
My Heart Tells Me – The Glen Gray Orchestra (vocal: Eugenie Baird)
Shoo, Shoo, Baby – The Andrews Sisters
Pistol Packin' Mama – Al Dexter
1953
Don't Let the Stars Get in Your Eyes – Perry Como
Till I Waltz Again with You – Teresa Brewer
Keep It a Secret – Jo Stafford
I Let the Stars Get in My Eyes – Goldie Hill
1962
Duke of Earl – Gene Chandler
Norman – Sue Thompson
The Wanderer – Dion
Walk on By – Leroy Van Dyke
1971
One Bad Apple – The Osmonds
Rose Garden – Lynn Anderson
I Hear You Knocking – Dave Edmunds
Help Me Make It Through the Night – Sammi Smith
1980
Do that to Me One More Time – The Captain & Tennille
Crazy Little Thing Called Love – Queen
Cruisin' – Smokey Robinson
Love Me Over Again – Don Williams
1989
Straight Up – Paula Abdul
Wild Thing – Tone Loc
Born to Be My Baby – Bon Jovi
Big Wheels in the Moonlight – Dan Seals
1998
My Heart Will Go On – Celine Dion
Truly Madly Deeply – Savage Garden
3 AM – Matchbox 20
Just to See You Smile – Tim McGraw
2007
Say It Right – Nelly Furtado
What Goes Around… Comes Around – Justin Timberlake
It's Not Over – Daughtry
Watching You – Rodney Atkins