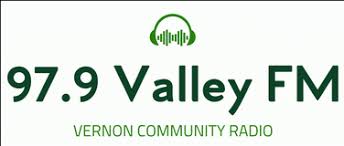 Dear Friend of Community Radio
I write to seek your support for the Vernon Community Radio Society in its bid to obtain a license for a new not-for-profit FM broadcasting station. Our project has been in the works since September of 2018. It has been a lengthy and slow process but we are now approaching the final hurdle.  As you may know, about a year ago, the Canadian Radio-television and Telecommunications Commission (CRTC) issued a Call for Comments on the capacity of the Vernon market to support an additional radio service. In the CRTC 
Broadcasting Decision 2019-418,
 the Commission found that while there was insufficient capacity for a new commercial radio station, a not-for-profit community station could be viable.
The CRTC has now issued a 
Notice of Consultation (CRTC 2020-54)
 on the Vernon Community Radio Society's (VCRS) application and has advised that, subject to interventions, the CRTC would not require VCRS to appear at the hearing, which is slated for 
April 15
, 2020.  We are seeking your support by submitting a supporting intervention. Simply reply to this email (
mail to
:
[email protected]
)  and indicate your support and grant us consent to submit your comments to the CRTC on your behalf. Happily, the Commission has amended their rules of procedure to allow applicants to submit batched interventions as a convenience to interested parties.
Alternatively, you are more than welcome to submit comments to the CRTC directly.  
Click here
 for more information.
The deadline for submissions is 
Tuesday, March 11
, 2020.
If you would like to receive more information or to discuss any aspect of the VCRS application, please drop me an email.
Thank you for your support and continued interest in establishing 97.9 Valley FM as greater Vernon's newest radio service!
Gord Leighton
President
Vernon Community Radio Society
4-7760 Okanagan Landing Road, Vernon BC, V1H 1Z4
Cell 250-306-1087