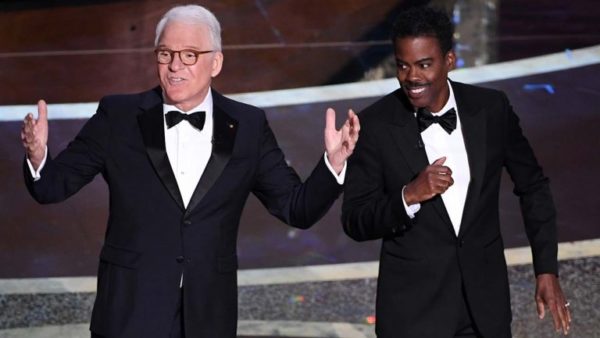 ABC's Oscar telecast reached all-time lows in the ratings, falling sharply from last year.

The three-hour-plus kudocast averaged about 23.6 million viewers and a 5.3 rating among adults 18-49, well below the 29.56 million and 7.7 for 2019's awards ceremony — which aired two weeks later in the year. The Oscars were down 20 percent year-over-year in viewers and 31 percent in the key ad-sales demo of adults 18-49.

Last year's Oscars stopped a four-year ratings slide, growing the audience for the first time since 2014.

Sunday's awards show also falls well short of previous ratings lows for the Oscars, set in 2018. That year the telecast averaged 26.54 million viewers and a 6.8 rating in the demo; Sunday was down 11 percent in viewers and 22 percent in adults 18-49 from prior lows.

The Oscars join the Emmy Awards in suffering steep ratings declines. The September 2019 Emmy broadcast on Fox fell by 32 percent in viewers and 29 percent in adults 18-49 from the previous year. By comparison, the declines for January's Golden Globes (off by 4 percent in viewers and 10 percent in the 18-49 demo) and Grammy Awards (down 6 percent in viewers, 4 percent in the demo) were fairly slight.

Read more  HERE.