ON THIS DAY in 1885,
the CPR telegraph reached Vancouver from the east, was now operating from coast to coast.
On this day in 1913, future game show tycoon Mark Goodson was born in Sacramento. The long list of Goodson-Todman productions includes Beat the Clock, Family Feud, Match Game, Password, The Price is Right, To Tell the Truth, I've Got A Secret and What's My Line?. The shows endured through the decades, many over multiple runs, because of Goodson's sharp eye for production and presentation. He died Dec. 18 1992 from pancreatic cancer at age 77.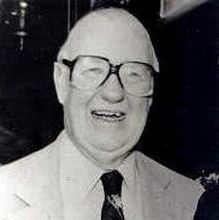 On this day in 1916, longtime Chicago baseball announcer Jack Brickhouse was born in Peoria Illinois.  He was the TV voice of the Cubs from the 1940's into the '80's.  Early on he did TV play by play for the White Sox as well, and did radio for the NFL's Chicago Bears.  He died Aug 6, 1998 after suffering a heart attack while undergoing surgery.  Brickhouse was 82.
On this day in 1930, Ben Bernie & his Orchestra began a weekly remote broadcast from the lovely Roosevelt Hotel in New York City.
On this day in 1936, Benny Goodman and his Orchestra recorded one of the all-time big band greats, "Stompin' at the Savoy", on RCA Victor Records.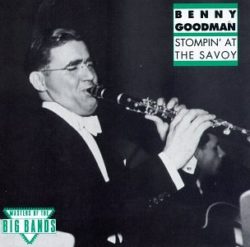 On this day in 1942, "Abie's Irish Rose" was first heard on NBC radio, replacing "Knickerbocker Playhouse". The program was a takeoff on the smash Broadway play that ran for nearly 2,000 performances. Among the cast members were a young Clayton 'Bud' Collyer and Mercedes McCambridge.
On this day in 1947, Vancouver's CKWX AM 980 radio opened its new 5,000 watt transmitter on Lulu Island.(now Richmond.)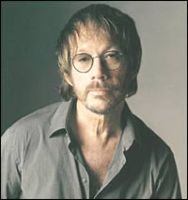 Also this day in 1947, rocker & acclaimed songwriter Warren Zevon was born in Chicago.  His breakthrough album (Excitable Boy) had a title track about a high school psychopath's murderous prom night.  Has the distinction of being David Letterman's only guest for the full hour Oct. 30, 2002; he'd occasionally filled in for bandleader Paul Schaeffer.  He died from a form of lung cancer Sept. 7 2003 at age 56.
On this day in 1949, the No. 1 Billboard Pop Hitm was "A Little Bird Told Me" by Evelyn Knight & the Stardusters.
On this day in 1957, Elvis Presley recorded one of his four #1 songs that year, "(Let Me Be Your) Teddy Bear."
On this day in 1960, 19-year-old Bob Dylan played his first New York gig at Cafe Wha?, afterward imploring the audience for a place to spend the night. "I didn't know a single soul in this dark freezing metropolis," Dylan later wrote, "but that was all about to change — and quick."
On this day in 1961, Del Shannon was in New York City to record his lone #1 hit and signature song, "Runaway."

On this day in 1962, Brian Epstein signed with the Beatles as their manager and began to direct their image away from leather jackets. He led them toward a smarter stage presentation, with matching suits and bows to the audience. Epstein was to receive 25 per cent of the Beatles' gross earnings, the normal management deal was 10 per cent.
Also in 1962, the Billboard album chart reflected the current Twist dance craze, with four of the Top Ten LPs belonging to Chubby Checker: "For Twisters Only," "Let's Twist Again," "Your Twist Party," and "Bobby Rydell/Chubby Checker."
Still this day in 1962, on his 23rd birthday, Ray Stevens recorded the first of his string of novelty hits to crack the pop single Top Ten, "Ahab the A-rab."
On this day in 1964, CBS-TV acquired the rights to televise the National Football League's 1964-1965 regular season. The move cost CBS $14.1 million a year. The NFL stayed on CBS for 30 years, and after a break of 5 years in 1998 the American Conference rights returned to the 'Tiffany' network.
On this day in 1965, CBS-TV's Ed Sullivan Show featured The Animals performing "Don't Let Me Be Misunderstood.' Puppeteer Shari Lewis and opera star Birgit Nilsson also sang; comedy acts included Alan King, George Kirby, and the team of Marty Allen and Steve Rossi.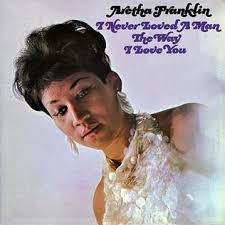 On this day in 1967, at the Fame Recording Studios in Muscle Shoals, Alabama, Aretha Franklin recorded her first single for the Atlantic label, "(I Never Loved A Man) The Way That I Love You," which re-started her career. It quickly became a Top 10 pop hit and a #1 in R&B.
On this day in 1969, Jethro Tull, the UK group named for an 18th century agriculturist, opened its first U.S. tour at New York's Fillmore East. They were the opening act for Blood Sweat and Tears.
That same night in 1969, The Doors also played New York City, at Madison Square Garden. They were paid more than $50,000 for the gig, making them one of the highest paid acts of the year.
On this day in 1970, 33-year old James "Shep" Sheppard, the lead singer for The Heartbeats and Shep and the Limelites, was found murdered in his car on the Long Island Expressway in New York.
On this day in 1971, CBS-TV's Ed Sullivan Show featured songs by B.J. Thomas, Nancy Ames and Sergio Franchi, and comedian Godfrey Cambridge.
On this day in 1972,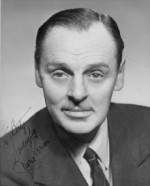 character actor Jerome Cowan died at age 74. In addition to an extensive Broadway & film resume (Dagwood's boss in Blondie movies) he spent 26 years guesting on TV, and starring in 3 short-lived series.
On this day in 1973, actor J. Carrol Naish, who starred in radio & TV's Life with Luigi, and TV's New Adventures of Charlie Chan, died of emphysema at age 77.
Also in 1973, Ringo Starr had the #1 song in the U.S. with "Photograph."
Again in 1973, 16-year old "Little" Donny Osmond, of the famed Osmond Brothers/Family, was awarded a Gold Record for his album, "Too Young".
On this day in 1974, the No. 1 Billboard Pop Hit was "You're Sixteen" by Ringo Starr.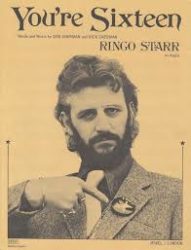 Former Beatles bandmate Paul McCartney sang a brief solo on the song.
On this day in 1975, a short-lived Norman Lear sitcom, "Hot-L Baltimore" debuted on ABC TV.  The 13-episode series scored several controversial firsts, including two primary characters who were prostitutes, and one of the first gay couples to be depicted on American television.
On this day in 1976, Diana Ross went to No.1 on the Billboard singles chart with 'Theme From Mahogany', the singers third solo No.1.
On this day in 1979, The Clash released their debut US single, "I Fought The Law."
On this day in 1982, the final score was San Francisco 26, Cincinnati 21. The first cold-weather Super Bowl, number XVI was played in the Pontiac, Michigan Silverdome. Diana Ross sang the national anthem. The CBS telecast was viewed by 110.2 million fans, while CBS radio counted 14 million listeners.
On this day in 1984, the ABC network agreed to pay $386 million for US TV rights to the 1988 Calgary Winter Olympics; a record sum to that date.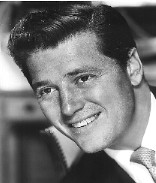 On this day in 1986, singer and actor Gordon MacRae died while undergoing cancer treatment in Lincoln, Nebraska at age 64. MacRae starred in many memorable movies, was host & star of the weekly "Railroad Hour" for 17 years on NBC radio; on television he was host of the "Colgate Comedy Hour" and "Lux Television Theatre."  And he recorded many show tunes, primarily for Capitol Records.
On this day in 1987, the song "At This Moment" by Billy Vera & the Beaters topped the charts and stayed there for 2 weeks.
On this day in 1992, Greg McPherson, a music professor at the University of Massachusetts, filed a $21 million lawsuit against the New Kids on the Block manager Maurice Starr saying he wasn't paid for his work on the group's "Hangin' Tough Live" album. McPherson also charged that the New Kids only sang 20 percent of their own vocals and lip-synched in concert.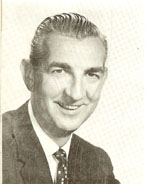 Also this day in 1992, choral director & composer Ken Darby died of heart problems in Sherman Oaks, Calif., at age 82. In 1929 he formed the King's Men vocal quartet featured for years on the Fibber McGee & Molly radio show.  He also won three Oscars, & wrote the Elvis Presley hit "Love Me Tender."
On this day in 1994, David Cole, who went from being a New York club DJ to superstar producer, died of complications from spinal meningitis at age 32. Along with Robert Clivilles, Cole produced hits by Mariah Carey, Whitney Houston and Aretha Franklin before bursting onto the pop music scene as the duo C+C Music Factory with the 1991 smash "Gonna Make You Sweat."

On this day in 1995, the O.J.Simpson murder trial in Los Angeles saw the prosecution outline its case, and thanks to a live camera in the courtroom, CNN became must-see TV for the next 8 months.
Also in 1995, Van Halen released their "Balance" LP. It was the last album recorded with lead singer Sammy Hagar.
On this day in 2000, Crosby, Stills, Nash and Young opened the first tour of the full quartet in 25 years with a show at the Palace of Auburn Hills in suburban Detroit.
On this day in 2001, bandleader Les Brown died at age 88.  His "Band of Renown" introduced Doris Day to North American audiences, and played radio, TV & live events for Bob Hope including 18 USO tours, for almost 50 years.
On this day in 2002,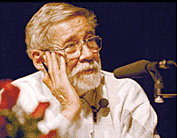 legendary Canadian broadcaster and author Peter Gzowski passed away in Toronto from emphysema at the age of 67.
Also this day in 2002, singer Freddy Fender underwent a kidney transplant from his daughter Marla. He was released six days later, and would live another 4 years plus.
On this day in 2004, an overzealous concertgoer threw a beer that landed on the mixing board, blowing out the sound system, ending Iron Maiden's performance at New York's Hammerstein Ballroom. The concert was only one of six U.S. performances the group made in support of their "Dance Of Death" CD.

On this day in 2005, country singer Lynn Anderson (mug shot above) was arrested for shoplifting after being caught stealing a Harry Potter DVD from a supermarket in Taos, New Mexico, and allegedly punching a police officer during the arrest. The 57 year-old had the 1970 Top 5 hit 'Rose Garden'.
On this day in 2006, merger mania raged as Disney and Pixar animation studios merged in a US$7.4 billion deal.  Meanwhile CBS Corporation and Warner Bros. announced they would merge the struggling UPN and The WB TV networks into a new web called The CW.
On this day in 2007,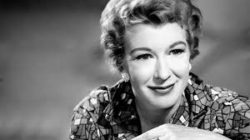 West Vancouver-born actress Barbara Kelly died in London at age 82. After beginning as a teenager in Vancouver radio dramas for CJOR and the CBC she married fellow actor Bernie Braden. In 1949 they moved to Britain, working together on BBC Radio and becoming nationally known personalities.
On this day in 2008, UK singer Amy Winehouse was admitted into rehab in a battle to kick her addiction to drugs.  A statement from her record company, Universal said she entered the facility "after talks with her record label, management, family and doctors to continue her ongoing recovery against drug addiction."
Also in 2008, KISS bassist-singer Gene Simmons appeared in an episode of ABC's Ugly Betty, playing the father of Amanda the receptionist.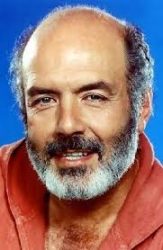 On this day in 2010, actor Pernell Roberts who co-starred in early TV's smash hit Bonanza and later in Trapper John MD, succumbed to pancreatic cancer at age 81.
On this day in 2011, the satirical impressionist who became famous with his caricature of President Richard Nixon, David Frye died of cardiopulmonary arrest at age 77.
Also in 2011, the late Johnny Cash was inducted into the Gospel Music Hall of Fame in Hendersonville, TN. He was raised on Gospel music and recorded nearly a dozen Gospel albums.
Still this day in 2011, rocker Bret Michaels underwent surgery to close a hole in his heart.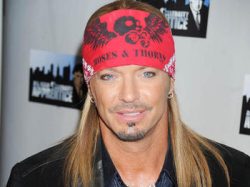 On this day in 2012, actor James Farentino, who played one of a trio of lawyers in the NBC series The Bold Ones (1969-72), and a doctor on ABC's Dynasty ('82), died from heart failure at age 73. In July 1991, while making a TV movie in Vancouver he was arrested by RCMP after they intercepted cocaine enroute to his hotel room.
On this day in 2014, Todd Rundgren received the Les Paul Award at the 29th annual Technical Excellence & Creativity Awards in Anaheim during the NAMM (the National Association of Music Merchants) Show. The award honors outstanding progress in professional audio technology.
On this day in 2015,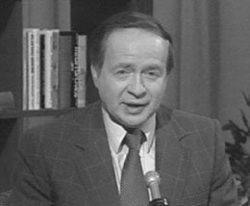 Joe Franklin, a New York City broadcasting institution and self-crowned "king of nostalgia" who for decades bantered on radio and TV with celebrity A-listers and D-listers alike, succumbed to prostate cancer at age 88.
On this day in 2016, cable chnnel AXS TV premiered a couple of music shows. "Breaking Band," a documentary-style series was hosted by Royal Machines vocalist Donovan Leitch. Name musicians would mentor up and coming bands. "Rock & Roll Road Trip With Sammy Hagar" was a six-episode series with guest appearances and performances.
On this day in 2017, Butch Trucks, one of the Allman Brothers Band's founding drummers, died of a self-inflicted gunshot wound at age 69.
On this day in 2018, Mark E Smith, the famously fractious frontman of the post-punk UK band The Fall, died of terminal lung and kidney cancer at the age of 60.
On this day in 2019, authorities announced felony sexual assaut charges against actor Kevin Spacey as a result of an alleged groping incident involving an 18 year oid man.
Also in 2019,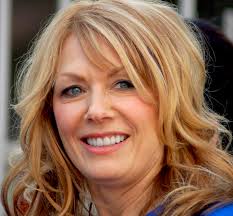 Seattle-based Heart guitarist Nancy Wilson received the National Association of Music Merchants (NAMM) "Music For Life" award during the opening Breakfast of Champions session. The award honors pioneering artists who have inspired others.
Today's Birthdays:
Cajun fiddler Doug Kershaw is 84.
Actress Jessica Rains (Passions, The Rosemary Clooney Story) is 82.
Singer/songwriter Ray Stevens is 81.
Singer Aaron Neville is 79.
Singer Neil Diamond is 79.
Actress Julie Gregg (Mobile One, Banyon) is 76.
Dancer/actress Elaine Giftos(The Interns, The Partridge Family) is 75.
Vancouver-born actor Michael Ontkean (Twin Peaks, North Shore, The Rookies) is 74.
Singer/actor Michael Des Barres (MacGyver) is 72.
Country singer-songwriter Becky Hobbs is 70.
Comedian/actor Yakov Smirnoff (Night Court) is 69.
Actor William Allen Young (Code Black, Any Day Now, Moesha) is 66.
Keyboardist/TV personality Jools Holland (Squeeze) is 62.
Actress Nastassja Kinski (The Lady Musketeer, The Day the World Ended) is 59.
Country drummer Keech Rainwater of Lonestar is 57.
Actor/comedian Phil LaMarr (Mad TV) is 53.
Actress Heather McAdam (Sisters) is 52.
Actress Stephanie Romanov (Angel, Models Inc.) is 51.
Actor Matthew Lillard (The Bridge, Scooby-Doo) is 50.
Singer Pat "Sleepy Brown" of Society of Soul is 50.
Actress/TV personality Kenya Moore (Real Housewives of Atlanta, The Apprentice, In the House) is 49.
Actress Merrilee McCommas (Friday Night Lights, Family Law) is 49.
Singer Beth Hart is 48.
Actor Ed Helms (The Office) is 46.
Actor Johann Urb (Eastwick, The Mountain) is 43.
Actress Christina Moses (A Million Little Things) is 42.
Vancouver-born actor Mark Hildreth (Resurrection, V, Just Cause, Stargate: Infinity) is 42.
Actress Kristen Schaal (Bob's Burgers, Gravity Falls, Flight of the Conchords) is 42.
Actress Tatyana Ali (The Fresh Prince of Bel-Air) is 41.
Actor Kyle Brandt (Days of Our Lives) is 41.
Guitarist Mitchell Marlow of Fliter is 41.
Actor Carrie Coon (Fargo, The Leftovers) is 39.
Actor Daveed Diggs (Black-ish, The Get Down) is 38.
Actor Craig Horner (Monarch Cove) is 37.
Actor Rupak Ginn (Royal Pains) is 37.
Actor Justin Baldoni (Jane the Virgin, Everwood) is 36.
Actor Luke Arnold (Black Sails) is 36.
Actress Carly Reeves (Broken at Love) is 36.
Actress Mischa Barton (The O.C.) is 34.
Actor Raviv Ullman (Phil of the Future, Rita Rocks) is 34.
Actress Ruth Bradley (Titanic, Beauty & the Beast) is 33.
Actor Ben Lamb (The White Queen) is 31.
Toronto-born actor Dylan Everett (Degrassi: the Next Generation, Insomnia, Wingin' It, How to Be Indie) is 25. 
Actor Dylan Riley Snyder (Kickin' It, Astrid Clover) is 23.
Actor Jonah Bobo (The Backyardigans) is 23.
Chart Toppers – Jan. 24
1945
Don't Fence Me In – Bing Crosby & The Andrews Sisters
There Goes that Song Again – Russ Morgan
I Dream of You – The Tommy Dorsey Orchestra (vocal: Freddy Stewart)
I'm Losing My Mind Over You – Al Dexter
1954
Stranger in Paradise – Tony Bennett
Oh! My Pa-Pa – Eddie Fisher
At the Darktown Strutters' Ball – Lou Monte
Bimbo – Jim Reeves
1963
Go Away Little Girl – Steve Lawrence
Hotel Happiness – Brook Benton
Tell Him – The Exciters
The Ballad of Jed Clampett – Flatt & Scruggs
1972
American Pie – Don McLean
Let's Stay Together – Al Green
Day After Day – Badfinger
Carolyn – Merle Haggard
1981
(Just Like) Starting Over – John Lennon
Love on the Rocks – Neil Diamond
The Tide is High – Blondie
9 to 5 – Dolly Parton
1990
How Am I Supposed to Live Without You – Michael Bolton
Pump Up the Jam – Technotronic featuring Felly
Everything – Jody Watley
Nobody's Home – Clint Black
1999
Have You Ever? – Brandy
I'm Your Angel – R. Kelly & Celine Dion
…Baby One More Time – Britney Spears
Wrong Again – Martina McBride
2008
No One – Alicia Keys
Clumsy – Fergie
Low – Flo Rida featuring T-Pain
Our Song – Taylor Swift