'Don't be scared of women in country radio'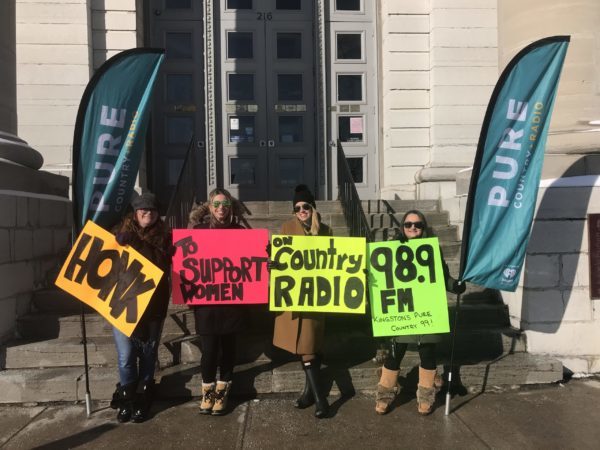 Brittany Thompson, Program Director of Pure Country 99 and 98.3 FLY FM in Kingston Ont, is trying something a little different: giving female country artists equal time on Pure Country 99.
"It's a topic that's been talked about in our industry for a very long time, every so often it resurfaces," said Thompson. "There's never been substantial action that's taken."
Just last week, a radio station in the US tweeted that they couldn't play two female artists back to back, igniting strong responses from huge female country stars like Kacey Musgraves and Kelsea Ballerini, along with Jason Isbell and others. The station, based in Saginaw, Michigan, has since taken down the tweet.
So far, since announcing the endeavour on social media, Thompson is encouraged by feedback from listeners.
Read more  HERE.