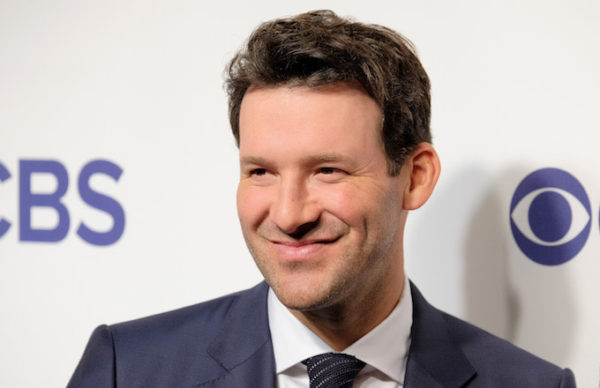 If you watched the Bills-Texans and Titans-Patriots playoff games Saturday, the contrast in broadcasts couldn't have been lost on you. It was almost unfair of the schedule-makers to have ESPN's "Monday Night Football" crew of Joe Tessitore and Booger McFarland precede CBS' Jim Nantz and Tony Romo.
It might have been the knockout blow for an "MNF" crew that could undergo another makeover this offseason. It wouldn't be a moment too soon because if the ESPN/ABC pairing wants to join the Super Bowl rotation in the next TV rights package, it can't put Tessitore and McFarland in front of 100 million U.S. viewers.
I was on board with them at the beginning of the season. They deserved the chance to make the broadcast their own. But as McFarland said over and over and over in the Bills-Texans game, big-time players must step up in big-time situations, and neither has. Tessitore's calls tend to be over the top, and McFarland's analysis is lacking.
McFarland had a particularly rough game Saturday. After the Texans took a 17-16 lead with 4:37 left in the fourth quarter, he said, "You gotta go for two because going for two would make it 19-16, a three-point game." His most memorable remark was embarrassing. On third-and-10 from the Texans' 29 with 15 seconds left in the fourth, he suggested the Bills run a draw, then spike it. Clearly, that was a mistake.
But this isn't all McFarland's doing. Romo has been such a revelation that he basically has ruined every other NFL analyst, particularly those hired after him. Everyone is looking for the next Romo, and he might not exist. ESPN hoped it was Jason Witten last season, and he wasn't close. McFarland showed enough promise that the network made him the lone analyst, but he isn't it, either.
READ MORE OF THIS SPECULATIVE SPORTS BROADCAST STORY  HERE.