Perry Michael Simon: What's Next?
It's been 2 years since we have caught up with Perry Michael Simon from AllAccess.com on this podcast. He has a pretty good idea of what is going on in the radio and podcast business given that he writes about it weekly, provides talk topics on a twitter account, and attends a dozen radio and radio-related conferences annually. If you get a chance, follow his twitter account just for the joy in hearing about all the goings on at these conferences.
He is also the host on the Evening Bulletin podcast; a two minute pieces of news and subject commentary – named after the long departed Philadelphia newspaper. (RIP 1847-1982)
In this episode, we talk about how little has changed about radio, while everything around radio has changed. We also wonder what the next breakout hit is going to be for both radio and podcast. After all, it has been 18 years since classic hits appeared on the scene, and 4 since Serial become a podcast phenomenon. What's next? We aren't sure – but Perry has some ideas of what needs to happen.
The podcast is powered by Promosuite and Nlogic's Services division. Special welcome to our new supporter – Matt Fogerty Voiceovers.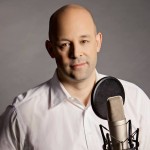 Matt Cundill works with radio groups on digital strategies and talent coaching. He recently started the Sound Off Podcast: The Podcast about Broadcast"
E-mail Matt: [email protected]
Twitter: @mattcundill
" The Sound Off Podcast is committed to helping broadcasters find their way through the digital revolution