by Tim Pearce, WashingtonExaminer.com                                                                                                                        January 05, 2020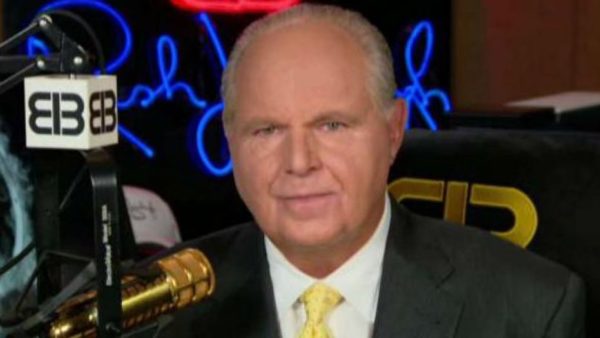 .
Rush Limbaugh has renewed his radio contract and intends to continue hosting The Rush Limbaugh show well into the 2020s.
The popular conservative talk radio host's contract was set to expire later in the year. Premiere Radio Networks, a syndication company, said Sunday that Limbaugh had renewed his contract but did not release many details of the agreement, according to CNN.
PRN did not say exactly how long Limbaugh's new contract is but noted it is a "long-term agreement." President Trump, however, broke the news of the agreement and said it was just a four-year deal during his Miami, Florida, rally on Friday.
"We have great people. Rush just signed another four-year contract," Trump said to the crowd. "He just wants four more years, okay. Rush, Sean Hannity, Laura — a lot of great people — Tucker's been great, Fox & Friends, right?"
Limbaugh has hosted his show for 31 years. He has been a staunch ally of the president, and the two had been friendly for years before Trump's election in 2016.
READ MORE  HERE.