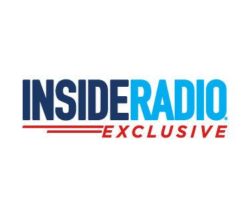 You might say that radio went to church in 2019. The Religion format, which includes sub-formats Teaching and Variety, posted the largest increase in U.S. station counts across the radio dial last year, adding 92 new signals. That allowed it to advance to radio's second most programmed format, trailing only Country and edging out News/Talk, which slipped to third place.
Heard up and down the dial – on AM, FM, commercial and non-commercial signals – Religion claimed 2,040 signals as of Dec. 28, 2019, up from 1,948 one year earlier, according to an exclusive Inside Radio report that tallies monthly Format Counts. That narrowed the gap with top-ranked Country, which added 20 outlets to finish the year with 2,199 stations.
The ubiquitous Religion format, which includes major players like fast-growing Educational Media Foundation, Salem Media Group and American Family Radio, gained ground every month of the past 12 except for three.
AM/FM's second fastest growing genre of 2019 was also a faith-based format. Contemporary Christian signed up 61 more converts last year, to reach 1,268, making it radio's fifth most programmed genre. Classic Hits was third in growth, as 48 more outlets tapped into its ability to attract advertiser-coveted demos. Sometimes branded as the "Greatest Hits" format, Classic Hits is on consistent multi-year ratings upswing, trending 5.3-5.6-5.8 in total 6+ audience from 2017 to 2019 in Nielsen PPM markets. Spanish-language radio increased its fortunes over the past year with a dramatic increase of 33 stations to rank No. 6 with 1,221 outlets as of Dec. 28, 2019. Hot AC rounded out the top five 2019 gainers in station counts, up by 25 outlets to rank 12th with 484 signals. The only other formats with double-digit gains over the past 12 months were Country (+20) and the umbrella Ethnic format category, which added 17 stations.
Sports In The 'L' Column
Taking the biggest hit on the AM/FM dial in 2019 was Sports, which lost more outlets than any format – 23 in all from December 2018 to December 2019. It finished the year in eighth place with 702 total stations.
Read the rest of this INSIDE RADIO exclusive HERE.