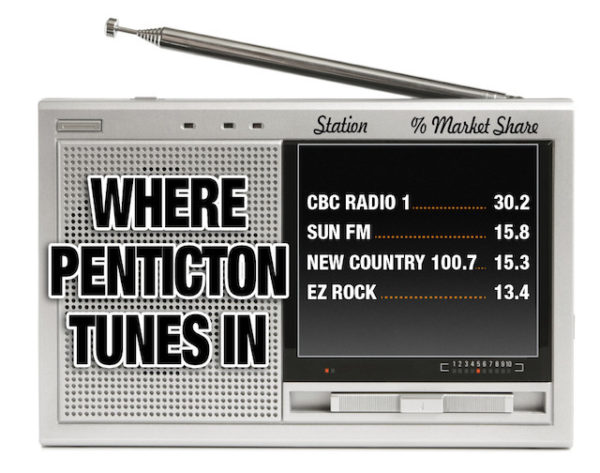 Photo: Castanet Staff
.
Penticton loves its CBC Radio 1.
The public broadcaster has run away with the latest local radio ratings, made public last week.
CBC Radio 1 captured 30.2 per cent of the listener market, well ahead of the three commercial stations operating in Penticton.
Sun FM was the top commercial station with 15.8 per cent of the market, followed closely by Country 107 with 15.3 per cent.
EZ Rock Penticton rounded things out with 13.4 per cent.
The remainder of the listeners would have gone to out-of-market stations to listeners on cable or satellite and CFUZ community radio.
The ratings were gathered over an eight-week period this fall, with 690 people participating.
Much more Penticton/Okanagan news is HERE at the Castanet News website.