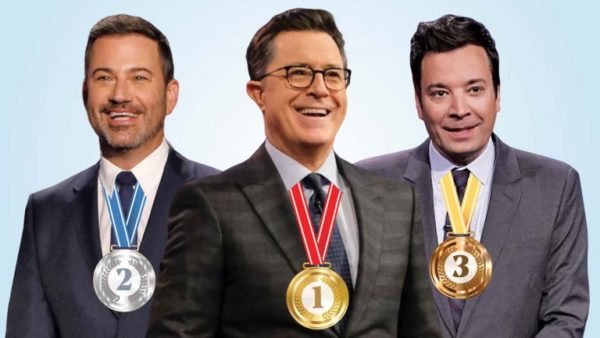 When Jimmy Fallon debuted on NBC's The Tonight Show in 2014, he was watched by more than 11 million viewers. Today his live viewing audience is less than 2 million a night and he's in the third year of a ratings tumble while CBS rival Late Show With Stephen Colbert builds an audience by mining Trump-era anxiety.

The instability at Tonight was exacerbated Nov. 4 when NBC revealed that Jim Bell would exit as executive producer after one year in the job. A 28-year veteran of NBC Sports and News, Bell left NBCUniversal entirely after producing Fallon's show from the University of Austin on Nov. 7.

To many observers, the choice of Bell, with his news background, echoed that of Chris Licht, an experienced news producer at MSNBC and CBS News, who was tapped in 2016 to bring order to The Late Show.

There were signs that Bell attempted to inject Tonight with political urgency; he added a live show after the first Democratic debate in June. Meanwhile Sunday editions of The Tonight Show were an effort to capitalize on the large Sunday Night Football audience. But Fallon kept declining in a fragmented content universe where late night shows in particular are increasingly viewed via viral clips.

"As his producers got conscious of what other shows were doing, they tried to reshape him," says Bill Carter, a former New York Times writer who has authored multiple books about late night. "The bottom line is, let Jimmy be Jimmy."

Read more  HERE.