Surrounding municipalities plan to expand studio space, but voracious demand from streaming services means even owning a complex doesn't guarantee space for Canadians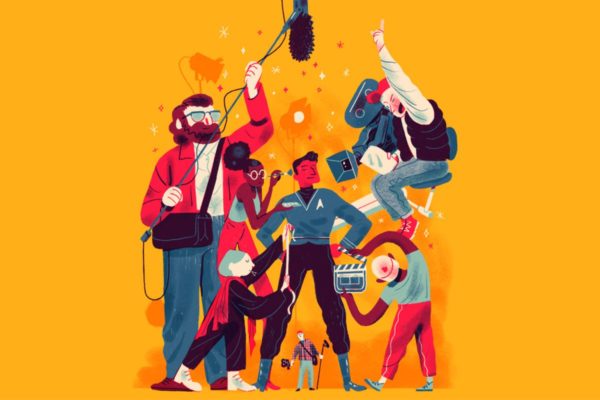 A cluster of black limousines gleamed in front of a sprawling warehouse near Toronto's Pearson Airport the other day, an incongruous vision of glitz along a dull industrial stretch of road. Once upon a time, the low-slung building served as a primary distribution hub for the Canadian operation of Kraft Heinz, sending millions of tubs of peanut butter and KD mac and cheese out across the country. On this day, though, dignitaries nibbled on finger food crafted in a more refined key – braised beef short ribs with a maple-bourbon demi glaze; pan-seared cod with a Champagne yuzu sauce – while stars from the TV shows Star Trek: Discovery and In the Dark strolled a red carpet.
Bonnie Crombie, the mayor of Mississauga, stepped excitedly to the microphone and welcomed the guests to her burg on the western edge of Toronto, which she called Studio City North: "I like the sound of that!" she beamed.
Crombie had reason to be enthusiastic. In less than 12 months, workers had retrofitted the old Kraft operation with 20,000 sheets of drywall, 21,000 sound-insulation panels and 42 kilometres of wiring, transforming it into CBS Stages Canada. The state-of-the-art TV and film facility, boasting six sound stages totalling 260,000 square feet, is the first dedicated production hub in this country for CBS Corp.
It is also the latest arrival in a galloping expansion of studio space under way in the Greater Toronto and Hamilton Area (GTHA). By early next year, Mississauga alone will have 700,000 square feet of space across five studios. "These investments will put our city on the international map for film and television, and inject a renewal of excitement in our creative industries sector scheme," Crombie promised.
The unprecedented expansion is fuelled by an arms race among U.S.-based streaming services stockpiling an arsenal of programming to snag subscribers. Deep-pocketed combatants making TV in the GTHA include Hulu (The Handmaid's Tale), CBS All Access (Star Trek: Discovery), Netflix (The Umbrella Academy, Titans) and Amazon (The Boys, The Expanse).
Employment in the sector is booming: Ontario Creates, a government agency which facilitates media production in the province, says the industry now supports approximately 37,000 full-time jobs, up more than 15 per cent from 32,000 jobs in the summer of 2018. Vic Fedeli, Ontario's Minister of Economic Development, Job Creation and Trade, declared that the CBS studio, which will employ about 300 local craftspeople when fully booked, demonstrated the province is "open for business."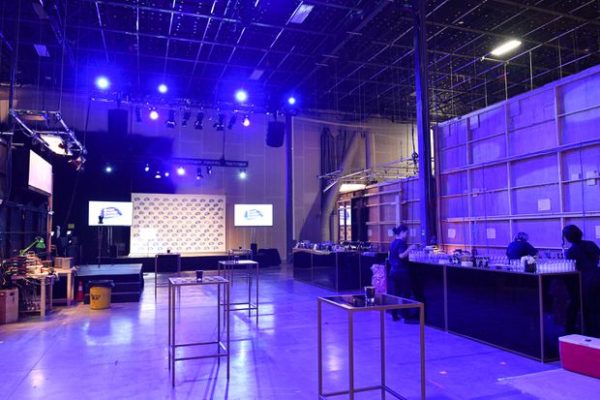 But as foreign business floods in, Canadian creators – who already struggle to get their projects made and seen in a marketplace of slick Hollywood product – are being squeezed as never before. Local suppliers are tied up serving U.S. companies, spurring growing concerns about a branch-plant industry smothering local talent. And while more studios are being built, there is still more demand for space than there is supply, leaving local TV producers and filmmakers priced out of the market as they try to get Canadian stories in front of the cameras and out to audiences.
Even owning a studio doesn't necessarily help. In the spring of 2018, Bell Media, which owns the CTV and CTV2 broadcast networks as well as dozens of specialty channels, purchased a majority stake in Pinewood Toronto Studios, currently the largest studio complex in the country. But Randy Lennox, the president of Bell Media, says the company is shut out of Pinewood for the foreseeable future, because the studio was already booked up before the purchase with shows such as Star Trek: Discovery, which runs in Canada on Bell's newly rebranded CTV Sci-Fi (née Space) channel.
READ THE REST OF THE STORY  HERE.