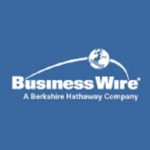 November 6, 2019
TORONTO–(BUSINESS WIRE)–News Media Canada is inviting media organizations to submit applications for the Local Journalism Initiative, which aims to provide funding to Canadian media organizations to hire reporters to cover civic institutions and issues in underserved communities across Canada.
Created by the Government of Canada, the Local Journalism Initiative is a five-year program that supports the creation of original civic journalism relevant to the diverse needs of people living in news deserts and areas of news poverty across Canada.
Existing Canadian-owned English, French, and Indigenous print and digital news media organizations are eligible to apply for the Local Journalism Initiative at News Media Canada.
"There are real gaps in civic coverage in Canada today, with many communities underserved by local newspapers, community radio, television or other news media. The Government of Canada has recognized this and is providing support to news organizations to remedy this. We would encourage those organizations who are experiencing challenges covering their communities or who see communities who lack adequate coverage of civic institutions and organizations to apply to the program," said John Hinds, President and CEO of News Media Canada.
Read More HERE
News Media Canada run by the federal gov't, which is a key component of media control