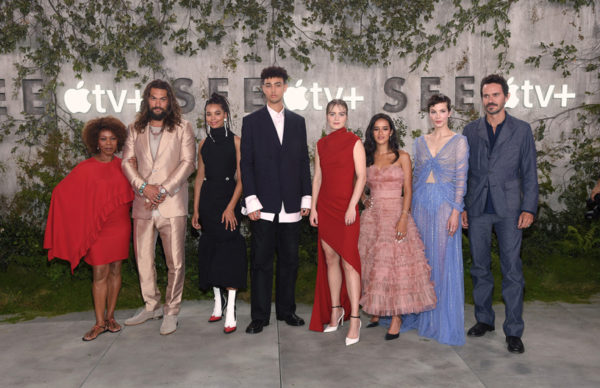 Another one of Apple TV Plus's marquee series is See, about a post-apocalyptic humankind born without vision.
The show appears to be Apple's attempt at creating a Game of Thrones-esque epic. Each episode reportedly cost $15 million US, and is led by GoT alumnus Jason Momoa and also stars Alfre Woodard, Sylvia Hoeks and Canadian Nesta Cooper. It was filmed in parts of B.C., including Vancouver Island.
See's executive producers told CBC they met with other streaming platforms, but in the end went with Apple Plus because they were given full creative control. That included hiring a blindness consultant and supporting cast members who are legally blind or have low vision, including Marilee Talkington.
"There's no one like me that I've ever seen on screen or stage, so it's a real responsibility," said Talkington, who has degenerating sight due to a disease called cone-rod dystrophy. "I hope so many more [visually impaired actors] come in and people will break the limiting beliefs that they've had about us."
Read more HERE.