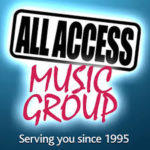 October 28, 2019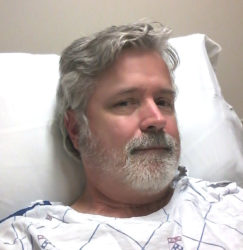 Well known radio personality CADILLAC JACK, the former afternoon host at CBS RADIO Classic Hits WOGL/PHILADELPHIA, is battling cancer.
JACK is known for his stints at Top 40 WEGX (EAGLE 106)/PHILADELPHIA, Top 40 WAVA/WASHINGTON, Top 40 KQLZ (PIRATE RADIO 100.3)/LOS ANGELES, Top 40 KROY (as "GOOD TIME ERIC SCOTT")/SACRAMENTO, Top 40/Rhythmic WJHM (102 JAMZ, as "MAGIC SCOTT")/ORLANDO, Country WGGY (FROGGY 101)/SCRANTON, and Top 40 WLAN/LANCASTER.
His daughter VANESSA asked for a very special gift for her birthday in a FACEBOOK post:
VANESSA's Birthday Fundraiser for CADILLAC JACK
"As many of you may know, my dad was diagnosed with Schedule IV Colon Cancer in JUNE 2017. He also coincidentally lost his job at the same time his company heard about his diagnosis. With all of the surgeries, chemo, radiation, and other treatments he has been through, he is still unable to work. Medical expenses are adding up fast and he's pretty much blowing through his entire life savings. This year for my birthday, I would like to raise as much money as I can for my dad. I hate to see him go through this and I'm trying to help in any way that I can. Any little bit helps. Thank you for your consideration!"
If you would like to help out, click here.