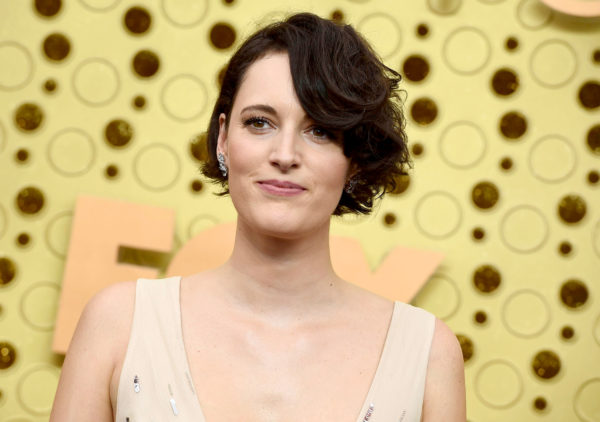 The host-less show was a scattershot, lazy snooze, all the more shameful given the rare quality of the winners ("Fleabag!" Billy Porter!) and their powerful speeches. What gives?
.
Is television actually… bad? `
As a telecast meant to represent the finest the medium has to offer, Sunday night's Emmy Awards could not have failed harder. It was almost shocking, really, the extreme dissonance between the quality of the shows, creatives, and performers rewarded—Fleabag! Billy Porter! Jodie Comer!—and the award show that was produced to celebrate them.
No wonder people seemed to have stopped caring about these things, as ratings freefalls suggest. This year's host-free, focus-free, fun-free telecast seemed to not care even about itself. Fox produced one of the most phoned-in awards ceremonies I can remember watching in years.
It's shameful, really, considering how refreshingly deserving many of the winners were and, from an entertainment-value standpoint, how beautiful and impactful the speeches they gave were, too.
You have Phoebe Waller-Bridge's sweep for Fleabag, a show so unlike something the Emmys would normally reward it seems to have misunderstood what it is about entirely, referring to it as "a show about a sex addict" in presenter banter. (It is so many wonderful things. It is not that.) Thank goodness voters knew better and rose above such denigration.
You have Michelle Williams, winning for her work on Fosse/Verdon, using her platform to champion equal pay for women and extend her megaphone to women of color. Patricia Arquette, winning for The Act, mourned the loss of her sister, Alexis Arquette, and preached support for the trans community. Alex Borstein, accepting for The Marvelous Mrs. Maisel, told a moving story about the generations of strong-willed women in her family and what came of their bravery, ending with a rally cry: "Step out of line, ladies. Step out of line."
READ THE REST OF THIS REVIEW  HERE.