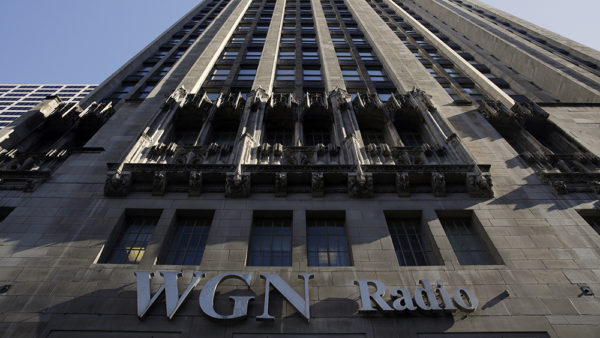 The FCC has voted to approve Nexstar's $4.1 billion takeover of Tribune Media, paving the way for Nexstar to become the nation's largest owner of television stations with more than 200 outlets serving a wide swath of the country.

FCC commissioners voted 3-2 to approve the merger agreement that was reached in December. Nexstar's pact to buy Tribune came a few months after Tribune's deal with Sinclair Broadcast Group fell apart over regulatory concerns. The FCC's greenlight hinged on Nexstar's previously announced plan to divest 21 stations in markets where Tribune assets would put the company over regulatory ownership limits.

Nexstar, based in Irving, Texas, has set agreements with Tegna, Scripps and Circle City Broadcasting to sell off stations. Nexstar is to acquire a total of 42 stations from Tribune, although some of those will be sold off to comply with the FCC's local and national ownership limits.
Nexstar said Monday the FCC approval means that the transaction and divestitures will close "shortly," according to a company statement.
.
Also on Monday, Nexstar announced that has struck new affiliation deals with Fox Corp. for the 39 Fox affiliates owned by Nexstar and Tribune. Nexstar and Fox are still expected to engage in some station swaps as part of that agreement. With the Tribune purchase, Nexstar will own Fox affiliates covering 39% of U.S. TV households, or about 17.5 million viewers. Fox is using its leverage with Nexstar — which can ill afford to lose the Fox affiliation for its stations — to acquire Nexstar stations in NFL markets such as Seattle, New Orleans and Milwaukee.
The Nexstar-Tribune deal stirred opposition from media watchdog groups and others concerned about the consolidation of media ownership. But it did not spark the heated opposition that helped torpedo the Sinclair-Tribune transaction, which was ultimately scuttled by the FCC after Sinclair took an aggressive stance toward divestitures.
READ THE REST OF THE STORY  HERE  AT THE VARIETY NEWS PAGE.