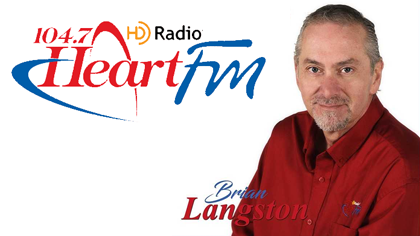 A broadcaster with deep roots in BC radio is on the brink of retirement.  Brian Langston has been diagnosed with ALS, Lou Gehrig's disease, and will step down Sept. 27th from his current position as General Manager of CJHR-FM 104.7 in Woodstock Ontario.
Langston began his radio career as an announcer in Red Deer, Vancouver and Quesnel, before moving into management in 1980 as GM and General Sakes Manager at CINL Princeton. He then went on manage CHQB Powell River and CFWB & CJGR Campbell River, before moving overseas and taking on similar duties in North Wales radio.
After two years he returned to Vancouver to work in broadcast software sales.  But the siren call of radio in 2005 had him back in management of Bell Media's North cluster based in Terrace, including EZ Rock (CFTK-AM), CJFW-FM and CFTK-TV, where he remained for a decade.
Our thanks to Broadcast Dialogue for alerting us to Brian's imminent retirement.