Radio Industry Release 
From: Steve Jones, SVP/Brands & Content, Radio Date: September 10, 2019 
Stingray Radio is proud to announce that Zach Bedford, Program Director of 90.3 AMP Radio in Calgary, is taking on an expanded national role in addition to his leadership of AMP Radio.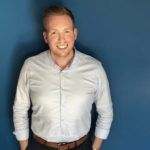 Effective immediately, Zach is Stingray's National Director of Premium Content and Contemporary Music Format Advisor. This new role reflects our company's growth in national content distribution, syndication, and non-broadcast and podcast content. Zach will oversee the development and distribution of industry-leading content on Stingray's radio stations across Canada, as well as on emerging platforms outside of radio. In addition, he will work with national partners like record labels, artists, and clients to develop national promotions on these shows. Zach will also provide his expertise to our hit music-based stations on a project by project basis. 
Based in Calgary, Zach will continue to oversee the city's #1 rated CHR station, 90.3 AMP Radio, ensuring AMP Radio's ongoing success in this key market. 
Zach can be reached at [email protected] or at (403) 520 1632.