… A HAPPY BIRTHDAY TO MICHAEL BUBLE!
ON THIS DAY in 1908,
actor/announcer
Ed Prentiss
was born in Chicago. He is best remembered as the radio voice of the children's hour aviation hero,
Captain Midnight
(1940-49).  He was announcer on another kid's radio favorite,
Jack Armstrong the All-American Boy
.  He was also the narrator for a daily hour of NBC radio soap operas, including 
The Guiding Light, Today's Children
and
Woman in White
, and was a cast regular on
The Romance of Helen Trent
. He was a doctor on TV's
Days of Our Lives,
and was much in call for many of TV's early westerns. Prentiss starred in his own syndicated radio show,
This is the Story
, which advertised him as radio's greatest storyteller. He died March 18 1992 at age 83.
.
In 1923, actor Cliff Robertson (Playhouse 90, Falcon Crest) was born in La Jolla Calif.   He won an Emmy in 1965 for his leading role in "The Game" on NBC's "Bob Hope Presents The Chrysler Playhouse." He had a recurring role as a doctor on "Falcon Crest," and appeared in other guest roles on TV over a 50 year period. He died Sept. 10 2011, one day after his 88th birthday.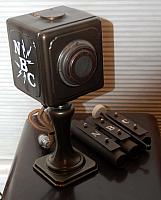 On this day in 1926, the National Broadcasting Company (NBC) was formed as a broadcasting service of the Radio Corporation of America, with partners General Electric & Westinghouse.  26 stations made up the first national (US) radio network, which  became exclusive RCA property in 1932.
On this day in 1941, singer Otis Redding was born in Dawson Ga.                                                   
His lone hit "(Sitting on) The Dock of the Bay" was recorded three days before he was killed in a plane crash in 1967.
On this day in 1946, musician/singer Billy Preston was born.  He collaborated with the Beatles and some of the other greats in music.  He died in 2006 at age 59 from chronic heart failure.
On this day sometime in the 1950's, actor Nick Ramus (Falcon Crest, Dr. Quinn Medicine Woman) was born in Seattle.
On this day in 1950, NBC's "The Hank McCune Show" became the first TV program to use a pre-recorded laugh track.
On this day in 1951, the 1st broadcast of the long-running TV soap "Love of Life" aired on CBS. It was a daytime favorite for nearly three decades, going off the air in 1980.
On this day in 1954, Elvis Presley played at the opening of the Lamar-Airways Shopping Center in Memphis, performing from the back of a flatbed truck. Johnny Cash was in the audience and after the show met Elvis for the first time.
On this Sunday night in 1956, 54 million viewers (82.6 percent of the U.S. television audience) turned their TV dials to CBS to see and hear 21-year-old singer Elvis "The Pelvis" Presley.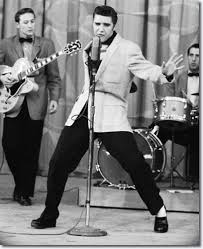 One female fan described him as, "One big hunk of forbidden fruit." Elvis got the largest fee to that date for appearing on The Ed Sullivan Show: $50,000.
On this day in 1958, stereo records and phonographs were introduced.
In 1960, Calgary's CFCN-TV signed on to channel 4. Thirteen months later the station joined the newly-formed CTV network.
In 1963, NBC-TV's "Huntley-Brinkley Report," their evening newscast, expanded from 15 to 30 minutes, as had the CBS News (with Walter Cronkite) a week earlier.
Also in n 1963, The Beatles were at No.1 on the UK singles chart with 'She Loves You.' 'Please Please Me' was at No.1 on the UK album chart.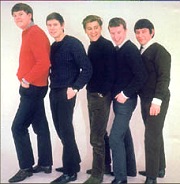 In 1964, the Animals, with lead singer Eric Burdon, made their U-S debut, beginning a 10-night stand at New York's Paramount Theatre.
In 1965, The Hollywood Reporter ran the following advertisement; 'Madness rock & roll musicians, singers wanted for acting roles in new TV show. Parts for 4 insane boys.'  Thus The Monkees were born.
Also in 1965, The Rolling Stones were at No.1 in the UK with ('I Can't Get No) Satisfaction', giving the band their 4th UK chart topper.
In 1966, the TV series "The Time Tunnel," starring James Darren and Robert Colbert, premiered on ABC. The series lasted just the one season.
Also in 1966, country singer Tammy Wynette recorded her first single, "Apartment No. 9."  But her first country chart toppers were still a year away.
In 1967, "Rowan and Martin's Laugh-In" aired as a one-time special on NBC-TV; its success led to a weekly series beginning the following January.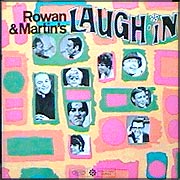 In 1968, at Abbey Road studios The Beatles recorded 'Helter Skelter'. John Lennon played bass and honked on a saxophone, roadie Mal Evans tried his best at playing trumpet. Paul McCartney recorded his lead vocal and George Harrison ran about the studio holding a flaming ashtray above his head.
On this day in 1971, John Lennon released his "Imagine" album, then John & Yoko appeared on the Dick Cavett Show (ABC-TV).
In 1972, Jim Croce started a five-week run at No.1 on the Billboard album chart with 'You Don't Mess Around With Jim.'
In 1973, Todd Rundgren recorded the voices of 1,000 fans in San Francisco for the left track of his song "Sons of 1984." He had recorded over 5,000 fans in New York for the right track.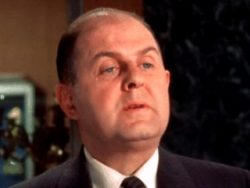 On this day in 1975, character actor John McGiver (Patty Duke Show, Jimmy Stewart Show), suffered a fatal heart attack at age 61.
Also in 1975, the first episode of the sitcom "Welcome Back, Kotter" aired on ABC.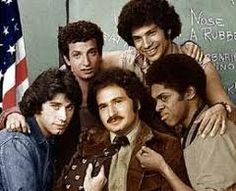 The young John Travolta is on the left.
Still in 1975, Paul McCartney and Wings began their historic 13-month "Wings Over the World" tour. More than 2 million people attended the 65 concerts.
On this day in 1977, Frank Zappa & the Mothers of Invention appeared at the Open Air Theatre in San Diego.
On this day in 1978, the song "Boogie Oogie Oogie" by A Taste of Honey topped the charts and stayed there for 3 weeks.
In 1979, British conductor-composer-arranger Norrie Paramor lost his battle with cancer at age 65. As A-and-R manager for E-M-I -Columbia, Paramor guided the careers of Cliff Richard, the Shadows and Frank Ifield, among others.
On this day in 1981, in London Sting and Phil Collins played their first sets as solo performers at Amnesty International's "The Secret Policeman's Other Ball."
On this day in 1986, Ted Turner presented the first of his colorized films — on his superstation WTBS in Atlanta.  The first Hollywood classic to get the new look was Yankee Doodle Dandy.


Many people were opposed to the colorization process, feeling that any change interferes with the original creativity.
On this day in 1987, potential presidential candidate Senator Gary Hart admitted on "ABC's Nightline," to cheating on his wife with model Donna Rice.
Also in 1987, the last episode of Mickey Spillane aired on CBS TV.
Still in 1987, despite threats from former member Roger Waters to sue promoters if the show went on, Pink Floyd launched their first tour in six years at Lansdowne Park  in Ottawa.
On this day in 1989, New Kids On The Block scored their second Billboard No.1 single with 'Hangin' Tough'. They also held top spot on the album chart on this day with the same title 'Hangin Tough'.
In 1991, Bryan Adams' (Everything I Do) I Do It for You stayed #1 on the Billboard pop singles chart.
On this day in 1992, the 9th MTV Awards aired: Howard Stern appeared as Fartman.  Nirvana's Chris Novoselic knocked himself unconscious after being hit on the head with his guitar which he had thrown 'up in the air'.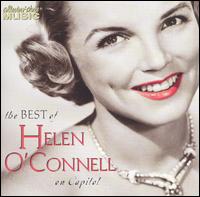 On this day in 1993, big band era singer Helen O'Connell  (Green Eyes, Amapola, Tangerine) died of cancer at age 73.
In 1995, "Help," a charity album recorded by some of Britain's top groups to aid young Bosnian war victims, went on sale in the U-K. It shot to the top of the British charts in one day, raised three-million dollars in four days and became Britain's fastest-selling disc ever. Included were performances by Blur, Oasis and Stone Roses, and a remake of the Beatles' "Come Together" by Paul McCartney, Noel Gallagher of Oasis and ex-Jam singer Paul Weller.
Also in 1995, the rap song "Gangsta's Paradise" by Coolio Featuring L. V. topped the charts and stayed there for 3 weeks.
On this day in 1996, bluegrass music pioneer Bill Monroe died following a stroke at age 84. He gave the style of music its name, his band was "The Blue Grass Boys."
On this day in 1997, actor Burgess Meredith (Twilight Zone, The Penguin on "Batman") died


after suffering from melanoma and Alzheimer's disease. He was 89.
On this day in 1998, an episode of "Judge Judy" aired in which Sex Pistol Johnny Rotten appeared as the defendant in a case involving a drummer who sued Rotten for allegedly head-butting him during a contract dispute.
On this day in 1999, Nine Inch Nails performed at the 1999 MTV Video Music Awards. It was their first-ever appearance on a televised award show.
Also in 1999, continuing her awards streak, multiplatinum recording artist Lauryn Hill nabbed four trophies at the 1999 MTV Video Music Awards – one short of her output at the Grammys earlier in the year.
On this day in 2001, Aaliyah went to No.1 on the Billboard album chart with her self-titled album.

On this day in 2003, actor Larry Hovis (Hogan's Heroes, Laugh-In) a native of Wapato Washington, died of esophageal cancer at age 67.
Also in 2003, Simon & Garfunkel announced plans for a reunion tour, their first in 20 years and the first time they'd performed together in a decade.
In 2004, NBC debuted the TV series "Joey" starring Matt LeBlanc. The show, a spinoff of the show "Friends," was cancelled before the end of its second season.
In 2005, Shelter From the Storm: A Concert for the Gulf Coast was a live one-hour benefit special to aid victims of Hurricane Katrina carried by NBC, ABC, CBS, Fox, UPN and the WB. Performers included Mariah Carey, U2, Mary J. Blige, Paul Simon, the Dixie Chicks, Rod Stewart and Neil Young.
Also in 2005, U2 played the first of six nights at the Air Canada Center in Toronto during their Vertigo world tour.
Still in 2005, despite numerous fan protests, the City of Liverpool declared its intention to demolish Ringo Starr's birthplace on Madryn Street, where the drummer reportedly lived until the age of five.
Still in 2005, Terry Howard, a studio engineer who had been accused of stealing recordings belonging to late soul singer Ray Charles, was cleared of all charges in a Los Angeles court.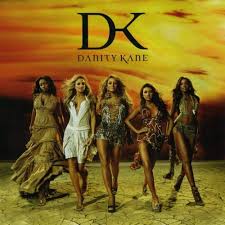 In 2006, Danity Kane went to No.1 on the US album chart with their self-titled debut album. The girl group was formed on the third installment of the US TV show Making the Band series.
Also in 2006, 50 Cent was stopped by New York police for alleged unsafe driving in his silver Lamborghini and received citations for an unsafe lane change, driving with an expired permit, driving without insurance and driving without vehicle registration.
In 2007, the MTV Music Video Awards were handed out.  Video of the Year: Rihanna, Umbrella; Male Artist of the Year: Justin Timberlake; Female Artist of the Year: Fergie.
Also in 2007, Farm Aid 2007: A Homegrown Festival got underway at Randall's Island in New York City. Among those performing were Ray Price, Merle Haggard,  Billy Joe Shaver, Gregg Allman and Counting Crows, as well as the organizers Willie Nelson, John Mellencamp, Dave Matthews and Neil Young.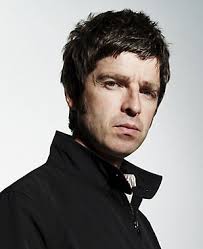 In 2008, a man was charged with assault after an attack on Oasis guitarist Noel Gallagher during the band's set at the V Festival in Toronto. Gallagher was admitted to hospital after a man ran on stage and pushed him, making him fall heavily onto his monitor speakers.
In 2010, John Mellencamp was presented with the Americana Music Association's Lifetime Achievement Award, specifically for his contributions as a songwriter. The event at Nashville's Ryman Auditorium also saw a Lifetime Achievement Award go to country star Wanda Jackson.
In 2012, Celebrity Net Worth named Paul McCartney as the world's richest singer. At $800 million, the former Beatle had $200 million more than U2's Bono, who came in second.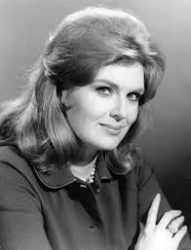 In 2013, actress Patricia Blair, who co-starred in all six seasons of NBC-TV's 'Daniel Boone,' and before that, 22 episodes of ABC-TV's 'The Rifleman,' succumbed to breast cancer at age 80.
In 2014, actor Denny Miller, who played scout Duke Shannon on the classic TV Western Wagon Train, and in TV commercials wore a yellow rain slicker as the Gorton's Fisherman for more than a decade, died of ALS (Lou Gehrig's disease) and Alzheimers' at age 80.
In 2015, one album into his Country career, Steven Tyler of Aerosmith announced, with singer Kelsea Ballerini, the nominees for the 49th annual CMA Awards on ABC's Good Morning America.
In 2016,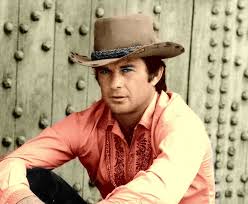 actor James Stacy, who starred in the 1968 CBS western Lancer, and who guested on more than three dozen episodes of ABC-TV's Adventures of Ozzie and Harriet, died of anaphylactic shock after being injected with an antibiotic at age 79.
in 2017, Avril Lavigne appeared with Vancouver-based Nickelback at L.A.'s Greek Theater. Once married to Nickleback frontman Chad Kroeger, Lavigne contributed vocals to "Rockstar." It was her first onstage appearance in three years.
In 2018, CBS announced the resignation of their longtime CEO Les Moonves amid accusations he sexually harassed and assaulted numerous women;  a stunning downfall for one of the industry's most powerful figures.
Today's Birthdays:
Actor Topol (Winds of War, War & Remembrance) is 84.
Singer Luther Simmons (The Main Ingredient) is 77.
Singer Inez Foxx is 77.
Singer Dee Dee Sharp is 74.
Singer-keyboardist Doug Ingle (Iron Butterfly) is 74.
Singer Andrea Simpson of The Caravelles is 73.
Country singer Freddy Weller (also of Paul Revere and the Raiders) is 72.
Actress/author/rock star groupie Pamela Des Barres (Miller) (Human Feelings) is 71.
TV football commentator/ex-quarterback Joe Theismann is 70.
Guitarist John McFee of The Doobie Brothers is 69.
Actor Tom Wopat (Dukes of Hazzard, Longmire, Cybill, A Peaceable Kingdom) is 68.
Actor Robert Desiderio (Knots Landing, Heart of the City) is 68.
Musician-producer Dave Stewart (Eurythmics) is 67.
Actress Angela Cartwright (Lost in Space, Make Room for Daddy) is 67.
Actor/voicist Jeffrey Combs (The 4400, Transformers Prime, Star Trek: Deep Space Nine) is 65.
Actor John Novak (Born Free, Santa Barbara) is 64.
Actor Edward Hibbert (Frazier, Fantasy Island) is 64.
Edmonton-born actor Shaun Johnston (Heartland, Jake & the Kid) is 61. 
Manitoba-born actor Brent Stait (Andromeda, When Calls the Heart) is 60. 
Actor Hugh Grant (A Very English Scandal, Till We Meet Again, Inside the Actor's Studio) is 59.
Actor Kevin Grevioux (Young Justice, Star Trek: Deep Space Nine) is 57.
Actor Charles Esten (Nashville, Big Love, The Crew) is 54.
Actress Constance Marie (Switched at Birth, George Lopez, American Family) is 54.
Actress Michelle Johnson (Incident at Deception Ridge, Menendez: A Killing in Beverly Hills) is 54.
Actor-comedian Adam Sandler (Sat. Nite Live, Cosby Show) is 53.
Actress Alexandra Powers (LA Law) is 52.
Rock singer Paul Durham (Black Lab) is 51.
Actress Julia Sawalha (Absolutely Fabulous UK) is 51.
Model/actress Rachel Hunter (Dancing With the Stars, Make Me a Supermodel, Gravity) is 50.
Actor Eric Stonestreet (Modern Family) is 48.
Actor Henry Thomas (Betrayal, Under Indictment: The McMartin Trial) is 48.
Actor Goran Visnjic (ER, Timeless, Crossing Lines, Extant, Pan Am) is 47.
Actress/voicist Jenny Kwan (California Dreams, Avatar: the Last Airbender) is 46.
Burnaby-born pop-jazz singer Michael Buble is 44.
Actor Jamie Beamish (Will) is 43.
Actress Lucia Moniz (Living in Your Car) is 43.
Actress Emma de Caunes (Ransom) is 43.
Actress Nikki Deloach (Awkward,  North Shore) is 40.
Actress Michelle Williams (Dawson's Creek, Home Improvement) is 39.
Actress Julie Gonzalo (Dallas 2012, Eli Stone, Veronica Mars) is 38.
Actress Zoe Kazan (The Walker, Bored to Death) is 36.
Singer Paul Janeway of St. Paul and the Broken Bones is 36.
Actress Amy Manson (Once Upon a Time) is 34.
Actor Clayton Snyder (Lizzie McGuire) is 32.
Singer/actress Haley Reinhart (American Idol, So You Think You Can Dance, F is for Family) is 29.
Actress Kelsey Asbille (Teen Wolf, Pair of Kings, One Tree Hill) is 28.

Country singer Hunter Hayes is 28.
Contemporary Christian singer Lauren Daigle is 28.
Singer/actor Damian McGinty (Glee) is 27.
Ottawa-born actor Zack Peladeau (Killer Crush, Guilty at 17) is 26.
Actor Charlie Stewart (Life with Bonnie, The Suite Life of Zack & Cody) is 26.
Toronto-born actor Charles Vandervaart (The Stanley Dynamic) is 19. 
 Chart Toppers – Sept. 9
1952
Auf Wiedersehn, Sweetheart – Vera Lynn
Walkin' My Baby Back Home – Johnnie Ray
Wish You Were Here – Eddie Fisher
Jambalaya (On the Bayou) – Hank Williams
1961
Michael – The Highwaymen
You Don't Know What You've Got (Until You Lose it) – Ral Donner
School is Out – Gary (U.S.) Bonds
Tender Years – George Jones
1970
War – Edwin Starr
Ain't No Mountain High Enough – Diana Ross
25 or 6 to 4 – Chicago
All for the Love of Sunshine – Hank Williams, Jr. with The Mike Curb Congregation
1979
My Sharona – The Knack
After the Love Has Gone – Earth, Wind & Fire
Don't Bring Me Down – Electric Light Orchestra
I May Never Get to Heaven – Conway Twitty
1988
Monkey – George Michael
Sweet Child O' Mine – Guns N' Roses
Simply Irresistible – Robert Palmer
I Couldn't Leave You If I Tried – Rodney Crowell
1997
Mo Money Mo Problems – The Notorious B.I.G. featuring Puff Daddy & Mase
Quit Playing Games (With My Heart) – Backstreet Boys
2 Become 1 – Spice Girls
She's Got It All – Kenny Chesney
2006
SexyBack – Justin Timberlake
Buttons – Pussycat Dolls
London Bridge – Fergie
Leave the Pieces – The Wreckers