David Bray's Demographic Breakouts for Calgary Radio PPM's .. Sept. 2019
Calgary: CBC Radio One leads the way for A12+ with an 8.5% followed closely by Country 105 at 8.4%. (PSR editor's note:  Sorry folks, Mr. Bray has this wrong.   Country 105 leads with 8.7%.)
CHUP-FM is popular with the ladies, taking #1 spot for F25-54 delivering a 9.2% share (up from 8.6%).
For M25-54, CJAY reasserts itself as #1 with a 10.5% (up from 8.0%).
X92.9 takes top spot for M18-34 delivering 14.0%.
Wild 95.3 steps up and out front for F18-34 posting a 14.2% share.
                                                            Calgary
                                         % Share of Hours Tuned
Station

A12+

PPM

May 27-

Aug  25

A12+

PPM

Feb. 25-

May 26

W25-54

PPM

May 27-

Aug  25

W25-54

PPM

Feb. 25-

May 26

M25-54

PPM

May 27-

Aug 25

M25-54

PPM

Feb. 25-

May 26

CBC Radio One

8.5

9.4

2.5

2.7

4.7

4.1

CBC Radio Two

3.3

2.2

4.4

2.5

4.3

2.4

Sportsnet Fan 960

1.6

3.0

.4

.5

2.5

5.7

X92.9

6.0

5.4

5.4

5.3

9.7

10.1

CFFR 660 News

4.8

4.4

1.9

1.6

3.8

4.1

Q107

6.8

5.4

5.2

2.9

6.8

6.0

XL103FM

7.2

8.6

6.6

7.9

7.2

8.5

95.9 CHFM

5.0

4.9

6.2

8.9

5.9

4.4

News Talk 770

7.8

8.3

3.4

2.5

4.7

3.5

98.5 Virgin Radio

3.9

4.7

5.8

7.8

4.2

5.6

Soft Rock  97.7

6.7

6.7

9.2

8.6

5.2

4.7

96.9 Jack-FM

4.3

3.7

6.0

4.9

3.4

4.8

CJAY 92

6.5

4.8

4.7

4.2

10.5

8.0

101.5 TODAY Radio

4.3

4.7

7.8

8.8

5.5

6.3

90.3 AMP Radio

3.6

3.7

6.9

5.7

3.9

4.0

Funny AM1060

.6

.7

.3

.4

1.2

1.5

Country 105

8.4

7.7

8.7

8.3

4.5

4.0

Wild 95.3

4.1

4.0

7.4

7.5

4.8

4.8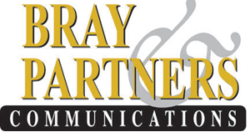 Published on September 5, 2019 at 5:31 pm by Ron Robinson
---