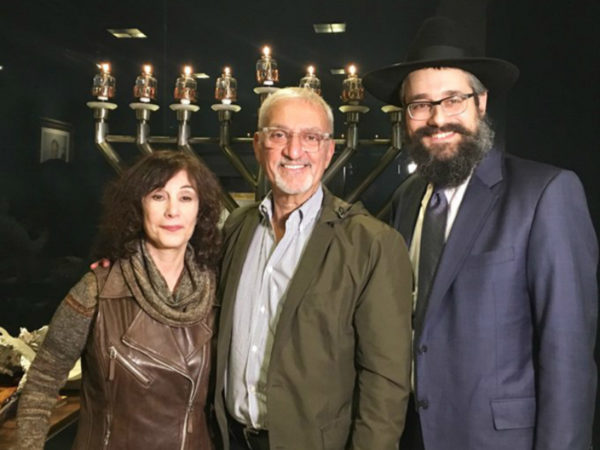 A Toronto radio station breached broadcast standards when a Jewish program aired "abusive" and "discriminatory" comments about Muslims, a federal watchdog has found.
In a July 31 decision, the Canadian Broadcast Standards Council (CBSC) said Toronto's multicultural CHIN Radio station breached the Canadian Association of Broadcasters' Code of Ethics and Equitable Portrayal Code for "abusive and unduly discriminatory comments and unduly negative stereotyping about Muslims," in an episode of the Zelda Young Show, a Jewish interest program that has aired on CHIN for more than 30 years.
The council acted on a complaint from a listener about a March 24 episode of the program, on which Young interviewed U.S. conservative author and political commentator Diana West.
In the interview, Young and West expressed support for U.S. President Donald Trump's actions and policies, "and voiced concern about socialist and globalist ideas taking hold in the U.S.," the CBSC stated.
At one point, the discussion turned to Islamic immigration to the U.S.
.
In a transcript of the show attached to the decision, West said, "When you get an Islamic demographic, you do see an upsurge in anti-Semitism and … it is something that is inculcated in the religion of Islam, just as it is anti-Christian. So, this is just what you see as a consequence of Islamic immigration … this is what happens when immigration is not calibrated to include people who are with you before they get here and don't want to transform you to something you are not."
The complainant called the comments "anti-immigrant."
A CBSC panel found that the remarks "do not constitute fair political commentary as it is clear that they apply without exception to all Muslims. In fact, West asserted that the religion of Islam actually inculcates anti-Semitism and is anti-Christian. The view expressed was unequivocal in that it stated without exception that the religion of Islam instills anti-Semitism and is anti-Christian through persistent instruction, since this is the very definition of the term 'inculcate.' "
The statements constitute "an unduly negative stereotype of Muslims," according to the CBSC. "Moreover, they are factually incorrect."
When an accusation "is against an entire group of people without exception, as in the case of this program, then such a statement will not be acceptable."
READ MORE  HERE  AT THE CANADIAN JEWISH NEWS WEBSITE