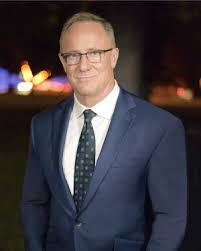 It's a bit of a head scratcher.  Broadcast Dialogue is reporting that highly regarded CTV newsman Kevin Newman is departing his role as host and contributor to the W5 newsmagazine to host a podcast for CTV and Bell Media's iHeartRadio.
After assignments with Global Ontario, CTV, CBC and ABC News, Newman came to Vancouver in 2001 for six years to serve as anchor and executive editor of Global National with Kevin Newman.   The anchor job shifted to Toronto, and he remained with the newscast through 2010. Since 2012 Newman has been part of the team producing W5, and he has hosted the weekly show since Lloyd Robertson relinquished that role in 2016.
Newman is the second high-profile Canadian journalist to announce a move away from traditional broadcasting in favour of podcasting.  Earlier this year CBC Radio's Anna Maria Tremonti left her host position at The Current where she'd been for 17 years to join CBC Podcasts.