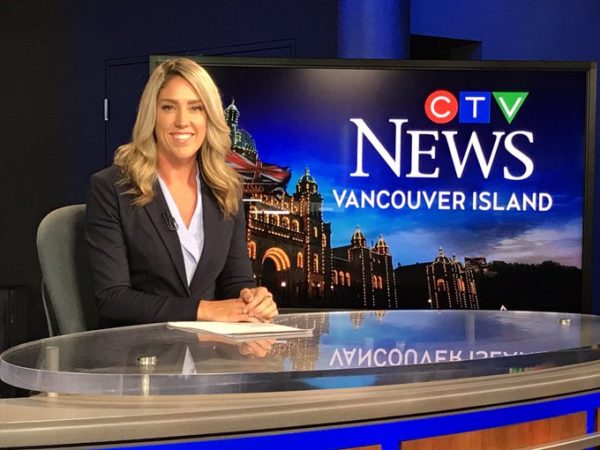 She calls herself a Torontonian who fell in love with the West Coast.  About two weeks ago Alanna Kelly left her spot at Kelowna's Castanet news service to join the CTV station in Victoria.
After debuting as a voiceover and on-camera reporter in the past week, last night (August 4th) she anchored her first newscast, handling the station's 30-minute Sunday newscast at 6 pm & 11.  She did a very competent job, displaying no signs of nervousness whatsoever, and reading error-free from the teleprompter.
Alanna was in the news herself earlier this year, when a young man yelled a sexually-charged vulgar comment at her while she was conducting a TV interview in the Okanagan.  He was arrested and charged with creating a disturbance.
Another recent addition to the CTV newsroom in Victoria is Brad MacLeod who transferred from the CTV station in Calgary.