ON THIS DAY in 1909
singer/actress Harriet Hilliard was born in Des Moines, Iowa.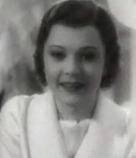 Best known by her married name, Harriet Nelson, she sang with husband Ozzie Nelson's band, and played "Junior's" mother & other comedic roles on radio's Red Skelton Show.  Her best-remembered role was the more than two decades she played the matriarch on radio & TV's Adventures of Ozzie & Harriet (1944-66).  She died of congestive heart failure on October 2, 1994, at the age of 85.
In 1911, actor Hume Cronyn was born at London, Ontario. During a 60 year career onstage, in film & TV he frequently appeared with his wife Jessica Tandy.  On TV they were co-starred in the first full colour sitcom, The Four Poster, and later The Gin Game and Foxfire, all of which were adaptations of some of their Broadway hits. They were known as the 'first couple of the American theatre.'  He succumbed to prostate cancer June 15 2003 at age 91.
In 1913, comedian/clown Red Skelton was born in Vincennes Indiana.   He was a top radio and television star from 1937 to 1971. Skelton's show business career began in his teens as a circus clown and went on to vaudeville, Broadway, films, radio, TV, clubs and casinos, while pursuing another career as a painter.  Some of his favorite characters on radio & TV were Clem Kadiddlehopper, Freddie the Freeloader, and Junior the Mean Widdle Kid.  He died of pneumonia Sept. 17 1997 at age 84.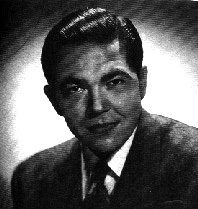 Also in 1913, actor/announcer Marvin Miller was born at St Louis Mo. Beginning in radio in St. Louis, he used his rich, baritone voice to forge a successful career in movies, on television, on stage, and as a recording artist. He is probably best remembered for his role as Michael Anthony, the man who passed out a weekly check, on TV`s "The Millionaire".  Fans of Old Time Radio fondly remember his Signal Oil commercials and narration on the CBS series The Whistler.  He died of a heart attack Feb. 8 1985 at age 71.
In 1923, radio station CFQC Saskatoon signed on 400 metres with 200 watts of power, initially co-owned by The Electric Shop Ltd., which gained total control in February 1932.  The heritage call letters survive today only on television.


In 1936, CBS Radio`s critically acclaimed, experimental theatre of the air, The Columbia Workshop, made its debut.  It showcased the first radio plays of some of the great writers and acting talent of the time.  Cancelled in 1942 it was revived for a season in 1946, and again a decade later as the CBS Radio Workshop.
In 1953, 18 year-old Elvis Presley walked into the Memphis Recording Service (later Sun Records) studios to record two songs, My Happiness and That's When Your Heartaches Begin, as a birthday gift for his mother. The cost was $3.98. He also asked secretary Marion Keisker if she knew of anyone who needed a singer:
MK: "What kind of singer are you?"
EP: "I sing all kinds."
MK: "Who do you sound like?"
EP: "I don't sound like nobody."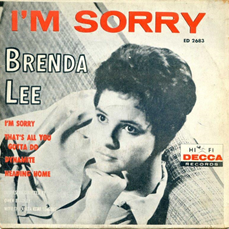 In 1960, "I'm Sorry" by Brenda Lee topped the charts and stayed there for 3 weeks.
Also in 1960, Hank Ballard and the Midnighters released "The Twist." The song didn't become a hit until later in the year when Chubby Checker covered it.
Still in 1960, one of Elvis Presley's major hit singles, "It's Now Or Never" was released.
In 1963, The Beatles recorded 4 tracks for their second album "You Really Got A Hold On Me," "Money (That's What I Want)," "Till There Was You," and "Devil In Her Heart."
In 1964, the Four Seasons reached the top spot on the record charts with Rag Doll, the group's fourth hit to climb to the #1 position. The song stayed on top for two weeks. Other #1 hits by Frankie Valli and company include, Big Girls Don't Cry, Walk Like a Man, and December, 1963 (Oh, What a Night).
Also in 1964, the Beatles album "A Hard Days Night" was released.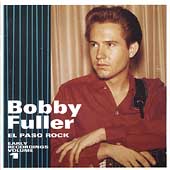 In 1966, singer Bobby Fuller, leader of the Bobby Fuller Four, was found dead in his car in Los Angeles. He was only 22. Police ruled his death a suicide – death by asphyxiation – but it was later revealed that he had been beaten and had ingested gasoline. Only six months earlier, the Bobby Fuller Four had been in the top ten with I Fought the Law.
In 1967, Tony Bennett recorded his next Top 10 Easy Listening hit, "For Once in My Life."
In 1968, Hugh Masekela struck gold with the breezy, latin-soul instrumental Grazing in the Grass, while Gary Puckett and The Union Gap received a similar honor for the hit, Lady Willpower. Masekela, a trumpeter since age 14, saw Grazing in the Grass go to number one for two weeks (July 20/27). Grazing was his only entry on the pop music charts. The Union Gap scored three more million-sellers in the late 1960s: Woman, Woman, Young Girl and Over You.
Also in 1968, working at Abbey Road studios The Beatles recorded 'Cry Baby Cry' and 'Helter Skelter.' One take of 'Helter Skelter' lasted 27 minutes 11 seconds, the longest Beatle recording ever.
Again in 1968, the Grateful Dead released their 2nd album, "Anthem of the Sun," which included tracks recorded in both New York & Los Angeles.

In 1969, actress Barbara Pepper, best remembered as Doris Ziffel on TV's Green Acres and Petticoat Junction, died of a coronary thrombosis at age 57.
Also in 1969, Ringo Starr was at Abbey Road studios in London to record the lead vocal for the Beatles' "Octopus's Garden," his own composition.
In 1970, BBC Radio 1 DJ Kenny Everett was sacked after he joked on air that Mary Peyton, the wife of the conservative transport minister, had 'crammed a fiver into the examiner's hand', when taking her driving test.
Also in 1970, Pink Floyd and Deep Purple played a free concert at London's Hyde Park.
In 1972, six members of Sly and the Family Stone (below) were arrested after Los Angeles police found two pounds of marijuana and vials of cocaine in the group's motor home.

Also in 1972, Mick Jagger and Keith Richards were freed from a Rhode Island jail cell in time for the Rolling Stones' show in Boston, thanks to the intervention of the mayor of Boston. The pair had been arrested for assaulting a Providence photographer.
In 1974, the US Justice Department ordered that John Lennon must leave the country by Sept. 10th. A federal appeals court overturned the deportation order in 1975, and the following year, Lennon was finally granted permanent US resident status.
In 1975, CKVU-TV was licensed as Vancouver's third television station.  It signed on 14 months later.  Today it is known as City-TV, part of the Rogers Media empire.
In 1977, the No. 1 Billboard Pop Hit was "Looks Like We Made It" by Barry Manilow.
In 1978, John Travolta and Olivia Newton-John's "You're The One That I Want" from the movie and Broadway show "Grease" was certified Platinum.
In 1980, Billy Joel held the top position of both the Billboard albums and singles charts. His album Glass Houses contained his first and biggest number 1 hit, 'It's Still Rock 'n' Roll to Me.'

In 1981, the single by Canadian blues artist Rick James 'Give It To Me Baby' peaked at #40 on the Billboard pop singles chart.
In 1983, Paul Simon and Art Garfunkel took to the road for a 19-city tour beginning in Akron, OH. It was the first tour by the popular singing duo since their success in the 1960s.
Also in 1983, London's Abbey Road Studios were opened to the public and have since become one of the city's most popular tourist attractions.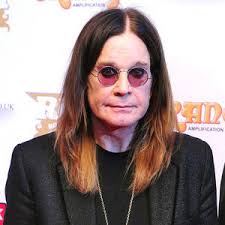 In 1988, a California appeals court upheld a lower courts' decision to dismiss a case against Ozzy Osbourne and CBS Records. In 1984 a teenager allegedly killed himself after listening to Ozzy's "Suicide Solution."
Also in 1988, rocker Ike Turner was sentenced to a year in prison after Santa Monica police found six grams of crack cocaine in his car during a traffic stop the previous summer.
Still in 1988, the No. 1 Billboard Pop Hit was "Hold on to the Nights" by Richard Marx.
In 1989, 21-year-old actress Rebecca Schaeffer was shot to death at her Los Angeles home by an obsessed fan. The killing prompted California in 1990 to pass the nation's first anti-stalking law.

In 1990, Canada`s international comedy star Johnny Wayne (pictured left) of the team of Wayne & Shuster, succumbed to cancer at age 72.  Their career together began in The Army Show touring in World War II.  They became hits on CBC Radio & TV before appearing scores of times on CBS TV`s Ed Sullivan Show.
In 1991, BBC Radio 1 hip-hop Disc Jockey Tim Westwood was shot in a drive-by shooting in London. He was reported in stable condition the following day.
In 1992, America's reigning pop princess Whitney Houston wed R&B artist/bad boy Bobby Brown. The ceremony was held in a gazebo on Houston's Mendham, New Jersey estate. Among the 800 guests were Ray Charles, Dionne Warwick, Patti LaBelle, Aretha Franklin, Quincy Jones and Donald Trump.

In 1995, Selena's "Dreaming of You," a posthumous album by the slain Tejano star, was released. It became the fastest-selling album by a female artist in pop history, with 175,000 copies purchased its first day.
Also in 1995, Neil Young became a record executive, along with his manager, as they created Vapor Records.
In 2000, Metallica played at the House of Blues in Los Angeles. The crowd was 1,000 contest winners of the "Blind Date" competition organized by Miller Genuine Draft.


In 2001, Kiss added another product to their ever-growing merchandising universe: the "Kiss Kasket." The coffin featured the faces of the four founding members of the band, the Kiss logo and the words "Kiss Forever."
In 2002, rapper Mystikal and two other men were arrested on suspicion of raping a 40-year-old woman in Baton Rouge, Louisiana. Mystikal, (real name Michael Tyler), was subsequently released on $250,000 bail.
In 2004, Usher was at No.1 on the Billboard singles chart with 'Confessions Part 2,' his third US No.1 of 20.
In 2006, KoRn gave an acoustic performance on ABC's Jimmy Kimmel Live. They played "Coming Undone" and "Twisted Transistor" from their"See You On The Other Side" CD.
Also in 2006, Pollstar released its list of the Top 100 highest-grossing U.S. tours for the first half of the year. Madonna topped the list raking in more than $54 million, the Rolling Stones landed at #2 earning $52.5 million, and Billy Joel was 3rd, making $47.2 million.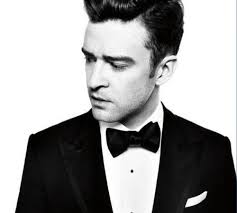 Again in 2006, Justin Timberlake released what would soon become his first #1 single, "SexyBack."
In 2007, Sting and his wife, Trudie Styler were ordered to pay their former chef compensation after losing a sexual discrimination case in the UK. Jane Martin, 41, was awarded more than $35,000 after she was sacked by Miss Styler from the couple's estate because she became pregnant.
Also in 2007, Paul Simon filed a law suit against Rhythm USA Inc. a Georgia-based subsidiary of a Japanese firm, claiming the company never got his permission to sell wall clocks that played 'Bridge Over Troubled Water'. The suit claimed that as one of the best known songs throughout the world, a proper agreement would earn at least a one million dollar licensing fee.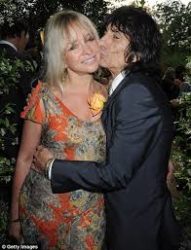 In 2008, Rolling Stone guitarist 
Ronnie Wood
 was 'seeking help' with his battle with alcohol in a rehabilitation centre. The move followed tabloid speculation over the state of his 23-year marriage to former model Jo Wood. 'Following Ronnie's continued battle with alcohol he has entered a period of rehab,' his spokeswoman said.
.
Also in 2008, Bon Jovi was named the top-grossing live act in the world according to Billboard Boxscore's midyear report. The New Jersey group earned approximately $112.4 million in tour revenue from 11/14/07 to 5/13/08.
Still in 2008, the last concert was held at New York's Shea Stadium. The Billy Joel show featured an appearance by Paul McCartney who played Shea with the Beatles in the 1960's.  Joel and McCartney performed renditions of the Beatles' "I Saw Her Standing There" and "Let It Be."

In 2010, actor Larry Keith, who for 35 years played restaurateur Nick Davis on All My Children, died of cancer at age 79.
in 2011, the Red Hot Chili Peppers released "The Adventures Of Rain Dance Maggie," the lead single from their LP "I'm With You."
Also in 2011, U2's video for Nelson Mandela's 93rd birthday was shown at a special gala in his honor at the Four Seasons in New York. The band's sing-along rendition of "Happy Birthday" was recorded the previous week during the encore of their Philadelphia concert.
In 2012, 70-year old Bobby Rydell, the 1960's teen idol, was released from a Philadelphia hospital, one week after a life-saving liver and kidney transplant.

His hits include "Wild Thing", "Swingin' School," "Volare" and "Sway."
In 2015, character actor Alex Rocco, who played casino owner Moe Greene in "The Godfather," and had recurring or regular roles in the TV series Magic City, The Facts of Life, The Geo. Carlin Show, The Division, and Starsky & Hutch, died of cancer at age 79.
In 2016, Twenty One Pilots won Artist of the Year and Album of the Year, for "Blurryface," at the third annual Alternative Press Music Awards in Columbus, OH. Marilyn Manson received the Icon Award.
In 2017, TV giant Sinclair's vice president of news, Scott Livingston, sent an internal memo to news directors slamming "biased" news organizations that he said have "an agenda to destroy our reputation."
In 2018,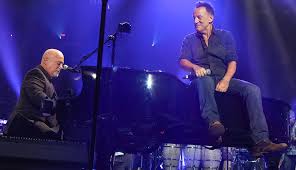 Billy Joel gave his 100th concert at Madison Square Garden. Bruce Springsteen joined Joel onstage for a performance of "Tenth Avenue Freeze-Out" and "Born to Run."
Also in 2018, private-equity firm Silver Lake reached out to iHeartMedia and its largest creditor group with an offer to invest about $500 million in the radio station operator struggling with bankruptcy.
In 2019, actor David Hedison, who starred in the early TV marine action series Voyage to the Bottom of the Sea, died at age 92.
Today's Birthdays:
Sportscaster/Gold Medal figure skater Dick Button is 90.
UK singer Brian Auger is 80.
Rock & roll Hall of Fame singer Dion DiMucci is 80.
Actor James Brolin (Pensacola Wings of Gold, Hotel, Marcus Welby MD) is 79.
Singer Martha Reeves of Martha and the Vandellas is 78.
Actress Jonelle Allen (Dr. Quinn Medicine Woman, Penalty Phase) is 75.
Guitarist Wally Bryson of The Raspberries is 70.
Actress Margo Martindale (Sneaky Pete, The Americans, The Good Wife, The Millers, A Gifted Man, Justified, Mercy, The Riches) is 68.
Country singer Ricky Skaggs is 65.
Actress Audrey Landers (Dallas) is 63.
Golfer/TV golf analyst Nick Faldo is 62.
Drummer Nigel Twist of The Alarm is 61.
Actress Anne-Marie Johnson (The InBetween, That's So Raven, In the Heat of the Night, In Living Color, JAG, Melrose Place) is 59.
Actress Elizabeth McGovern (Downton Abbey, Three Moons over Milford, Room With a View) is 58.
Actor Lee Arenberg (Once Upon a Time, Action, The Iceman Chronicles) is 57.
Keyboardist John Hermann of Widespread Panic is 57.
TV talk show hostess Wendy Williams (The Wendy Williams Show) is 55.
Cartoon voicist Lori Alan (Family Guy, SpongeBob SquarePants) is 53.
Actress Molly Culver (V.I.P., Ride to Adventure: Extreme) is 52.
Actor Andre Royo (The Wire) is 51.
Actor/voicist Alex Désert (Becker, The Avengers: Earth's Mightiest Heroes) is 51.
Actor Grant Bowler (Defiance, Ugly Betty, True Blood) is 51.
Actor Eddie Matos (Finding Carter, All My Children, Cane, General Hospital) is 47.
Actor/voicist Hoon Lee (Outcast, Banshee, Teenage Mutant Ninja Turtles) is 46.
Rapper M.I.A. is 44.
Guitarist Daron Malakian of System Of A Down and of Scars On Broadway is 44.
Actress Valerie Cruz (The Following, Dexter, Off the Map) is 43.
Actress Elsa Pataky (Queen of Swords) is 43.
Actress Kelly Reilly (True Detective, Black Box, Above Suspicion), is 42.
Actor Luis Moncada (Gang Related, Breaking Bad) is 42.
Drummer Tony Fagenson of Eve 6 is 41.
Actor Jason Weaver (The Lebrons, Smart Guy, Thea) is 40.
Actress Kristen Bell (House of Lies, The Good Place, Unsupervised, Gossip Girl, Veronica Mars) is 39.
Actor Michiel Huisman (Treme, Nashville, Game of Thrones, Orphan Black) is 38.
Singer Ryan Cabrera is 37.
Actress Priyanka Chopra (Quantico) is 37.
Drummer Aaron Gillespie of Underoath is 36.
Actress Rosalind Halstead (Dominion) is 35.
Actor James Norton (Grantchester, Happy Valley) is 34.
Actor Chace Crawford (Gossip Girl) is 34.
Bassist Paul Kowert of Punch Brothers is 33.
Actress Ambyr Childers (All My Children) is 31.
Guitarist Joe Dean Junior (Dailey and Vincent) is 30.
Vancouver-born actress Taylor Russell (Lost in Space 2018, Falling Skies) is 25. 
Chart Toppers: July 18
1944
I'll Be Seeing You – Bing Crosby
Long Ago and Far Away – Helen Forrest & Dick Haymes
Amor – Bing Crosby
Straighten Up and Fly Right – King Cole Trio
1953
Song from Moulin Rouge – The Percy Faith Orchestra
April in Portugal – The Les Baxter Orchestra
I'm Walking Behind You – Eddie Fisher
It's Been So Long – Webb Pierce
1962
Roses are Red – Bobby Vinton
The Wah Watusi – The Orlons
Sealed with a Kiss – Brian Hyland
Wolverton Mountain – Claude King
1971
It's Too Late/I Feel the Earth Move – Carole King
You've Got a Friend – James Taylor
Mr. Big Stuff – Jean Knight
When You're Hot, You're Hot – Jerry Reed
1980
Coming Up – Paul McCartney & Wings
It's Still Rock & Roll to Me – Billy Joel
Little Jeannie – Elton John
You Win Again – Charley Pride
1989
If You Don't Know Me by Now – Simply Red
Express Yourself – Madonna
Toy Soldiers – Martika
In a Letter to You – Eddy Raven
1998
Uninvited – Alanis Morissette
Iris – Goo Goo Dolls
The Boy Is Mine  – Brandy & Monica
I Can Still Feel You – Collin Raye
2007
Big Girls Don't Cry (Personal) – Fergie
Umbrella – Rihanna featuring Jay-Z
Buy U A Drank (Shawty Snappin')  – T-Pain featuring Yung Joc
Lucky Man – Montgomery Gentry