July 17, 2019 courtesy AllAccess.com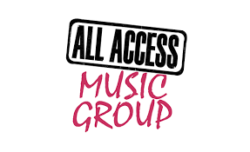 NUVOODOO MEDIA SERVICES presents the first installment of the NUVOODOO FALL webinar series, "How To Win The Workplace War in 2019", based on its new Ratings Prospects Study 14. The webinar series kicks off on WEDNESDAY, JULY 24th, with additional sessions on WEDNESDAY, JULY 31st and MONDAY, AUGUST 5th. Attendees can reserve their spot here. The new study was fielded in JUNE and represents the opinions of over 3,000 respondents ages 14-54 from across all PPM markets.
Findings of the study reveal that a full 60% of likely ratings respondents identified say they listen to radio at work.
In addition, at-work listeners are more likely to listen to terrestrial radio for more hours and more days.
EVP/Research Insights LEIGH JACOBS explained, "We've chosen to start with a dive into at-work listening because the market for audio entertainment at work has never been bigger (or younger). Fully 60% of the ratings-susceptible respondents we've identified say they listen at work. Savvy operators have been playing to this opportunity for decades, but the competition has never been more fierce."
READ MORE  HERE  AT AllAccess.com